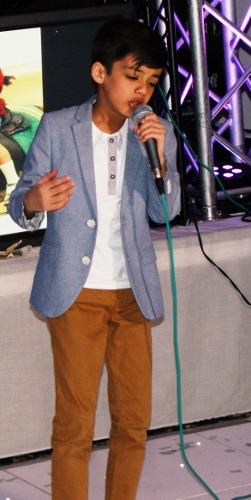 Whilst most nine-year-olds are busy learning their fractions and the correct way to use a comma, one talented youngster from Otley is busy brushing up on something a little different…his singing.
With a 'natural gift for performing' Jovan Boughan is becoming quite the mini celebrity in West Yorkshire thanks to his velvety vocal talents.
Singing in front of hundreds of people, the Menston Primary School pupil has performed at over a dozen events already, from lavish weddings and birthday parties to retail openings and charity events.
Despite his young age, confidence is no issue for the singing sensation who is always happy to showcase his skills no matter the occasion.
"I started singing when I was two when we were on a family holiday in Canada," Jovan said. "I kept singing the same song over and over again – Jaz Dhami's Theke Wali.

"I just loved the song and would sing it everywhere we went. Jaz Dhami is still my inspiration today."
As a toddler, Jovan's talent was spotted by his parents who say they were 'amazed' by the voice their eldest child possessed.
His father, Sony, even managed to arrange a special performance with Jaz Dhami for Jovan when he was just three-years-old – an experience, the family still have video evidence of today.
"I got in touch with Jaz's management team and just asked if there was any chance of Jovan meeting him because he was such a big fan," Sony said.

"They were more than happy to help, and he actually met Jovan at his sister's first birthday party. He came inside and they both sung together."

Jovan adds: "I can still remember it. It was great to sing with him and three years ago I got to do it all again.

"The first time I was still very little but it was really good. When I was six and met Jaz Dhami again, I was even more star-struck. I couldn't even speak at first because he is the singer I look up to."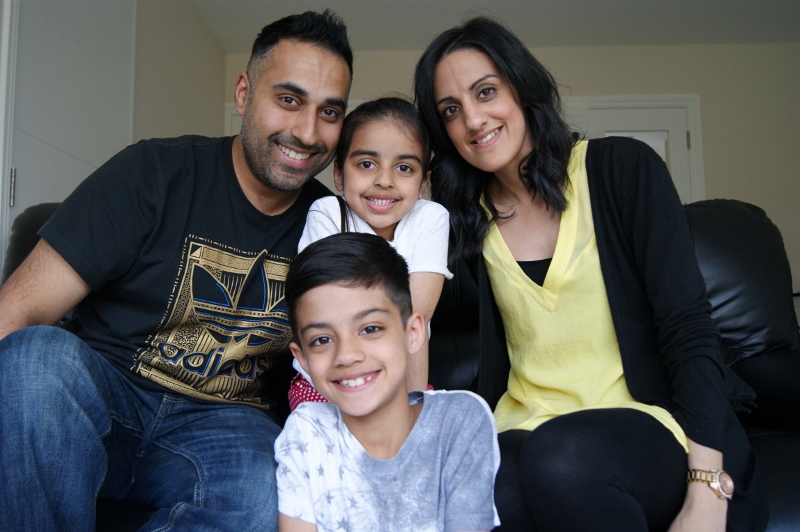 Now nine, Jovan is known by his family and friends as a legitimate performer.
During a recent school project, classmates even chose the mini singer as their favourite celebrity they would like to interview.
Sony admits that the family were a bit nervous the first time Jovan was asked to perform, but now with such regular appearances, they are able to just 'sit back and enjoy' the show.
"Today there are no nerves," he added. "We know what Jovan loves to do and he has so much confidence and charisma when he performs that we can just sit back and enjoy his performance.

"Away from singing, he is a different person. I don't know what happens when he is on stage but he has a kind of arrogance that people just love.

"At home and school, he is a really good boy. It must be his stage presence."