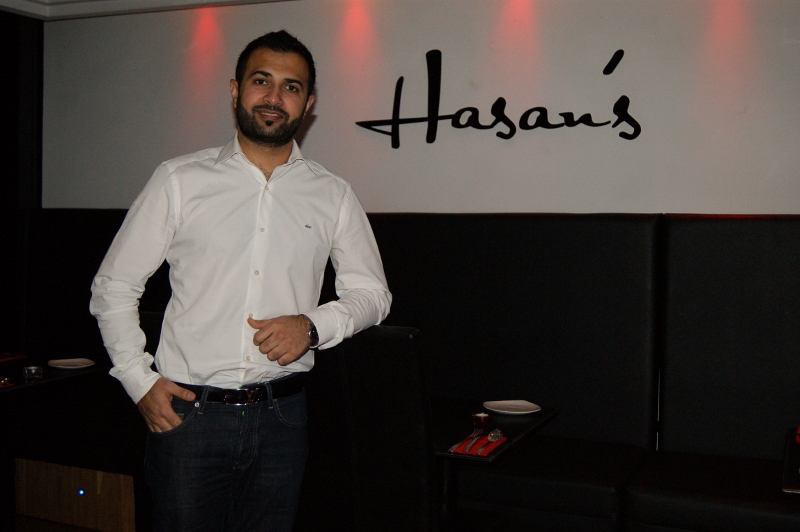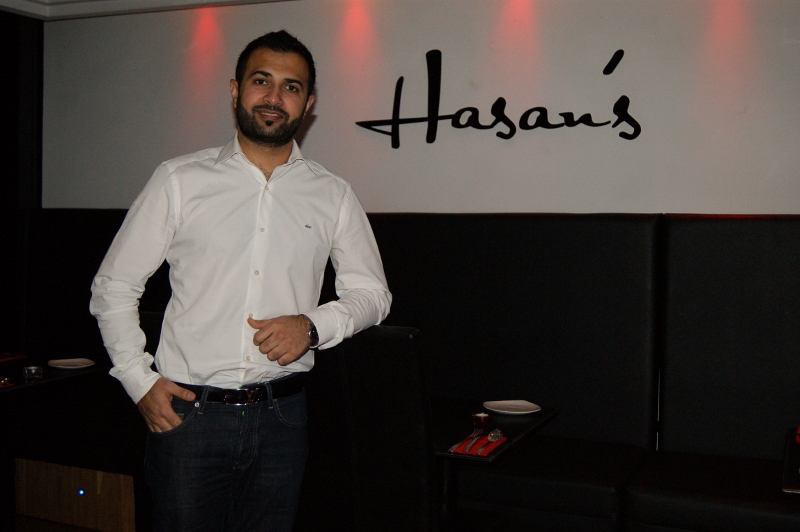 Hasan's turns up the heat and goes from strength to strength
One of Leeds' finest family-orientated Indian restaurants is gearing up to celebrate the joys of Christmas. As winter freezes up the world outside, be prepared to give your insides a thorough heating from Hasan's delicious cuisine.
The spectacular spice house on Kirkstall Road has a modern and cosy environment. The restaurant combines authentic Punjabi tastes, in a traditional Lohori style, with some in-house secrets.
The award-winning restaurant has proven a big hit with all of its customers, and Asian Express News has been a frequent visitor ever since its first poppadom was popped in 2009.
Hasan's has a comprehensive, innovative menu prepared with the freshest, zingiest ingredients and Halal certified produce.  
Every taste is catered for on the menu, whether you like your curries mild or hotter than a Bollywood heart-throb. The food is made fresh on the premises on the same day, unlike many other Indian restaurants who cook from frozen.
Speciality dishes range from a mouth-watering Chicken Lasan to the renowned Lamb Nihari . The Nihari is especially exquisite: a combination of tender pieces of lamb slowly cooked on the bone and slathered in spice, it may be the best of its kind in the UK.
Every dish is served with a selection of irresistible spices which will surely tickle and tantalise your taste buds.
To add a little sweetness to the end of your meal, desserts include favourites such as Ras Malai or one of the many flavours of creamy Swiss Ice Cream.
Whether you are looking for a romantic setting for your beloved, or a spacious area to host your own funky celebration, Hasan's has got it covered.
Alongside the relaxed ambience upstairs, a Bollywood-themed function room is located on-site which can cater for groups of up to 40 people and provides the perfect space for you to dance the night away.
With a sensational surround sound-system and private bar, the party area ensures all revellers are able to celebrate throughout the night.
Owner and chef, Hasan Chaudhry, has spent his working life in the kitchen, and continues to develop his appetising dishes, flavoured with some fragrant family secrets.
His relentless passion for food has helped the restaurant establish itself as a dining hotspot in the area and continues to set the benchmark for other establishments, as their delectable food and quality service is always top notch.
Hasan's is open every day, has free parking and is extremely good value for money.
Hasan's is a proud sponsor of the World Curry Festival and has been recently endowed with an award from Asian Express Newspapers. With all these prizes, Hasan is going to need to put up more shelves to display them on!
There's absolutely no excuse not to book your table right now and tuck into the best Punjabi food that Yorkshire has to offer.