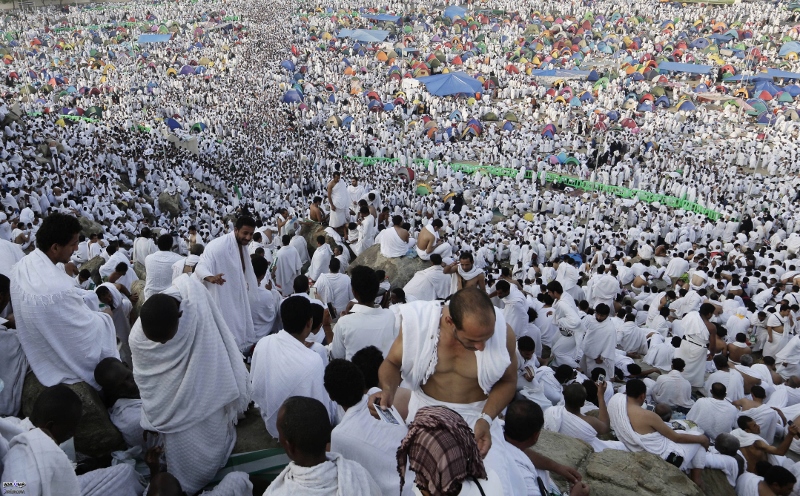 At least 717 pilgrims have been killed and 805 injured in a stampede outside the holy city of Islam, Mecca, in what is the worst disaster to hit the annual hajj pilgrimage in 25 years.
The crush, at Mina, happened just miles away from the eastern side of Mecca after two groups of pilgrims arrived at a crossroads on their way to performing the 'stoning devil' ritual, at Jamarat, according to the Saudi civil defence.
More than 200 ambulances and 4,000 rescue workers were sent to the stampede's location to help the injured, whilst some were taken to hospital via helicopter.
Hajj, the world's largest annual gathering of people, has resulted in the deaths of many people in the past yet in previous years, the government has spent billions of pounds, upgrading and expanding the infrastructure and crowd control technology.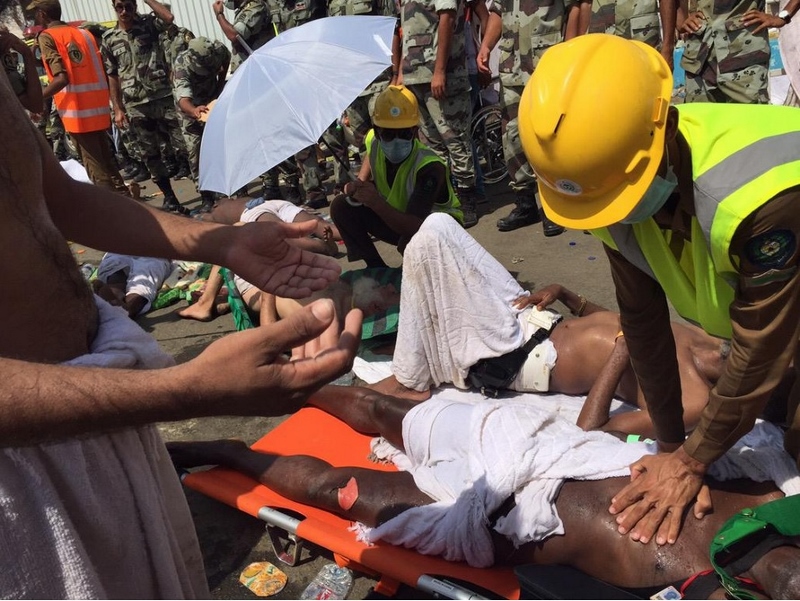 Today's tragedy has caused the largest death toll since July 1990 when 1,426 pilgrims were crushed to death in a tunnel near Mecca during Eid al-Adha.
In 2006, at least 346 pilgrims died in a stampede at Jamarat – the site where pilgrims ritually stone the devil by hurling pebbles at three large pillars.
Since then, efforts have been made to improve safety measures at the site, including enlarging the pillars and constructing a three-decker bridge around them to increase entry and exit points, alongside space to carry out the ritual.
More than 100,000 police and thousands of video cameras across the region are also deployed to allow groups to be dispersed before they reach dangerous levels of density.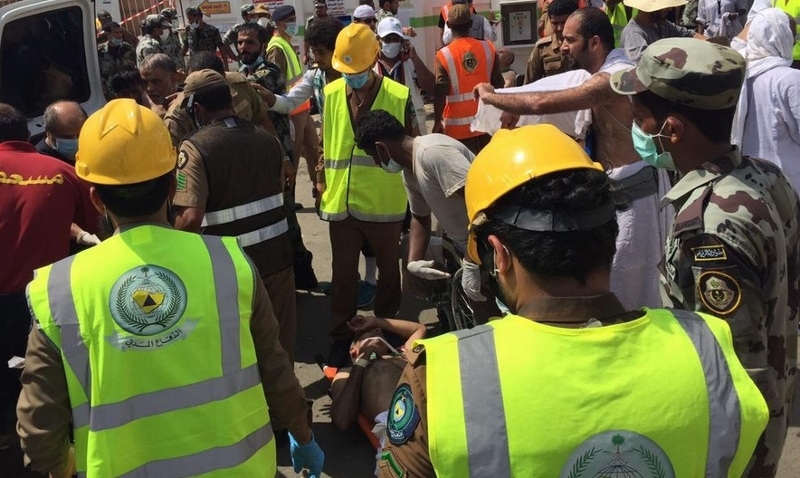 The Saudi Civil Defence wrote on its Twitter feed: "Work is underway to separate large groups of people and direct pilgrims to alternative routes."
Photographs published on the micro-blogging site also showed pilgrims lying on stretchers while emergency workers in high-visibility jackets lifted them into an ambulance.
Safety during hajj is a politically sensitive issue for the kingdom's ruling Al Saud dynasty, which presents itself internationally as the guardian of orthodox Islam and custodian of its holiest places in Mecca and Medina.
Just a fortnight ago, 110 people were killed after a crane fell on Mecca's Grand Mosque, crushing pilgrims underneath.