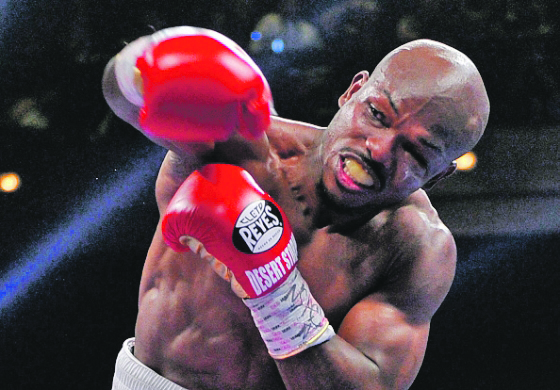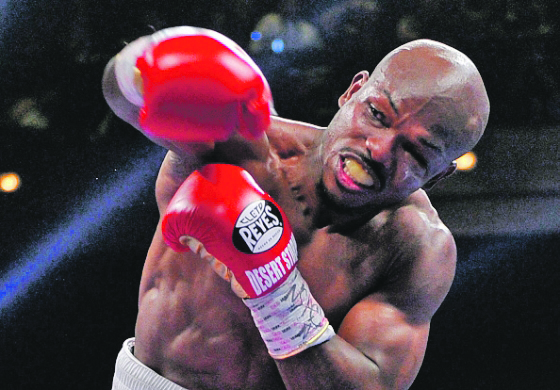 In my time of watching boxing I have been privileged enough to watch some fantastic competitive boxing bouts and more importantly some of the world's best skilled boxing gladiators who will do anything it takes to get a win in the ring. I have also witnessed the suspicious and absolutely weird boxing events like a man parachuting into a boxing ring during a boxing bout, boxer biting his opponent's ear off and referee's stopping a fight prematurely even though the boxer was not hurt during the bout and was on route to get a win on the scorecards.
This past weekend I watched Timothy "Desert Storm" Bradley (32-1-1) take on an undefeated fighter called Jessie Vargas (26-1). Bradley won the bout against Vargas via unanimous decision at the StubHub Center in Carson, Califonia but the end of the fight was probably one of the strangest events I have ever seen.
Bradley himself is probably one the toughest fighter in boxing right now, but more to the point he has also been involved in some of the most bizarre happenings during a boxing bout on a regular basis.
Bradley had controlled the boxing bout with his controlled aggression, accurate point scoring punching and his determination to succeed like always. Bradley was well ahead on the score cards and the bout had reached the 12th round of the fight.
Vargas not willing to give up trying to win until the final round was wounded but still determined and then out of nowhere managed to land a powerful counter right hand that landed flush on Bradley's chin, that managed to daze Bradley as he covered up and leaned on the ring ropes for survival.
Lucky for Bradley the 10 second end of the round warning sounded and the referee thinking it was the end of the round waved to stop the fighters fighting, but the fighters and the entire viewing crowd thought Vargas had been given a technical knockout victory.
The fight ended with 4 seconds still left in the bout and Vargas was denied the chance of possibly obtaining a knockout victory against Bradley and he was also told that the referee had mistakenly stopped the boxing bout early. It was understandable to see Vargas furious with the referee and asked for an immediate rematch with Bradley.
Bradley in my view has never been in a boring fight and always fights with his heart, like a true warrior who gives it his all, but unfortunately he always gets involved in boxing controversies and lacks public respect he deserves through no real fault of his own.
In 2012 Bradley fought Manny Pacquiao and won a controversial decision when he should have clearly lost that fight. In 2013 Bradley fought Ruslan Provodnikov and ended up winning the fight but physically beaten up with a severe concussion that needed hospital treatment. More recently Bradley fought Diego Chaves and the fight was again controversially scored a draw when Bradley had clearly won nearly every round of that fight.
Bradley has hinted that his next fight will be a rematch against Vargas due to the nature of Bradley getting the win and Vargas screaming out that the last ten seconds cost him the fight.
However other great options for Bradley as the next possible opponent could be Keith Thurman, rematch with Diego Chaves, England's Kell Brook or Amir Khan, Shawn Porter after his impressive win against Broner and "the best himself" Floyd Mayweather who is still looking for a September 2015 opponent.
I just hope things get calmer for the "Desert Storm" Bradley whoever his next opponent maybe and I look forward to his next fight.