'We need answers': Family demands closure following son's death
---
A Ravensthorpe family say they are still waiting for answers as to why their 14-year-old relative died just days after surgery at Royal Manchester Children's Hospital.
Arslan Aslam passed away earlier this year after undergoing a complex operation to insert a rod into his back which would allow him to sit up straight.
As a sufferer of muscular dystrophy, the surgery was also seen as a chance to 'improve the quality of life' for Arslan who had to convince his parents to allow him to undergo the treatment.
Initially, it appeared the Newsome High student was recovering well yet five days later, he took a sudden turn for the worse, suffering a cardiac arrest whilst still on the hospital's ward.
As a result, Arslan suffered major brain damage and sadly died just over three weeks after the initial surgery at Huddersfield's Forget Me Not Children's Hospice on 25th March.
Now his father, Mohammed Aslam, says his whole family have been left without closure and wants answers as to why his son died, just hours after appearing 'lively and well'.
"When we first heard about the surgery, we didn't want him to have it because of the risk involved," he said.
"But because he wanted a chance to improve his quality of life, I think he wore us down and eventually we agreed to let him undergo the operation."
Arslan was taken into surgery on Tuesday 3rd March where underwent the 10-hour procedure which involved putting a pole in his back.
In the next couple of days that followed, he was cared for on the Intensive Care Unit (ICU) as he recovered and by the Saturday, had been taken to a ward where he was 'eating well and talking'.
The following day, Mohammed, who had been at his son's bedside for the majority of his care, was invited by a friend to an elections hustings event in Savile Town, Dewsbury.
Despite turning down the offer in favour of staying at the hospital, Arslan told him it was fine to go.
"I wish I had never gone now," Mohammed added.
"I went to the meeting and after that we went back to my house to have a meal with some friends and discuss what had been happening.
"The plan then was to drive up to see Arslan again in the morning so I phoned the hospital that night to check up on him. They said he was asleep and doing fine.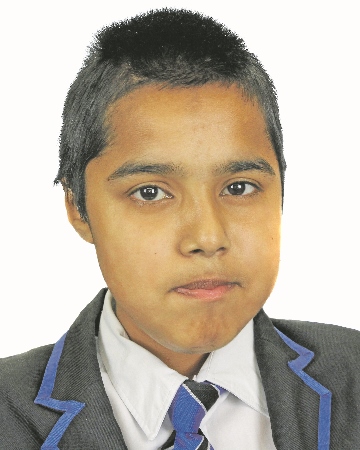 "It was at around 2.30am that I then got another call from the hospital saying I had better get down there as Arslan had taken a turn for the worse."
Mohammed and his wife, Nasreen, immediately got in their van to make the journey over the Pennines and upon arrival were taken back to the ICU.
"When we got there, Arslan had a tube in his mouth," Mohammed said. "I asked the doctors what happened. They explained that his airways had been blocked by mucus and that had stopped his heart from beating and he went into cardiac arrest.
"His heart had stopped beating for 24 minutes, meaning he was brain damaged and would never be able to breathe on his own again."
The Aslam family are now demanding answers from the hospital after their initial requests were ignored.
"We have written a letter to the hospital asking them to explain how Arslan so suddenly fell ill again," he said.
"I just want it in black and white. I am in no frame of mind to speak face-to-face with them about my son so all I ask for is it in writing.
"As a family we have a right to know. We have had no closure and are entitled to the truth."
In a statement provided by Central Manchester University Hospitals NHS Foundation Trust, they confirmed there will be no inquest into Arslan's death.
"Our sympathies are with Mr Aslam and his family during this time," it read.
"We are more than happy to meet with the family to discuss any questions they have in relation to the sad death of their son, and ask them to contact us to arrange this meeting."
Meanwhile, in the weeks following Arslan's death, tributes were paid for the boxing enthusiast with pro-fighter, Mohammed Din wearing a special tribute top for the teen in his fight.
Arslan's school also released blue balloons into the sky as well as writing a book of condolence for the family.
Mohammed said: "He was an incredible boy and you can see how much he meant to so many people.
"We are still coming to terms with his death."