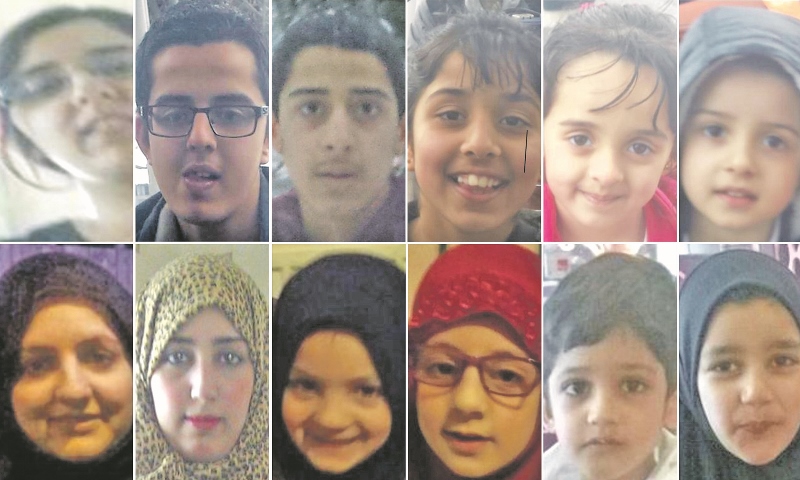 Nine children amongst missing as police appeal for information
Two fathers from Bradford say they are 'distraught' after learning that their children have likely been taken to Islamic State-run areas of Syria by their mothers.
Sisters, Khadija Dawood, Sugra Dawood and Zohra Dawood, all from Bradford, had been in Saudi Arabia travelling to Medina when they lost contact with family in the UK on 8th June.
Since that date, mobile phones have been switched off and social media sites inactivated.
It is reported that the women boarded a plane with their children – aged between three and 15, to Istanbul, Turkey, on 9th June, where they are likely to have then travelled over the border into Syria to join IS forces.
A brother of the three sisters is already suspected to be fighting with the militants in Syria and the family are believed to have now joined him.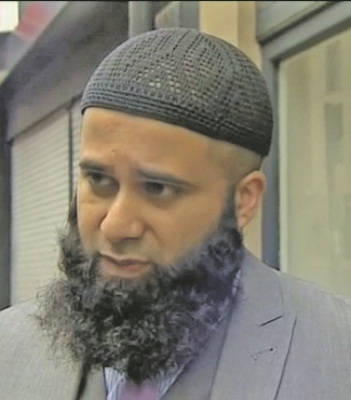 Balaal Khan, the lawyer acting on behalf of the women's husbands, said during a media briefing this week: "The fathers understandably are quite distraught.
"One can imagine what a father will feel. They have not been with their children for three weeks or so.
"The fathers have informed me the last conversation with their children was in Medina on the 8th [June], at what time they said 'Dad we love you, we are missing you, we can't wait to come home'.
"Whenever I have been speaking to the fathers they have obviously been distressed, crying, and they don't know what to do."
He added: "They cannot do anything. They have been unable to eat or sleep and are literally sat by the phone, hoping that one of the family members will contact them."
British authorities estimate more than 700 Britons have travelled to Syria, with a significant proportion thought to have joined IS which has taken over vast areas of the country and neighbouring Iraq.
It has now been revealed that the three Bradford sisters were stopped before a separate flight to Saudi Arabia earlier this year as they were questioned by security officials. However, they were cleared and allowed to rebook their flights.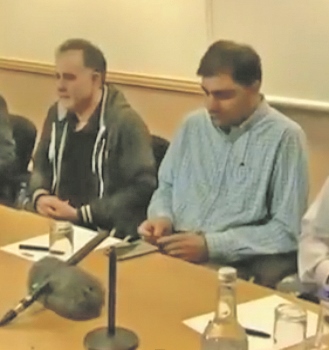 The fathers of the children held a press conference on Tuesday 16th June, where they plead for the safe return of their families.
Akhtar Iqbal, husband of Sugra Dawood, addressed his young daughter saying: "You know, Mariya, I love you. I don't know what to say.
"I'm shaking and I miss you. It's been too many days. I don't where you are. Please come back home."
Mohammad Shoaib, husband of Khadija Dawood, added: "Please contact me. I am not angry. … They are young kids, seven and five. And you know I love you so much."
The husband of Zohra Dawood was unable to attend the conference as he is currently in Pakistan.
As national and international enquiries continue into establishing the whereabouts of the missing families, Assistant Chief Constable Russ Foster, of West Yorkshire Police, said their main concern is the safety of the children.
"We are extremely concerned for the safety of the family and would urge anyone with information to come forward and speak to us," he said.
"Our priority is for their safe return; their families are gravely worried about them and want them home. One of our primary concerns is the safety and welfare of the young children."
The children are Ismaeel Iqbal, three; Mariya Iqbal, five; Muhammad Haseeb, five; Nurah Binte Zubair, five; Maryam Siqqiqui, seven; Haafiyah Binte Zubair, eight; Zaynab Iqbal, eight; Ibrahim Iqbal, 14; and Junaid Ahmed Iqbal, 15.
West Yorkshire Police and Crime Commissioner Mark Burns-Williamson sends a strong message of 'unity and hope' to all communities in West Yorkshire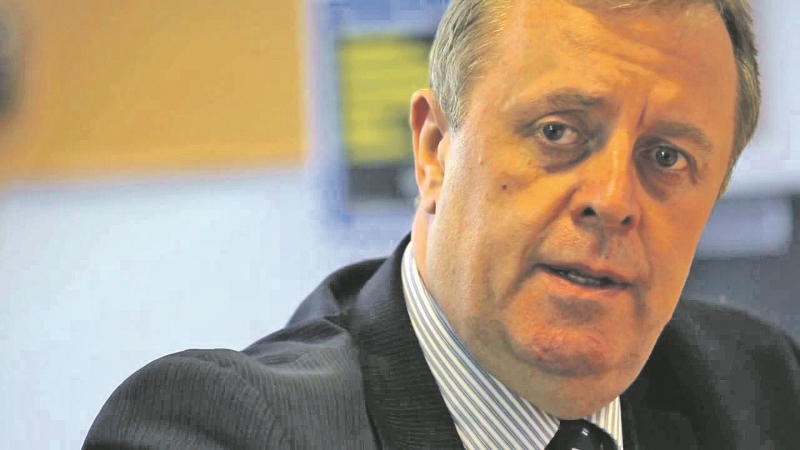 Mr Burns-Williamson has  pledged that the communities of West Yorkshire will be stronger and more resilient than ever in the face of adversity after media allegations of two separate incidents of concern involving West Yorkshire residents overseas.
He said: "I have heard the media reports about what is thought to have happened and there is obviously deep concern and shock particularly for the families caught up and for the local communities.
"I also know people in the wider West Yorkshire community are understandably concerned but it is during times like this that people pull together and show strength in adversity. The ability and willingness of people in West Yorkshire to do this is one of the area's great strengths.
"As West Yorkshire Police and Crime Commissioner I am working closely with West Yorkshire Police and other partners in the community to support people when they need it.
"North East Counter Terrorism Unit is leading both investigations.
"The North East CTU has wide experience of dealing with such enquiries and has effective liaison with partners nationally such as the Foreign and Commonwealth Office and internationally with authorities and law enforcement agencies overseas.
"Although the North East CTU is keeping an open mind there are lines of enquiry being progressed. As these are live investigations we are unable to comment further.
"It is also important to recognise that now is not the time for knee-jerk reactions. We need long-term solutions to long-term problems.
"That is why I have launched a scheme called Community Voices. Community Voices is an on-line training platform that provides a service to credible voices within local communities who are helping to tackle online radicalisation.
"The training offered helps members of the public who want to help make a difference to spot the early signs of extreme ideologies.
"It also educates young and potentially vulnerable and impressionable members of society by challenging what they see on-line and explaining if it is right or wrong.
"Community Voices also shows people that there is support out there and that they are not alone – the police, partners and the public working together.
"It has been put together after speaking to communities in other parts of the UK and Europe so that it is relevant and realistic to meet the challenges we face."