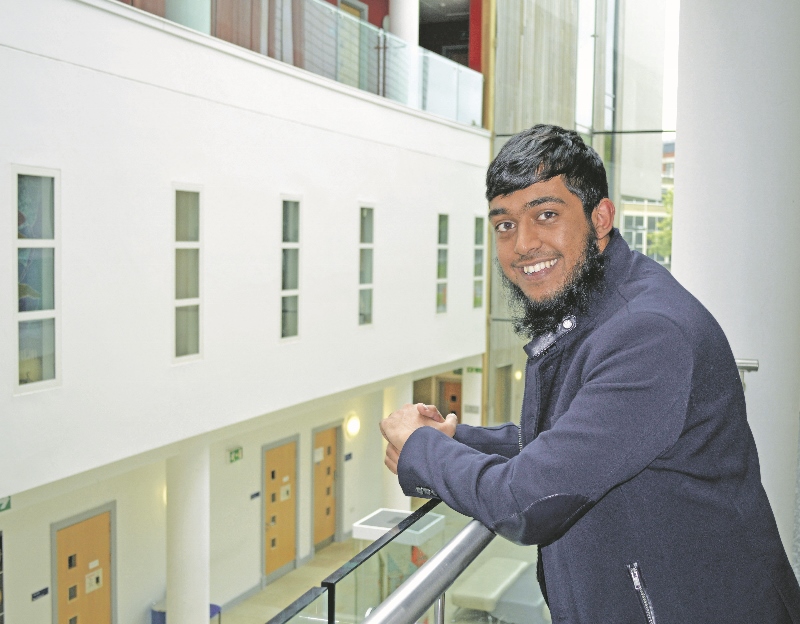 Animation skills earn national award
A design student from Huddersfield will be picking up a prestigious award later this month after his animation skills were commended for raising global issues such as slavery and child labour.
25-year-old Ziaul Haque was announced as this year's winner of the Patricia Tindale Legacy Award in the RSA Student Design Awards, for his one minute video.
His animation, named 'Design and Society: more than meets the eye', came out on top in the Moving Pictures category and the Oldham-born designer says his interest in social issues is what made the competition appeal to him.
"I had a choice of two briefs: curiosity or design and society and I chose the latter," he said.
"The concept of my animation is that design is about more than just looking good, it can also tackle social issues. I chose to address slavery and child labour in third world countries."
The judging panel had over 70 animations to choose from and Ziaul's was one of eight to reach the final shortlist.
He describes his winning entry as his 'against the odds' award which involved him rising to the challenge of meeting deadlines and facing a panel of seven at the RSA interview.
He continued: "I was really surprised to receive the email from the RSA congratulating me on winning this award and I'm looking forward to the award ceremony where I'll also have the opportunity to network with other people in the design industry."
Ziaul will receive his award at an event at the RSA in London on 11th June whilst his recognised work is currently on display in an online showcase.
Anneke Pettican, course leader for Graphic Design and Animation at the University of Huddersfield, said she was proud of the student's efforts and that he has a 'bright future ahead of him'.
"When Ziaul showed me his animated short I felt confident that it had every chance of winning the judges' attention," she said.
"He is a very talented individual with a bright future ahead of him. I am delighted by his success in such a prestigious competition."
The RSA Student Design Awards (SDAs) is an annual competition open to all students studying worldwide and are 91-years-old this year.  Since 1924 the awards have challenged emerging artists and designers to use design thinking, craft and ingenuity to drive innovation.