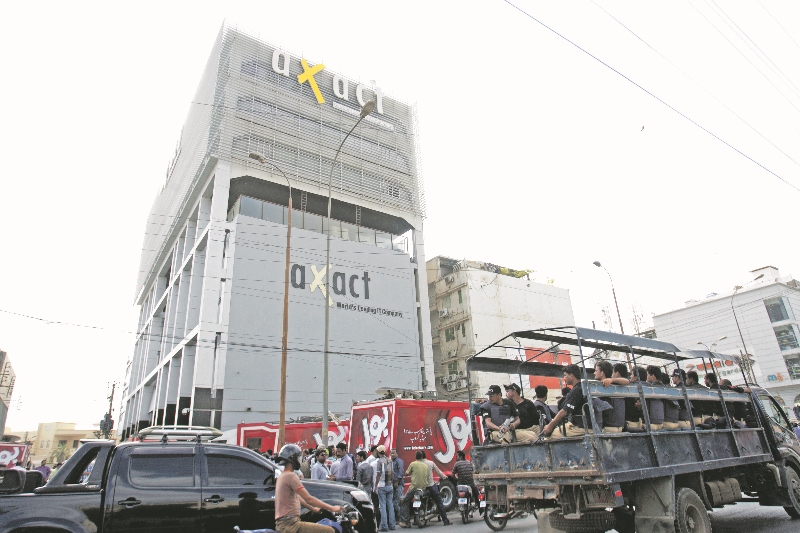 Interior ministry registers a criminal case against software firm accused of faking diplomas
Pakistan has asked US authorities to help it investigate Axact, a software firm accused of earning millions of dollars from the international sale of bogus university degrees online, officials said on Wednesday.
Pakistani police also arrested the head of Axact in the early hours of Wednesday following a raid on the company's diploma printing operations, and registered a criminal case against him, investigators said.
The interior ministry wrote to the Federal Bureau of Investigation (FBI) on Tuesday seeking assistance. Officials said a letter had been sent to the US State Department.
The request came days after a New York Times article said that Axact had run a global network of fake online universities that manipulated customers and generated tens of millions of dollars in estimated revenue annually by selling bogus diplomas.
Axact has denied the allegations, calling them 'baseless'.
A senior interior ministry official, who did not wish to be named, said: "This is a scam whose victims are mostly people outside of Pakistan, in the US, UK and the Middle East.
"It was inevitable for the FBI to get involved in a scam in which so many Americans have allegedly been cheated. We will also reach out to Interpol in the coming days."
The allegations, which have dominated Pakistani headlines in recent days, are an embarrassment for a government already under pressure from a faltering economy, with people questioning why regulators appeared to be wrong footed.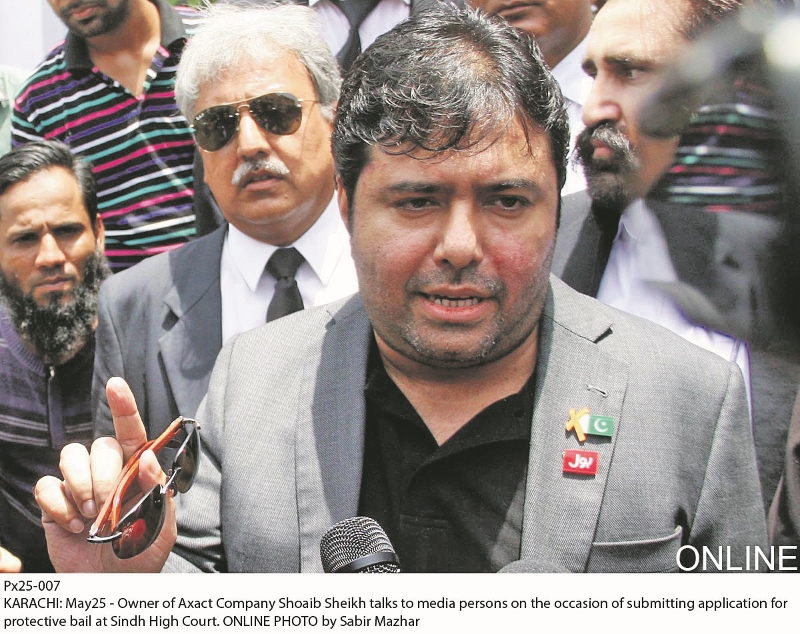 Officials from Pakistan's Federal Investigation Agency (FIA) questioned Axact's CEO Shoaib Shaikh for several hours on Tuesday 26th May in the southern port city of Karachi, where the company is based.
In scenes shown live on television overnight, Shaikh led investigators to a company office piled high with blank degrees from fake colleges and certificates appearing to bear the signature of US. Secretary of State John Kerry.
On Wednesday afternoon he was presented before a court in handcuffs.
Earlier in the week, authorities had sealed several Axact offices across Pakistan and confiscated documents and computers.
Shaikh has released a series of videotaped "appeals" to the public to protest over the crackdown on Axact.
"In the last week there has been a conspiracy to shut down Axact; because of this the company that contributes to 65 percent of Pakistan's IT exports has been reduced to zero," Shaikh said in a message recorded shortly before he was taken in for questioning.
"I want to say this clearly: this is just a conspiracy. For God's sake, come out on the streets against this conspiracy."
According to Shaikh, a campaign against Axact has been led by Pakistani media moguls who felt threatened by Bol, a new television network that Axact was setting up.
In the last two years, Shaikh has poached several senior journalists from rival networks. Some of the most prominent have resigned in the wake of the allegations against Axact.