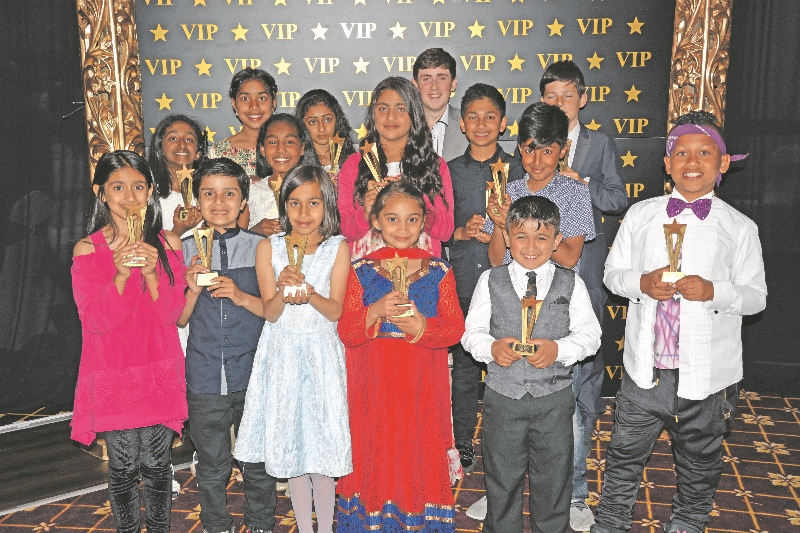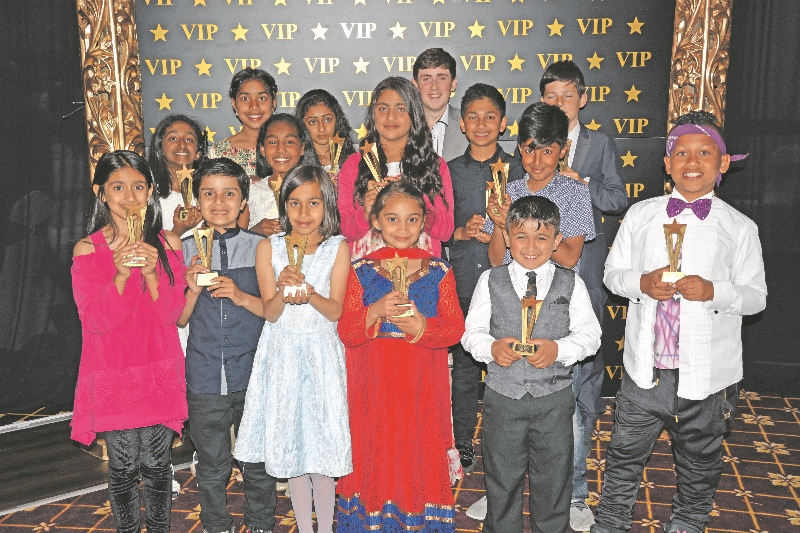 Gala dinner kicks off annual charity drive by Leeds' Muslim community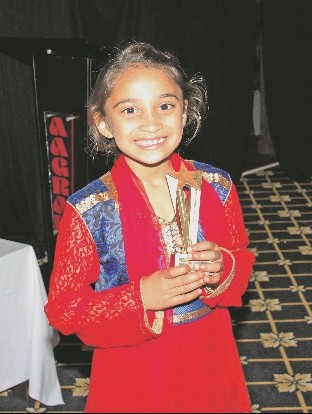 The third annual Give a Gift dinner arrived with a touch of style last week as 300-plus guests were given a red carpet welcome to help launch this year's charitable events.
Since 2013, the Give a Gift team have been raising funds and awareness for local charities – Martin House Children's Hospice and the Children's Heart Unit at Leeds General Infirmary – through a number of initiatives.
The annual dinner not only helps launch the start of the year's campaigning work but also commends those who have put so much effort into making the project a success in recent times.
On Friday 5th June at the Aagrah Midpoint, dozens of children took centre stage as they were awarded with the title of 'Young Ambassadors' for their work on different projects.
Presented with trophies on stage by host Ruby Malik, the children became the latest to be recognised for the ongoing support they provide and launched this year's grand toy appeal.
In keeping with the youth theme, children also helped launch a new concept for the initiative this year – the Give a Gift Challenges.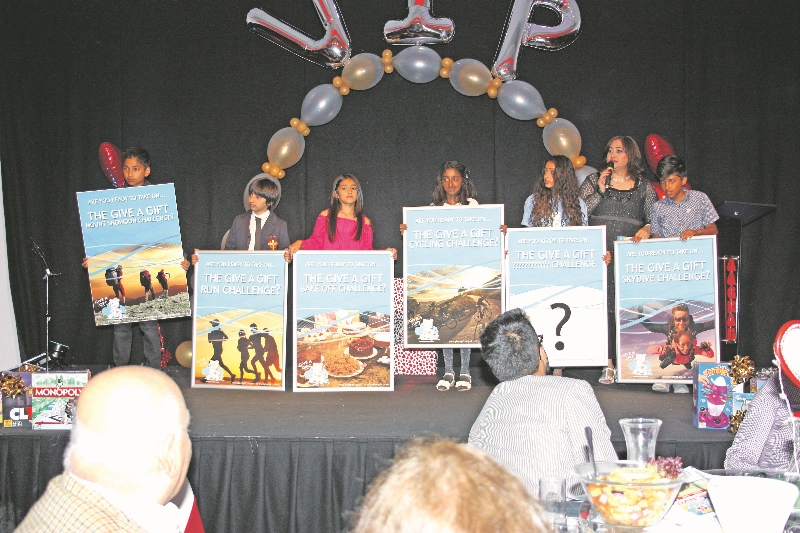 From Sky diving to climbing Mt Snowdon, a number of new ventures are now available from the Give a Gift team in hope of raising even more money for the local causes.
Give a Gift ambassador, Rifhat Malik, said the event proved to be a fantastic evening, raising £20,000 for charity, and hoped this year's initiative would be the best yet.
"Over the past two years, we have seen how the local Muslim community can come together to help out some fantastic causes such as Martin House and the Children's Heart Unit," she said.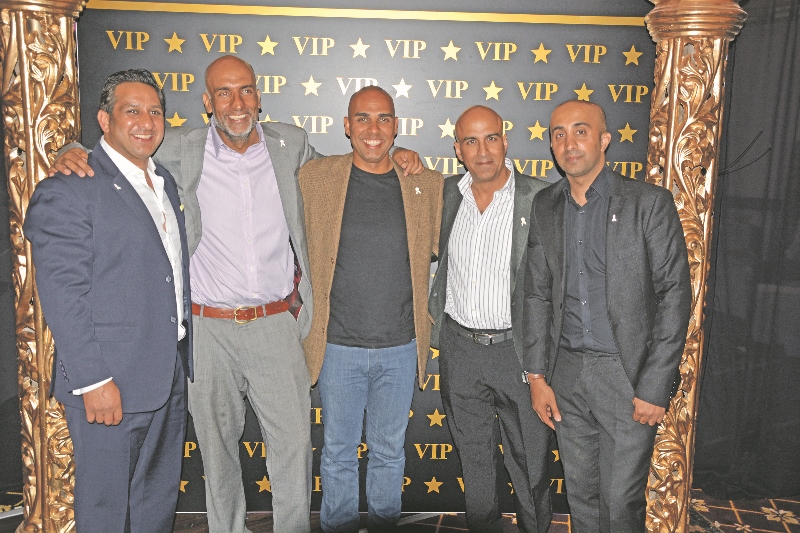 "Following our launch event last week, I am confident that we can build on our previous success and make 2015 an even bigger and better year for all involved.
"The dinner on Friday night had a VIP theme to it because we wanted to show that each and every person involved with Give a Gift, is a 'very important person' to us."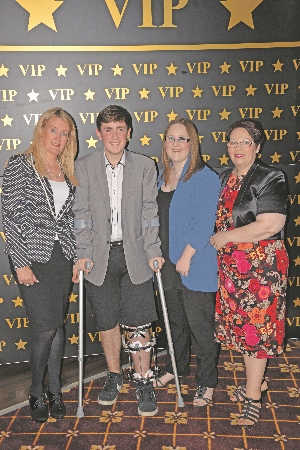 Entertainment on the night was provided by a number of acts, including a freestyle dancer, whilst speeches were given from charity representatives.
On behalf of Martin House, community fundraiser, Sarah Tarpey, spoke of the work the hospice does and the important role donations play in the upkeep of the charity.
She was joined on stage by Julie Walker – a mother of a child who uses the services, and gave her emotional account of the the work the charity does for families such as hers.
"Julie's story was so touching," Rifhat added. "It is for people like this that we do the work we do, and I think everybody was touched by the message she put across."
The night was concluded with a special presentation to a young Leeds resident called Jake Frood, who at just five-years-old is the youngest black belt in the world.
Jake qualified for the British Championships in Spain later this year and thanks to a £1,500 sponsorship arrangement from Give a Gift and Parkland Properties, his dream trip can now come true.
"That is what Give a Gift is all about," Rifhat said, "giving back to the young children who need some help.
"Last week's event was enough to motivate any person to get on board this year and help us raise vital funds for children in the care of Martin House and the Children's Heart Unit."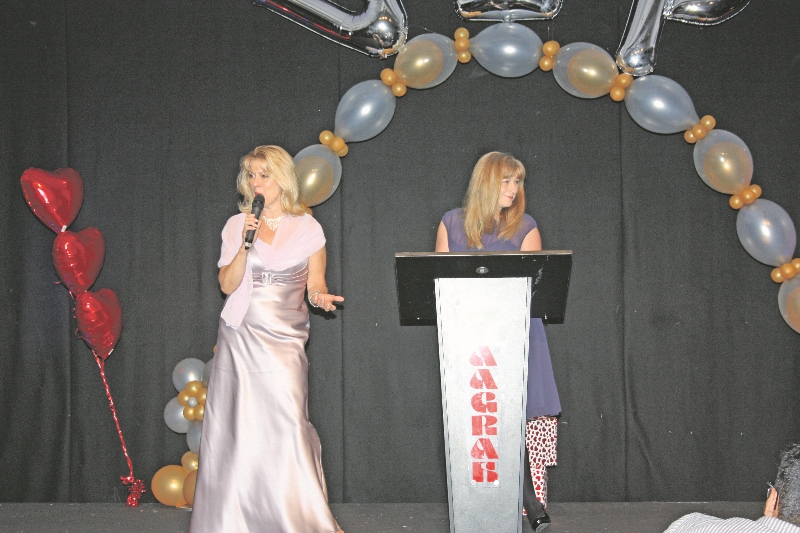 The Give a Gift concept was developed by a partnership of organisations who recognised the need for the Muslim Community to play a wider role within mainstream society.
The Asian Express will be keeping readers up to date with all upcoming Give a Gift projects, with the  flagship toy distribution arriving next month.
If you would like to get involved with any of the Give a Gift challenges, contact the team on 07734 882 116.