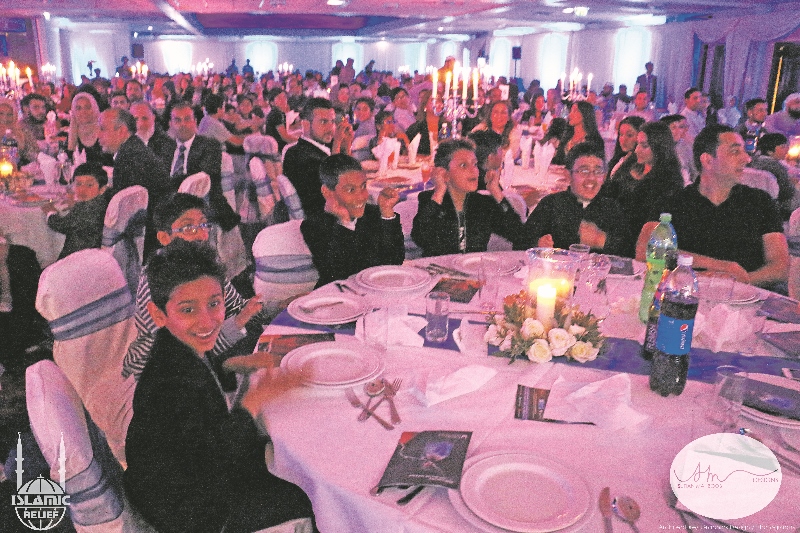 Charity dinner raises funds for 1,240 families
A special charity dinner in Bradford welcomed guests from around the world last week as the plight of Syrian refugees was heard in the city centre.
More than 500 people attended the Islamic Relief organised event on Sunday 7th June, and together were able to raise enough funds to support more than 1,000 families.
The night also signalled the launch of the charity's 'when you stop fasting, they don't' campaign, by Islamic Relief UK director, Jehangir Malik – aiming to bring support to people across the globe fighting poverty.
Since the start of the ongoing conflict in Syria, millions have been affected and forced to flee the nation, seeking refuge in bordering countries and elsewhere.
Abdul Basit Ali, speaking on behalf of Islamic Relief, explained how more than 12 million people had been effected by the ongoing conflict, making the need for humanitarian aid in Syria 'greater than ever'.
"There are over five-million children in Syria who need basic food, medical assistance and education," he said.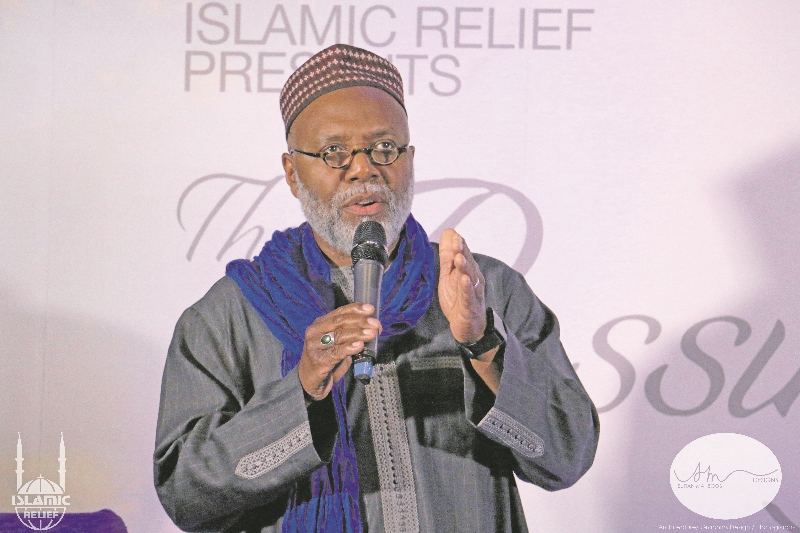 "With opportunities stolen, health compromised and parents lost, children are the worst affected, leaving them on the edge of survival."
He added that it was often the most vulnerable who were now being left to support their families.
"The women of Syria are paying the highest price; having lost husbands and sons and brothers, many are taking on the financial and emotional responsibilities for their whole families," he continued.
"For some, fleeing is the only option – yet many end up in places where shortages of basic food and healthcare make the difference between life and death.
"More than four years into the conflict, the suffering continues across Syria. At Islamic Relief we will continue to do our part in Syria and around the world."
Amongst the specially flown in guests in for the Islamic Relief dinner last week, was world renowned nasheed artist, Zain Bhikha, who performed a selection from his new album 'The Passing Traveller'.
Meanwhile, US speaker, Imam Johari, was another international performer, and he was joined by local MP's Naz Shah and Imran Hussain.
Local businessman and affiliate of Islamic Relief, Sajad Hussain, explained more about the work the charity carries out around the world.
"Islamic Relief is one of the biggest Muslim charities in the world. Operating in 52 countries, they are one of only three registered charities recognised by the Disaster Emergency Committee," he said.
"Although the headquarters may be in Birmingham, Bradford is considered as the hub of operations for the charity and the support was clearly seen last week throughout the inspirational night.
"Islamic Relief is now starting its affiliate programme in the Yorkshire area which aims to build up a tight network of professionals within this region."