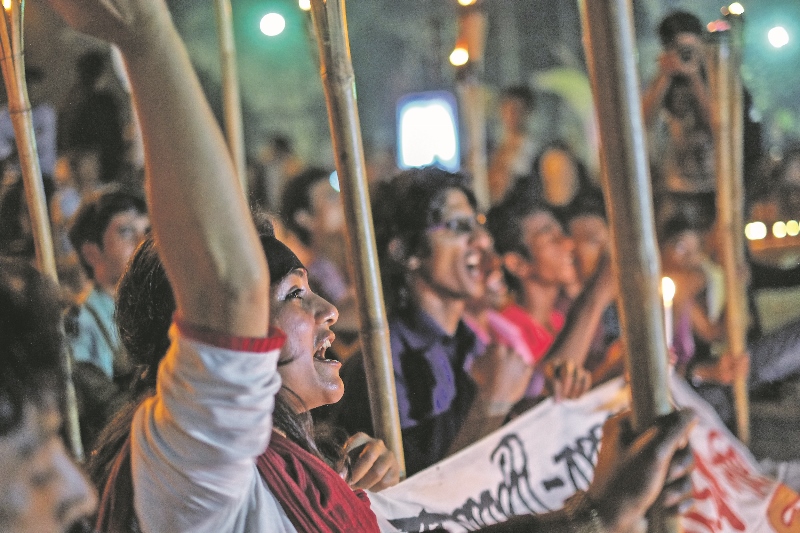 Investigation continues into death of secular blogger, killed by machete- wielding assailant
America's top crime agency has been called in to help investigate the murder of an American-Bangladeshi who was hacked to death in Dhaka last month.
Avijit Roy, an atheist blogger and engineer of Bangladeshi origin, was killed by machete-wielding assailants on Thursday 26th February as he returned from a book fair.
His wife, who also writes for the blog, suffered serious injuries, including the loss of a finger and head injuries.
Despite the main suspect being detained by the nation's authority, the Federal Bureau of Investigation (FBI) has now been called in to help investigate the case.
Dhaka Metropolitan Police spokesman, Monirul Islam, said: "An FBI team might come to Dhaka this week to assist in our investigations of the killing of writer and blogger Avijit Roy."
Roy had allegedly received death threats before his trip to Bangladesh from Islamists, with one online statement posted two months before his arrival, calling for his murder.
Bangladesh's anti-terrorism unit said it had arrested the main suspect in the case, Farabi Shafiur Rahman, in Dhaka on Monday.
Rahman has been jailed in the past for his ties to the extremist Hizbut Tahrir Islamist group and is reported to have confessed to the killing.
It is not the first time a secular blogger has been attacked in the South Asian nation.
In 2013, Muslim militants targeted several bloggers who had demanded capital punishment for Islamist leaders convicted of war crimes during Bangladesh's 1971 war for independence.
One blogger, Ahmed Rajib Haider, was killed that year near his home in Dhaka after he led one such protest.
In 2004, secular writer and Dhaka University professor Humayun Azad was attacked while returning home from a Dhaka book fair and later died in Germany while undergoing treatment.