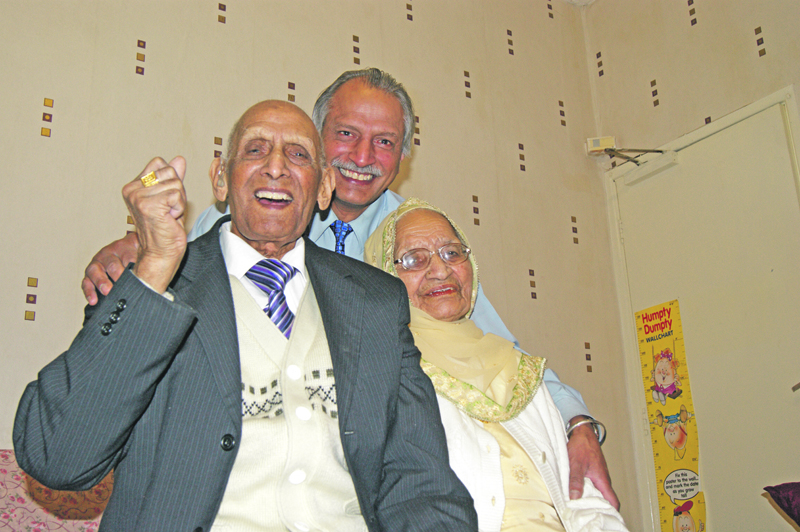 Chands celebrate latest milestone.
Whilst many married couples may find it hard to keep track of how long they have been wed, one husband-and-wife team in Bradford have just passed their latest anniversary and this is a big one.
For the past 89 years, Karam and Katari Chand, from Bradford, have been happily married, having tied the knot back in India on 11th December 1925.
Last week, the great-grandparents of more than 30 children, celebrated with an intimate family gathering at their home, with well wishes coming from family members across the world.
Acknowledged by many as the world's longest married couple, the pair are still in good health and enjoyed celebrating their latest anniversary.
Paul Chand, one of the couple's eight children, shared the secret to his parent's longevity of marriage which he believes comes down to one thing.
"It's understanding each other, that's the secret," he said. "My mother and father have been together for 89 years now and that is because of a lot of reasons but their understanding of each other is key.
"I've never seen them really argue, they just get on with things and always try to stay happy. I think the saying is 'don't cry over spilled milk' and they live by that.
"With the grace of God they will be celebrating their 90th wedding anniversary next year and that is an amazing achievement for anyone."
Having lived through some of the most important world-changing events in the last century, 109-year-old Karam, and 102-year-old Katari, have also been kept up to date with changes in technology through the help of their family.
"We were able to speak with family all over the world over the internet last week on the anniversary," Paul explained.
"My father didn't understand how it was happening at first but we soon had people from a number of countries talking at once. It was really nice to see."