The remedy of Distress for Rent allows a landlord to enter a tenanted property and seize goods until any outstanding rent is paid. If the rent is not paid, then the landlord is entitled to sell the goods and use the proceeds to discharge the unpaid rent. This ancient remedy is frequently used by landlords to apply effective pressure on tenants where rent is unpaid.
However, in order to address the perceived imbalance between the rights of landlords and tenants, a new statutory regime known as Commercial Rent Arrears Recovery (CRAR) will come into force on 6 April 2014. The major changes to the existing regime are as follows:-
• CRAR can only be undertaken by certificated enforcement agents (bailiffs).
• The tenant must be given 7 days' notice in writing before the bailiff takes control of any goods.
• The notice must be hand-delivered to the tenant.
• The 7 days notice period does not include Sundays, Bank Holidays, Good Friday and Christmas Day.
• The written notice must contain details of the debt, the amount outstanding including interest and enforcement fees plus any additional costs of enforcement in the event that the outstanding amount remains unpaid.
• The bailiff can attend at the property to take control of goods on any day of the week between the hours of 6am and 9pm.
• If the tenant's business operates outside the hours of 6am and 9pm then the bailiff can attend at any time when the business is in operation.
• CRAR only applies to commercial rent and cannot be used if any part of the property is residential.
• Only rent arrears can be recovered as part of CRAR.
• In order to use CRAR, a minimum of 7 days' unpaid rent will be necessary
The main point of concern for landlords is the requirement to give 7 days' notice before any action can be taken to secure the tenant's goods. If it is likely that the tenant will remove goods from the premises, the landlord can first seek an order from the Court dispensing with the requirement to provide notice to the tenant. In the event that obtaining such an Order is not possible, there is a significant risk that an unscrupulous tenant would deliberately remove items from the premises in order to frustrate the process.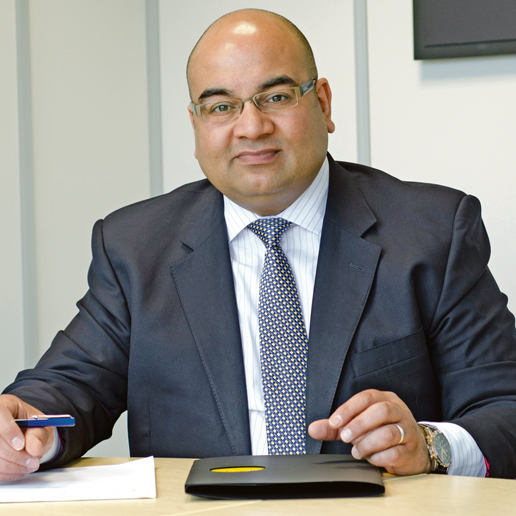 Whilst the new regime provides greater protection to tenants, it does significantly weaken the position of landlords, to whom the current regime of Distress of Rent can be a useful and effective mechanism of obtaining payment of outstanding rents.
We at Blacks deal with all aspects of Commercial Property law, to include the drafting of leases and advising on any disputes which may arise including unpaid rent.
Please contact Luke Patel on 0113 227 9316 or by email at LPatel@LawBlacks.com