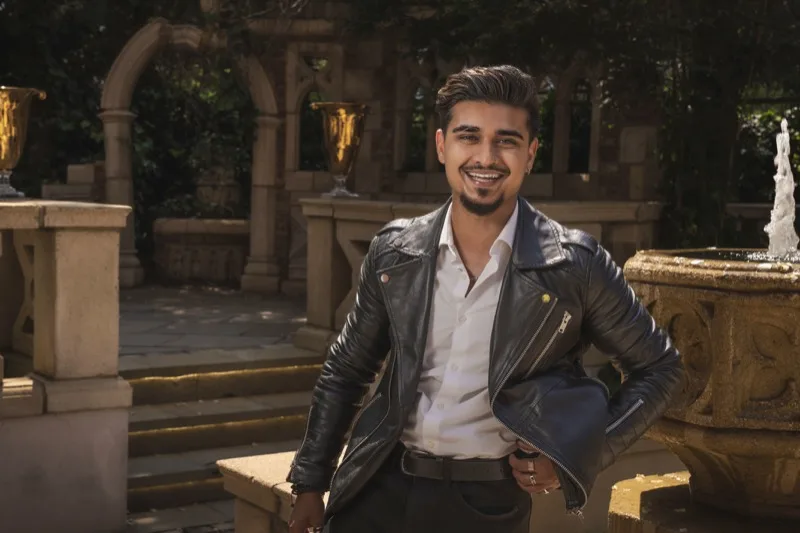 Byline: Princy Jain
In the world of luxury real estate, where grandeur and exclusivity often reign supreme, one young broker is breaking the mould and making waves in the industry.
Winner of the reality television mini series 'Crazy Rich Agents', Krishan Mistry, 22, also known as Krish, who's surprising journey into the world of real estate is as remarkable as his approach to the business.
'Crazy Rich Agents', on BBC iPlayer, follows the lives and careers of five fearless and upcoming real estate brokers who have made it their mission to conquer the luxury property market. Structured similarly to BBC's 'The Apprentice', young property agents compete for a prestigious work placement at a prominent New York firm.
Born and raised in Leeds, Krishan moved to Milton Keynes with his family when he was just 11-years-old. Excelling in academics and displaying a knack for connecting with people, Krishan pursued higher education at a university in Leicester.
However, he soon found himself disillusioned with the traditional academic path and took a bold leap of faith, deferring his studies to embark on an exciting venture in the world of real estate.
"Before entering the world of luxury properties, I gained invaluable experience by working as a local estate agent in Milton Keynes," explains Krishan.
"This period of apprenticeship allowed me to gather insights and build up a wealth of knowledge within the real estate industry and the broader business world."
Krishan's daring and unconventional approach to selling homes is his trademark. He possesses an innate talent to view properties from unique angles, which enables him to market them in ways that others wouldn't have thought of.
Having eased transactions totalling millions of pounds across the UK, including the sale of several iconic buildings, one of his notable achievements was the sale of a property in southeast Leicestershire that once belonged to King Richard III.
Speaking with Asian Express in an exclusive interview, Krishan reveals his mantra of unwavering optimism and commitment to personal growth: "Never give up and keep striving until you get it," says Krishan.
"You can only grow if you push yourself to become the greatest version of yourself.
"While a steady salary can provide comfort, life is meant to be lived, especially when one is young.
Krishan's infectious enthusiasm and unbridled ambition have raised eyebrows and won admirers. "You can never have too much drive – with that, and enough determination, anything is possible," he says.
"As you grow older, family obligations and other responsibilities can limit the opportunities for exploration and adventure. It is therefore important to take risks while one is young."
As Krishan Mistry continues to make waves in the luxury real estate world and captures the attention of viewers on the reality series by setting his spot in New York, one thing is clear: his unconventional approach and boundless optimism are the ingredients of a success story in the making.