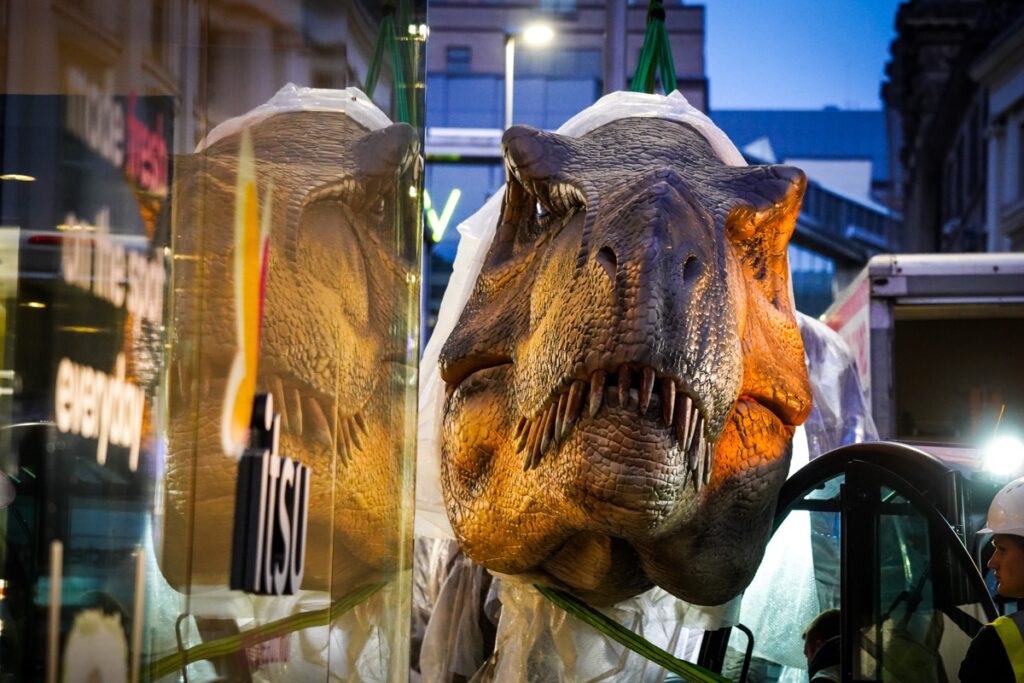 An awesome Tyrannosaurus Rex has roared its way into Trinity Leeds as a team of dedicated dino engineers worked throughout the night to assemble the spectacular super-sized predator.
The enormous T-Rex was carefully transported along Briggate and craned into its prime location underneath the atrium at Trinity Leeds.
Teams worked during the dead of night until sunrise to put together the impressive T-Rex statue, with work continuing over the coming days, ahead of the Leeds Jurassic Trail launch on Saturday 30th July.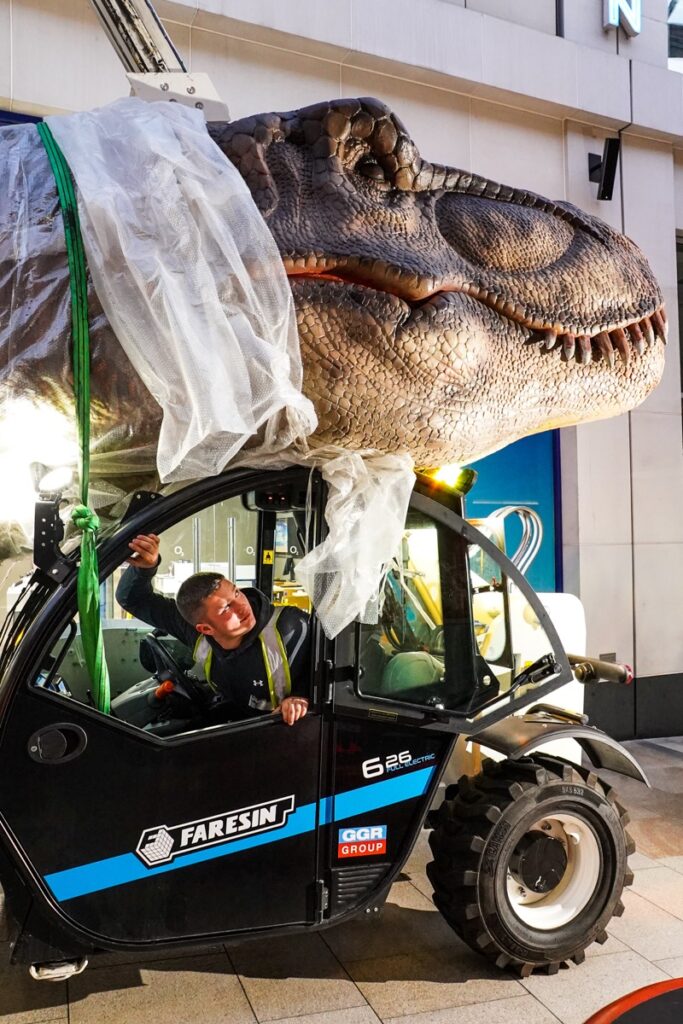 A Nasutoceratops was also carefully lifted into Trinity Kitchen overnight, where it will surprise shoppers grabbing a bite to eat over the summer.
The impressive prehistoric visitors complete the Jurassic Island at Trinity Leeds, which also features an 8-metre-high erupting volcano and eye-catching flower installation, including orchids, lilies, hibiscus and birds of paradise.
Guests are invited to snap selfies with the stunning installations – including two cracking dinosaur eggs – for the chance to win £500!
The Leeds Jurassic Trail runs from 30th July to 4th September.
For more information, visit www.trinityleeds.com or www.leedsjurassictrail.co.uk.