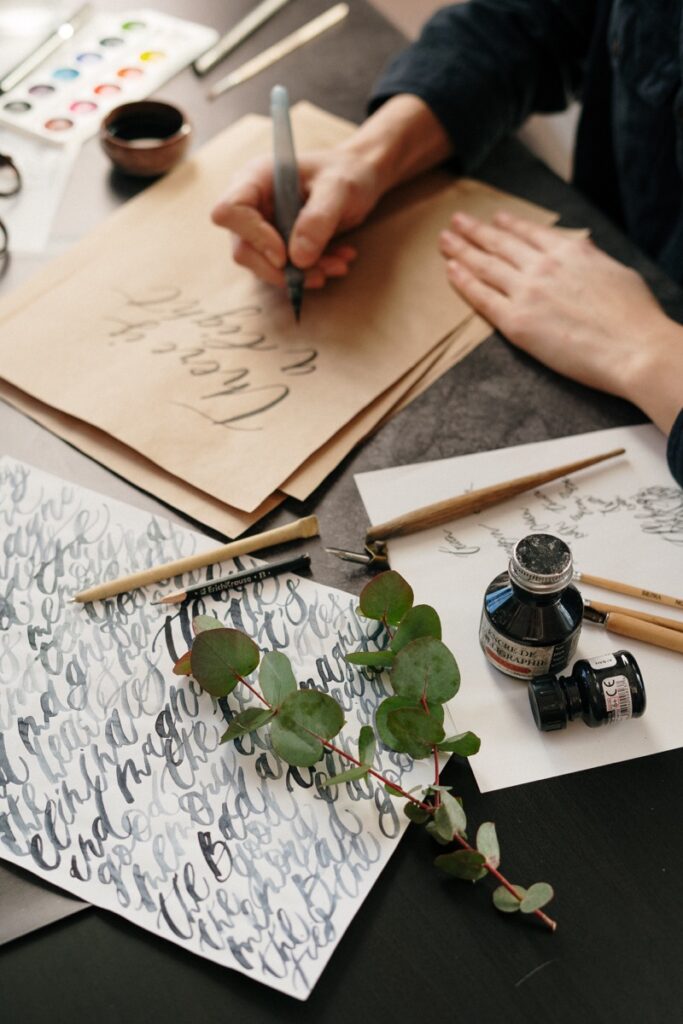 Elevate your style with these cool and useful writing tools from online gift emporium Pen Heaven.
Notoriously hard to shop for, Pen Heaven have carefully curated their finest nibs, retro designs and limited-edition pieces, to offer an array of items for those with superb taste.
From the all-black (and newly launched) Graf von Faber-Castell fountain pen to the reimagined and bestselling Parker 51 pen, along with cult favourite, the Worther Shorty, there is writing tool with your name on it… or that of someone who you'll gift to.
In addition to the first-class writing instruments, Pen Heaven also showcase an enviable selection of fine leather goods, from swanky passport covers and document holders to stylish wallets and journals.
Whatever your budget, and whatever your style, Pen Heaven have handpicked their most desirable accessories to appeal to all. Visit penheaven.co.uk to see the full range.
Graf von Faber-Castell Guilloche Black Edition Fountain Pen, £399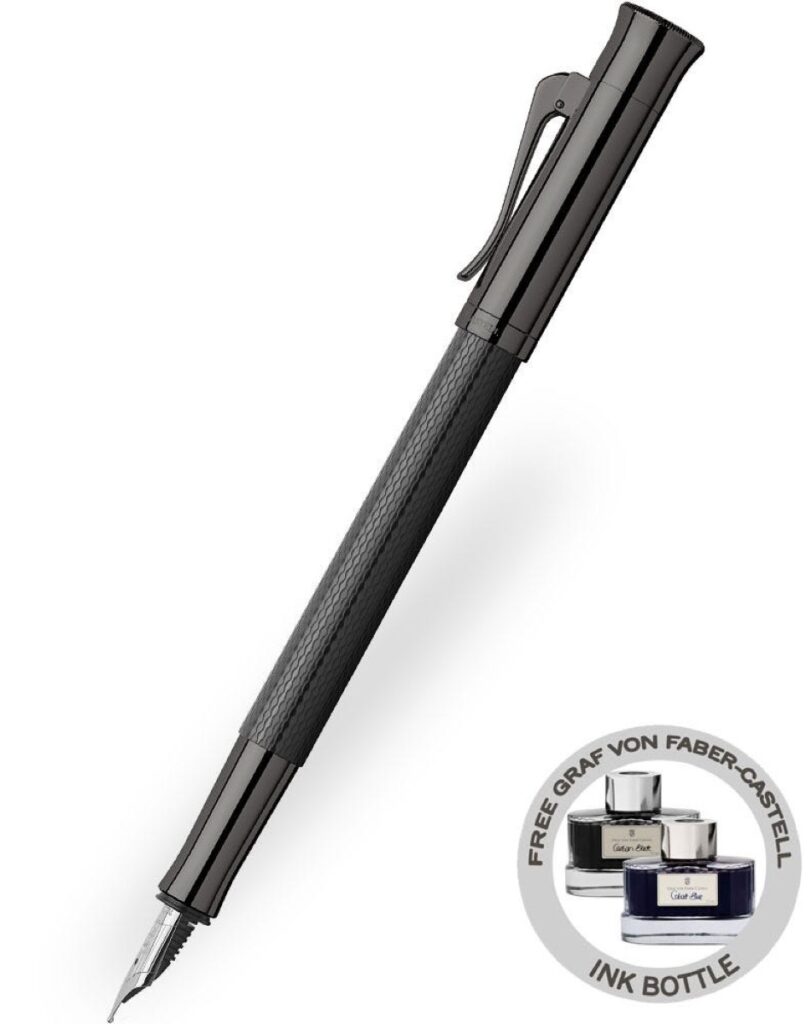 Refined and luxurious, Graf von Faber-Castell's Guilloche fountain pen is beautiful to behold. Hand-engraved by master craftsman to give the distinctive wave effect finish on the precious resin barrel, every writing instrument is unique. The Black Edition matches this striking barrel design with titanium PVD coated trim, bringing stealthy, modern aesthetics to the fore-front of this writing instruments appeal. Every detail has been thought of, with fluted cap-edge engraving, spring-loaded clip and laser etched logo, adding to the premium finish. Completed with a hand-made, ruthenium-plated 18k gold nib, this fountain will deliver a lifetime of writing enjoyment.
Cross Grabado Espanol Credit Card Holder, £14.90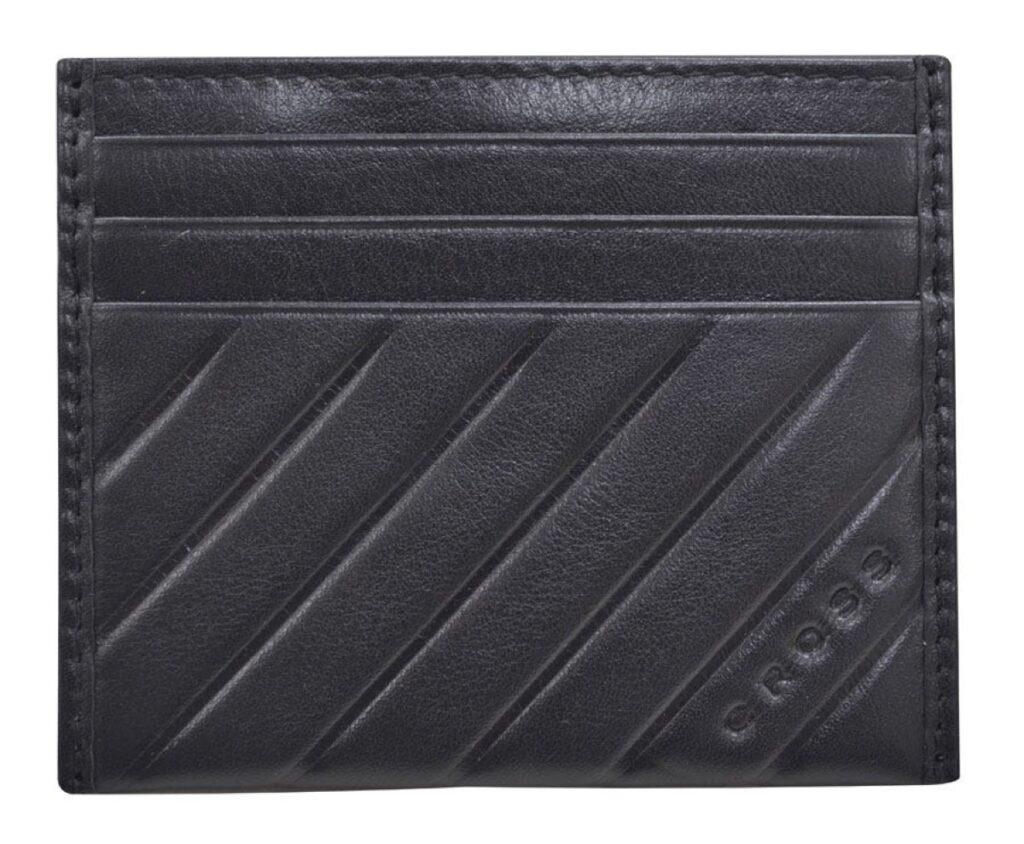 Neat and elegant, this design offers excellent value looking way more expensive than it is. Ideal for those of us who don't like a large wallet, the credit card wallet features six slots and a slip in compartment.
Hugo Boss Gear Pinstripe Black Fountain Pen, £65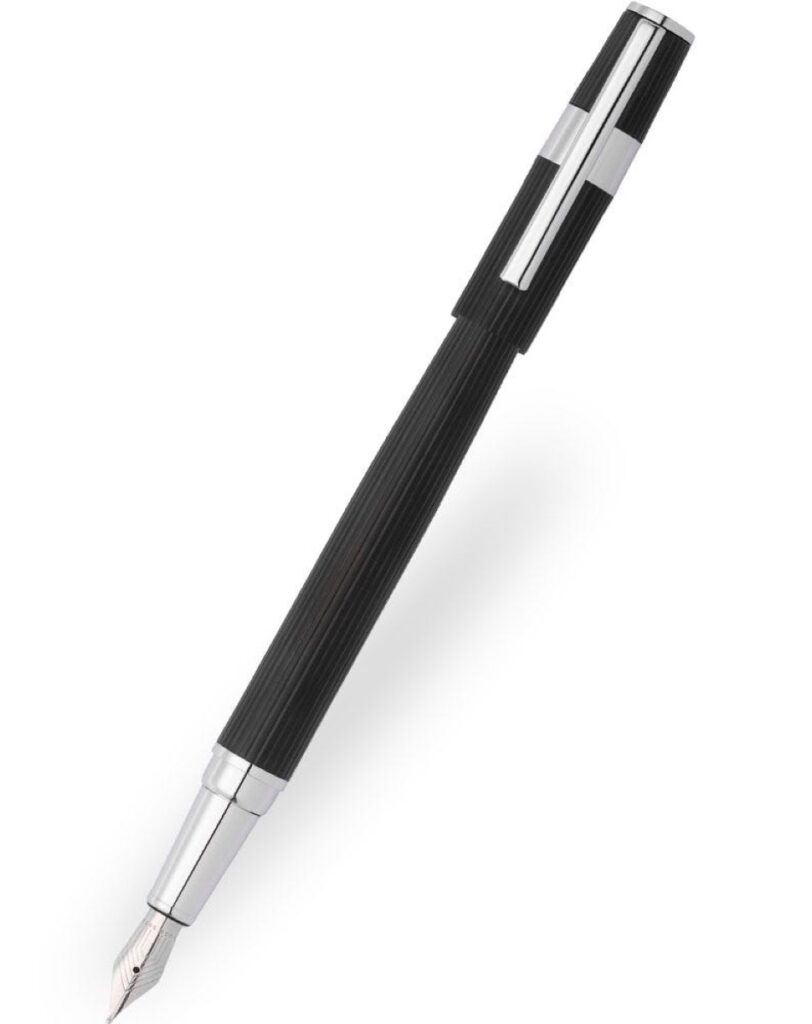 With distinguished pinstripe engraving, the Hugo Boss Gear Pinstripe has a distinctive, contemporary style. Straight lines and minimal detailing typify Hugo Boss' aesthetic, whilst the matt black lacquer and polished chrome trim provide plenty of professional appeal. Finished with the Hugo Boss logo and a premium, stainless steel nib, this fountain pen feels suave and sophisticated.
Traveler's Company Notebook Passport Size, £40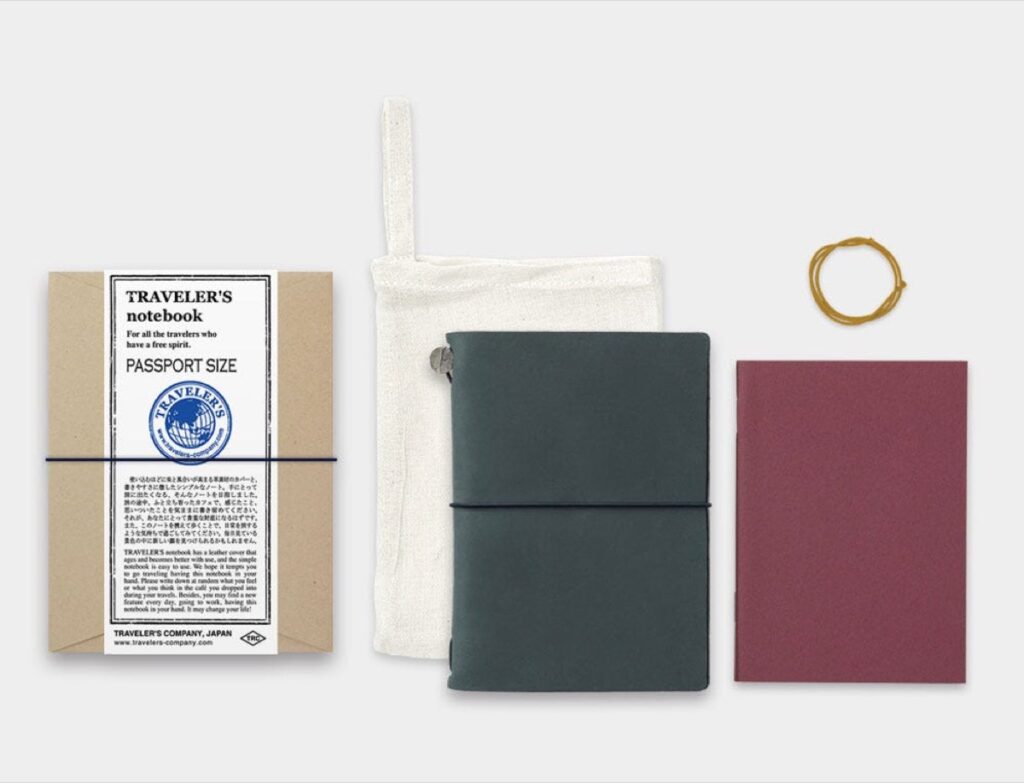 Travel in style with this soft leather design, that just gets better with age. Can also double up as a passport holder and more. a perfect on-the-go companion. Each notebook cover is manufactured by hand and kept deliberately simple with rough cut leather and elastic closure bands held together with a minimal tin clasp. The simplicity belies the creativity it enables; with a variety of inserts available, you can customise it to suit your needs; journal, wallet, passport holder, diary and more. The provided MD paper insert is suited to all writing types, resisting feathering and bleed through. Over time the leather cover will age with use becoming as unique as the contents inside; a story of your travels in its own right.
Worther Shorty Pencil, £7.25
With an international cult following, this design not only looks the part, it is sure to never go out of fashion. With its distinctive, unusual appearance, the Worther Shorty Pencil has a cult following amongst artists and craftsmen. The soft 3mm 7B lead can be used on wood, metal, paper and plastic, and the stubby, hexagonal shape is both practical to carry around and comfortable to hold.
Parker 51 Midnight Blue Fountain Pen, £70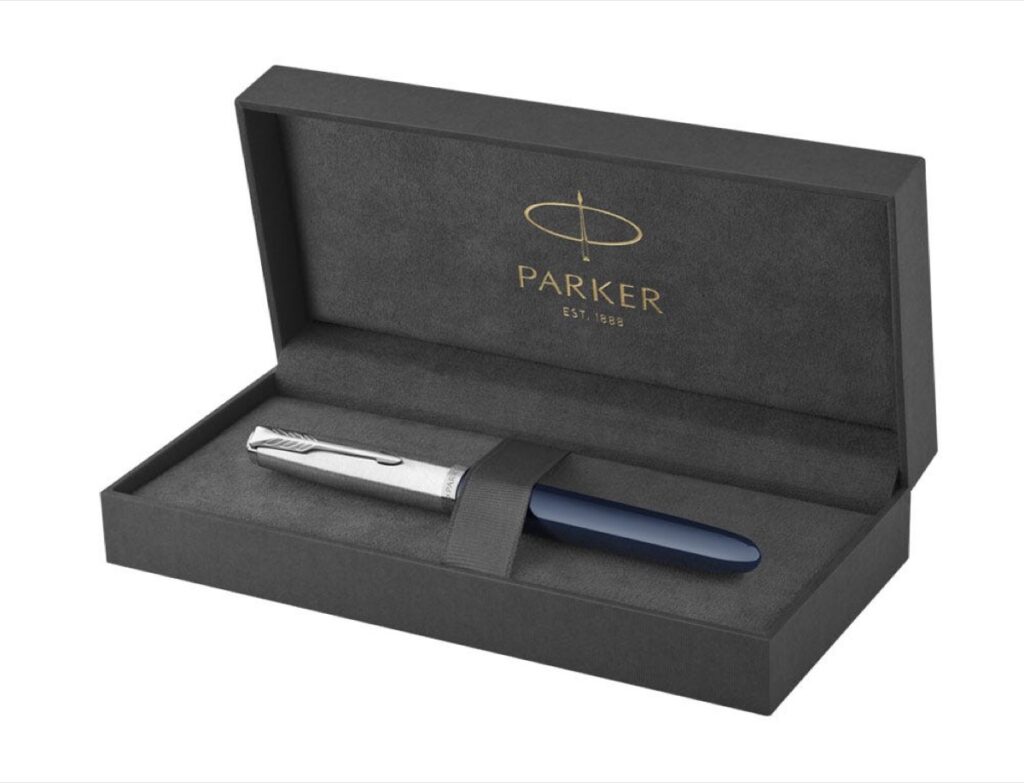 After much demand and anticipation, Parker have relaunched their most iconic range, the Parker 51. Once hailed as the "world's most wanted" pen, the Parker 51 has been given a contemporary makeover whilst retaining its original distinguishing features. Inspired by aeronautical design the sleek cigar shaped silhouette coupled with a durable resin barrel makes the 51 lightweight and nimble in the hand. The distinctive hooded nib and screw close cap help ensure that ink doesn't dry in the pen. Upgraded to a modern cartridge/converter system, the reimagined 51 meets the needs of any current writer.
Leuchtturm1917 Medium Hard Cover Notebook – Dotted, £16.50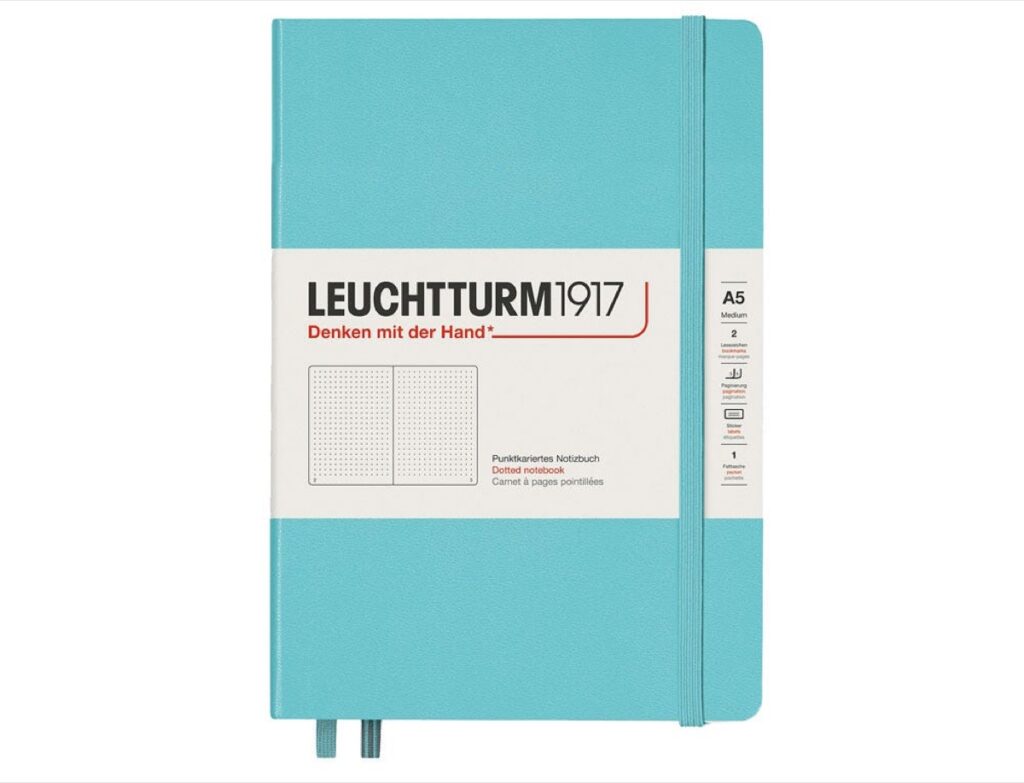 Effortless design ensures Leuchtturm1917's medium hard cover notebook is suitable for everyone and every purpose. The medium size is both spacious and perfectly portable, whilst the dotted pages are great for creative planning and designing your own personalised diary. Offered in a sturdy hard cover for protecting your notes, the expandable internal pocket and colour-matched elastic closure will keep any stray papers in tow. Two colour co-ordinated ribbons help mark those important pages for quick, easy location. The paper is 80gsm and acid-free, suitable for all pen types.
Fisher Space TrueTimber Camouflage Bullet Pen, £37.50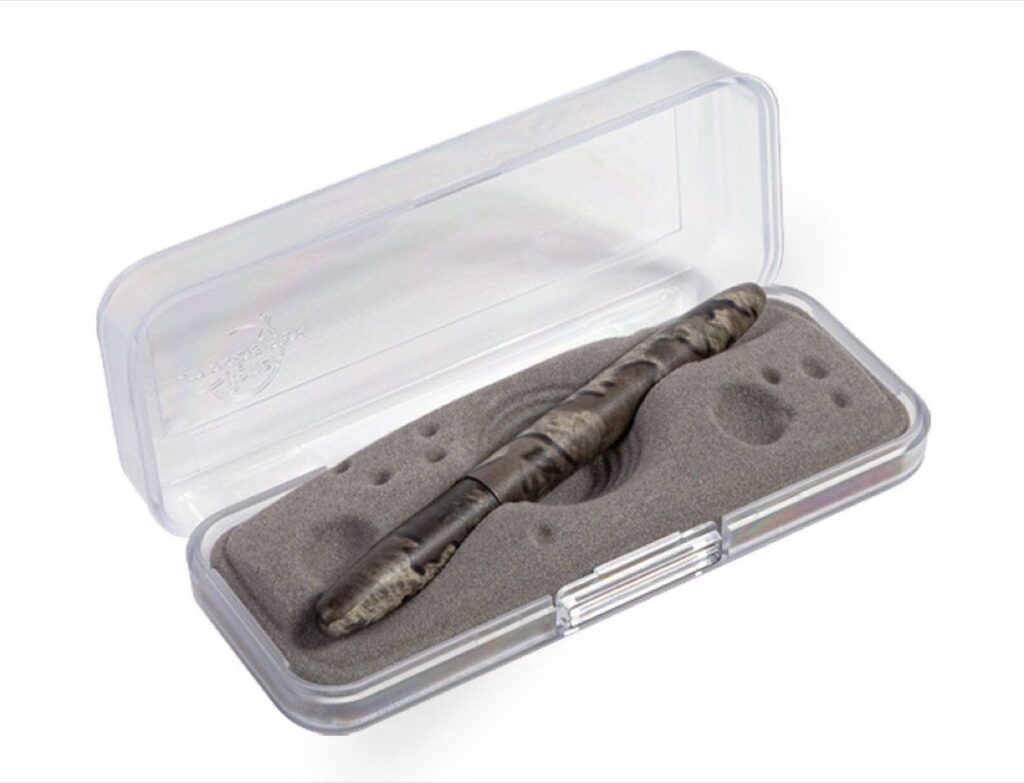 Rugged and reliable, this pen has been given a smart upgrade with its camouflage finish. An adventurer's dream it can write in extreme pressures and on almost any surface!