"We've won a couple of local Estate Agency awards over the past couple of years – something we're extremely proud of." Aijaz Riaz, Managing Director, Moorland Properties
Byline: Andrew Vaux
Whether you need to buy, sell, let, or rent, Moorland Properties guarantees maximum satisfaction, and promises to always put clients' best interests first.
At any one time, the company has hundreds of properties on its books with something for everyone – new couples wanting to move into their first house, families wanting to sell their home for something better, tenants searching for quality homes or landlords wanting to lease properties.
From face-to-face interaction to web-based property management services, Moorland Properties is committed to professionalism, diligence and productivity – three strengths which has led the company to win local Estate Agency awards.
The company is led by Managing Director Aijaz Riaz who has been letting and selling properties in Leeds for 15 years and is extremely passionate about the quality of customer care the company delivers.
Aijaz is backed up by a team of professionals in their field – Investments Manager Mohammed Tanveer, Property Inspections Manager Evelina Trzcinska, Office Manager Madalina Hizan and Receptionist Ana Avram.
Like many businesses, Moorland Properties has found the last couple of years extremely challenging due to the Covid-19 pandemic which meant a reliance on photos, videos and descriptions to convey the merits of a property.
But now Aijaz and his team are looking ahead to the future with confidence.
Aijaz said: "There's no doubt that things are picking up and there's a renewed buoyancy and confidence in the market. We've returned to pre-Covid business levels.
"Looking to the future, we welcome the fact that the lettings industry is becoming more regulated, and are excited embracing these changes, as well as the Government's new 'levelling up' recommendations for the rental market."
Aijaz was able to use the knowledge, experience and business contacts of his father – who had sold bakery products in the area for 40 years – to launch Moorland Properties in 2011.
Since then, he's not lost sight of his local roots, and the community support he received.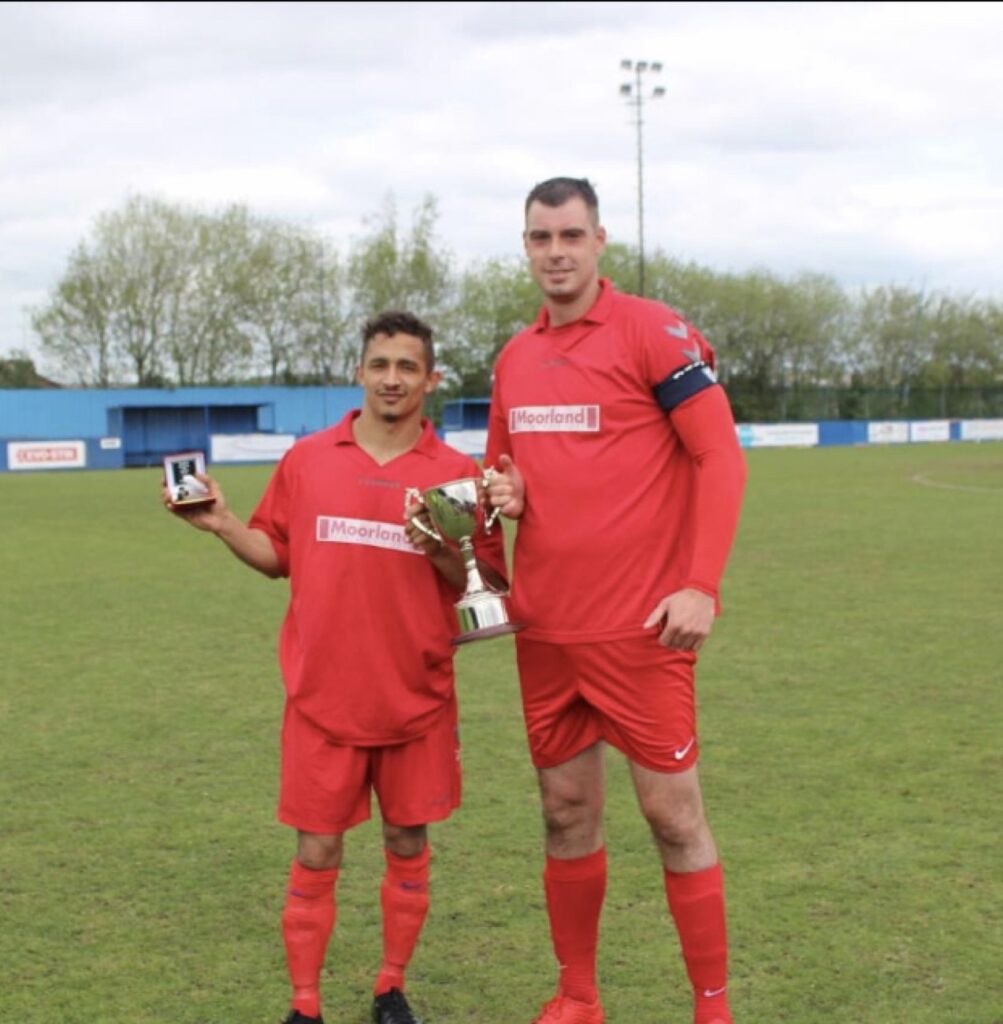 Moorland Properties has always supported local charities, and currently sponsors local football team Chapeltown FC.
More information about Moorland Properties can be found at moorlandproperties.co.uk; Tel: 0113 318 5485 Email: info@moorlandpropertyservices.com