People of South Asian ethnicity may be at a higher risk of type 2 diabetes due to a range of factors, including environmental factors such as diet, lifestyle and genetics1
Disclaimer: This advertorial has been initiated, developed and funded by Novo Nordisk as part of its Make Type 2 Diabetes Different campaign. Novo Nordisk supported Arvind with writing the article. The opinions expressed are Arvind's own and are not medical advice. Everyone who has type 2 diabetes is different, and Arvind's story may not be representative of the experiences of everyone who lives with the condition. Always consult your healthcare professional before changing your diet, exercise, or management of your type 2 diabetes.
Arvind, 64, a retired manufacturing professional who lives with his wife and family in Leicester explains how he's found a daily routine that helps keeps his diabetes under control.
Read my diary entry to find out how living a balanced lifestyle now means I can manage my type 2 diabetes and still enjoy special occasions with my family.
Food always plays a huge role during celebrations, and when I was first diagnosed with type 2 diabetes over 10 years ago, I thought I would have to miss out on this.
Now I know that 'balance' is a key part of staying healthy and happy, so I can enjoy special occasions like my nephew's wedding day without the guilt.
Arvind's Diabetes Diary
Morning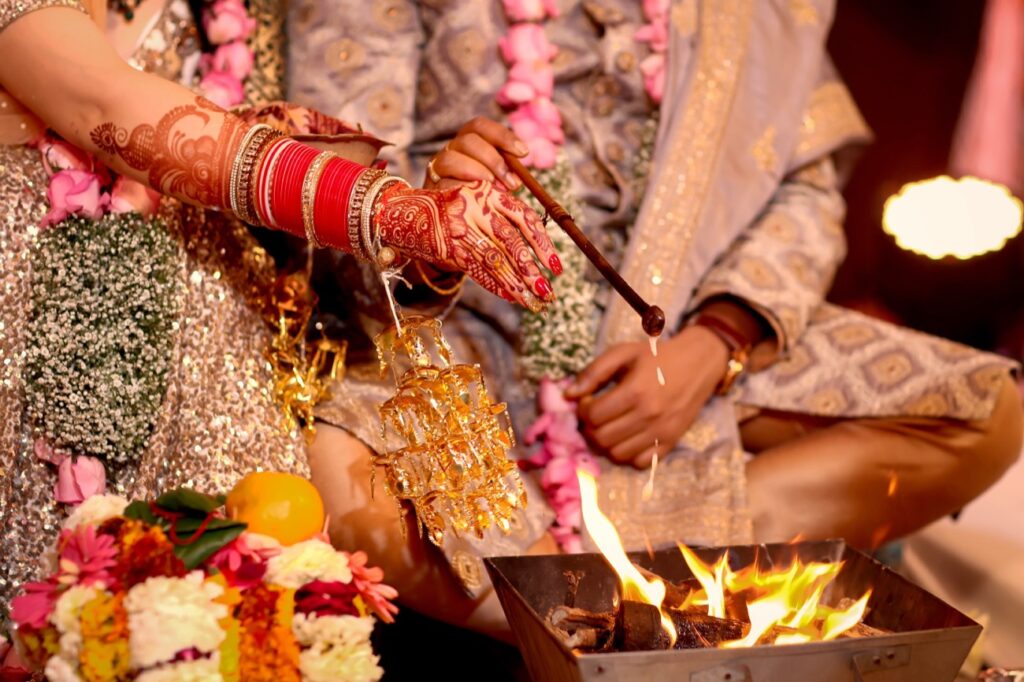 I woke up earlier than usual, excited for my nephew's wedding! I'm really close with my family and have leant on them for support since I was diagnosed with type 2 diabetes, so I couldn't wait to celebrate this happy occasion with them.
A couple of years ago, I would have felt differently about attending a big celebration that's centred around food.
Not only would I have felt guilty about eating something 'wrong', like carbohydrates and sweets, I would also have felt anxious. Anxious about explaining my diabetes to someone who might have questioned why I said 'no' to an extra slice of wedding cake, or didn't finish my plate of Dal Bhat.
In the past, I approached big celebrations in one of two ways. I would either over-indulge and fail to plan in advance to get myself back on track, or I would completely restrict myself and feel isolated. Both of these approaches left me feeling disheartened and didn't do my diabetes or mental health any good.
Now, I know that balance is key and diabetes doesn't mean you have to restrict yourself all the time. I can still enjoy the food I love, as long as I get back to my normal routine afterwards. After indulging, it can sometimes take quite a lot of motivation to get back on track – so I spent this morning making a realistic plan to eat well and exercise next week. I don't like to feel panicked or out of control, so planning in advance helps me to relax.
Afternoon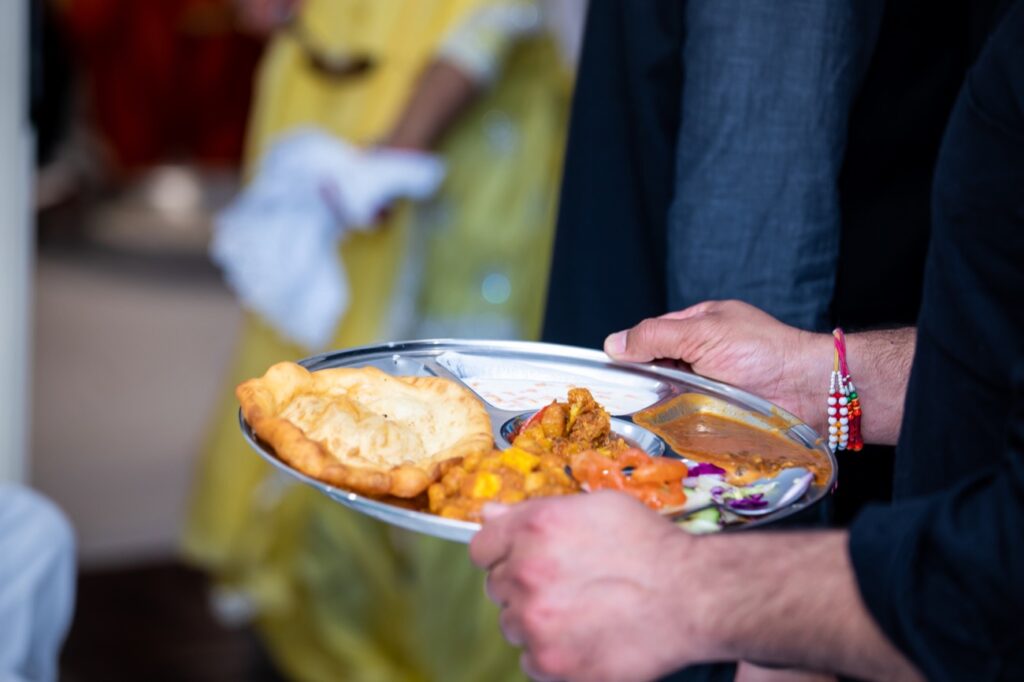 The wedding was filled with love, laughter and lots of delicious food. Food is one of the most important parts of an Indian wedding, so I enjoyed treating myself to dishes and sweets I wouldn't normally have.
We snacked on street-food dishes like Kachori, and Aloo Tikki, and indulged in rich curries like Dal Makhana, Butter Chicken, and Mutton Biryani. This was a real treat as I'd normally swap the meat in our curries for vegetables. Day-do-day, I would also avoid eating breads like chapati or roti with rice, but I treated myself to a small portion of each on this special day.
I have a sweet tooth, so dessert is always my favourite part of any celebratory meal, especially as I'd normally avoid eating sweets because of my diabetes.
Today, I treated myself to some Jalebi (my favourite), Burfi and one small slice of wedding cake. When my friend asked me if I'd like another slice, I felt confident in politely declining, explaining that I have to keep an eye on my diabetes.
Since becoming more confident in myself, I've always made those I'm closest to aware of my diabetes and goals, because with their support and understanding I'm more likely to achieve them!
Evening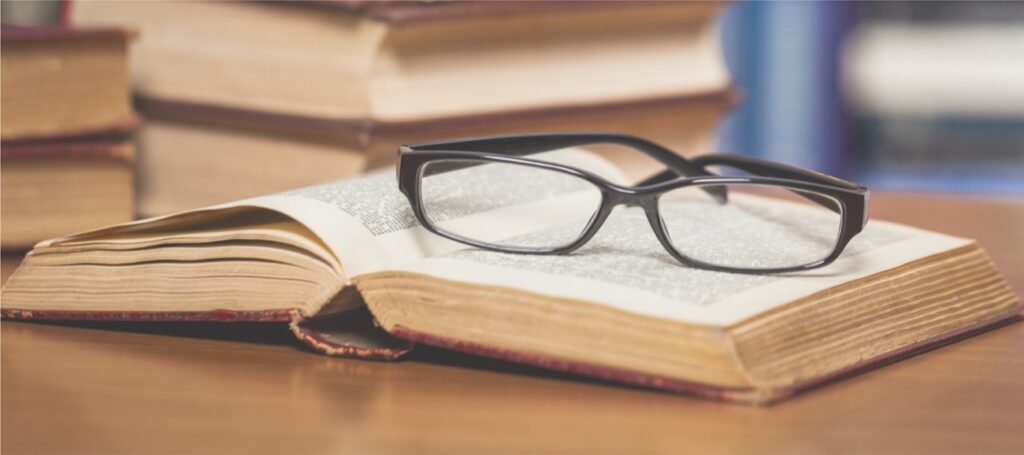 As the wedding came to a close, I was left feeling very full, physically and emotionally, after a day of delicious food and celebrations! It was an amazing day, and I'm comforted by the fact that I was able to enjoy it with my family and friends, without worrying about my health or restricting myself too much. I know that it's still important to remember that each person living with type 2 diabetes is different so I always make sure to follow the advice of my doctor.
Since getting my diabetes under control, I've also had more energy, which meant I could spend some time on the dancefloor with my wife and children! My family are a huge motivation for me when it comes to managing my diabetes, as I want to be fit and healthy to support them.
Planning for next week, I'm looking forward to eating well and exercising every day – whether that's going to my walking cricket club or taking my dog Oscar for a walk.
I've set myself the realistic goal of cutting out chapatis for the week and replacing large portions of rice with more veg and lentils and chickpeas.
I'll also weigh myself and check my blood sugar every day. Doing this takes willpower and a positive mind-set, but once I achieve my goals, I feel even more motivated to keep going!
Inspired by Arvind's story? For more information about how you can make small changes to help manage your type 2 diabetes, including a guide to setting goals that are realistic for you, and videos translated to Bengali and Punjabi, visit: https://www.novonordisk.co.uk/disease-areas/MakeT2Ddifferentforyou/SouthAsianGoals
1 Source: English S, Tippu Z, Chan T et al. Type 2 diabetes prevalence among people of South Asian ethnicity in the UK. Diabetes & Primary Care. 2016;18:28–32
Document number: UK21DI00298. Date of preparation: January 2022.