A 22-year-old British Asian freelance painter, artist and illustrator is showcasing her artwork at the multi-award winning Laura I. Gallery CIC.
'The Art of Adornment' by Daya, is a virtual exhibition, which runs until 30th May. The event aims to be an early celebration of South Asian cultural heritage month which is celebrated in July.
Daya, from the West Midlands, has a passion of interconnecting modern fashion with historical cultural traditions through a series of paintings. She's collaborated with Manisha Solanki, a dancer, choreographer and teacher with over 30 years of experience, to create unique animations that enhance each painting's visual story.
Indian adornment is a creative form of art that visually expresses social identity.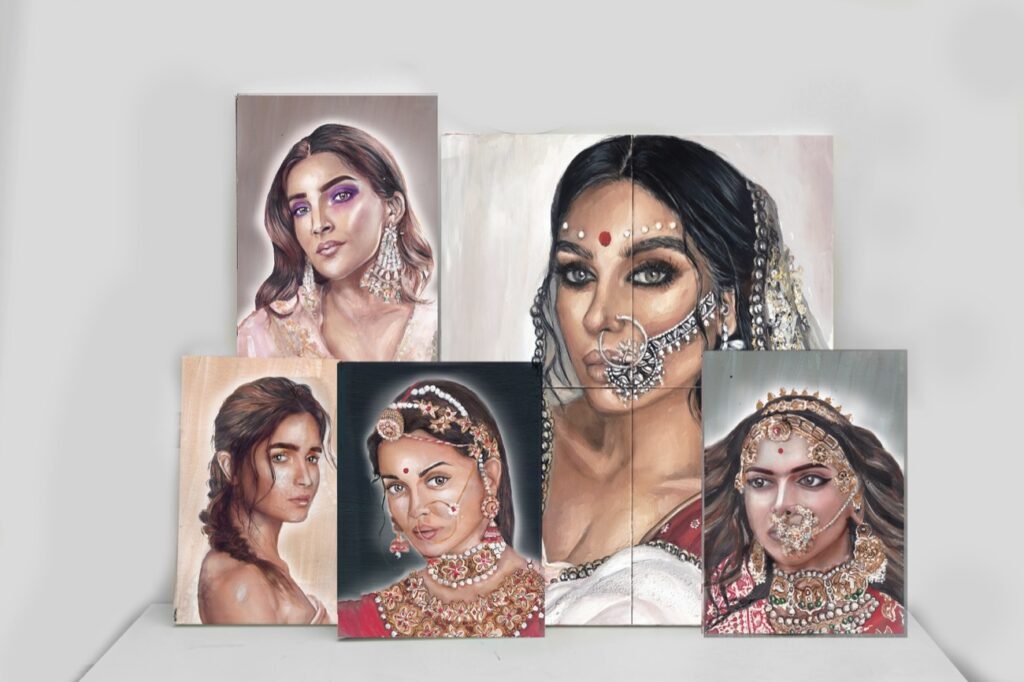 The artist has documented this through a series of portraiture and figurative paintings of Indian women signifying the cultural and historical meaning behind wearing traditional accessories.
Daya presents Indian adornment in a way that it is more than just attire to enhance the beauty of the wearer but has much more to do with cultural identity, creativity, spirituality, health, belonging and expression.
"This is an exploration of my South Asian cultural heritage and identity through portraiture, fashion illustrations, animations and painting on different textiles and materials," explains Daya.
"Being brought up in the UK, the feeling of displacement made me distant from my ethnic culture at a time. With a diaspora background, there is always a struggle of identity and belonging which is why representation and inclusivity are so important.
"My creative practice not only expresses my personal connection with culture but also the value to previous generations before and alongside me."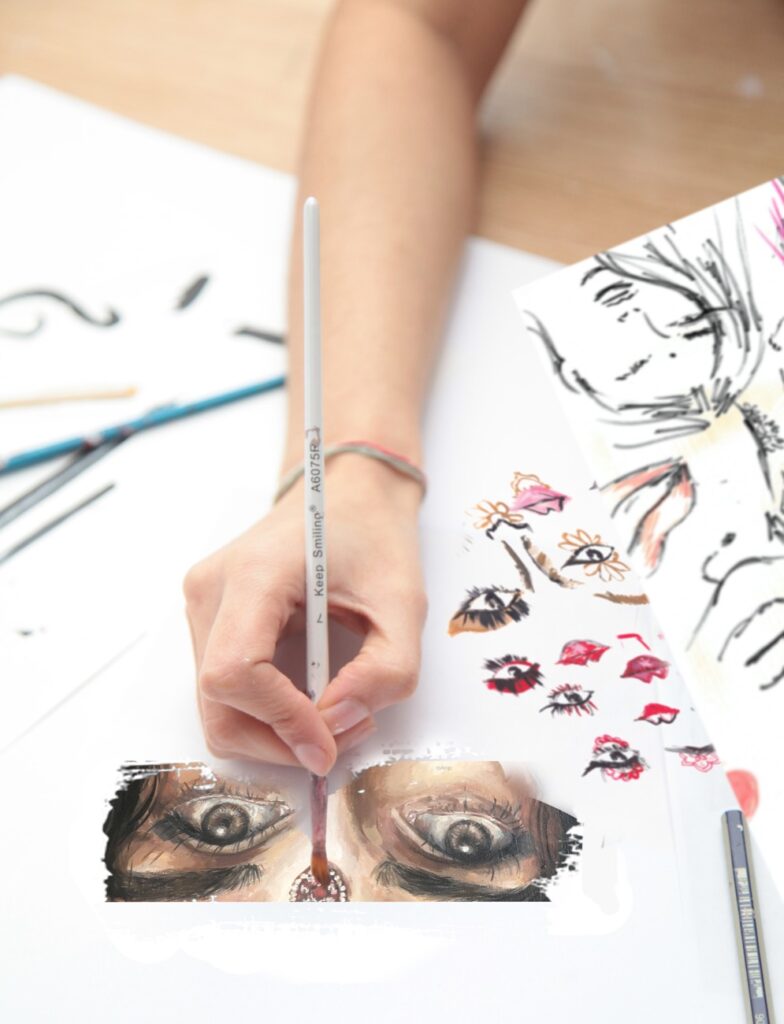 Daya has focused on portraying strong women who's adornment empowers them and intensifies their energy. This is translated through strong use of colour, pattern and textures.
The artist aims to redefine South Asian art and create art with social impact. This collaboration of two art forms, dance and painting, aims to portray the value of traditional culture to modern audiences.
"Film, music, dance and fashion were the ways that I accessed that part of my cultural identity. These became the lens through which I visually express South Asian culture and led me to explore the culture in more depth.
"My practice has become a learning experience with the purpose of visually communicating the significance of traditions, preserving knowledge, history, conveying social and cultural issues."
Find out more by visiting: https://www.lauraiartgallery.com