"This is a wake-up call for custodians of the game"
One of Liverpool FC's prominent and highly influential personalities, and Football Association National Game Board member, Abu Nasir, has rejected the plans for a proposed European Super League claiming it betrays the values of not only Liverpool FC, but football as a whole.
Nasir was part of the original Liverpool FC Official Supporters Committee and fans representative on the Board and advised the leadership team and owners, playing a key role in reshaping the club after the acquisition of Liverpool FC by Fenway Sports Group.
Nasir claims that the proposals could the kill the game we all love so much, and that it only serves the purpose of the elite who have no real interest of supporters and those who matter.
"This was a very ill and absent-minded plan without any consultation or regard for not only supporters, but every individual and stakeholder connected to the game.
"I appreciate the need to ensure the long-term sustainability of the game through attracting significant investment, but this proposal only serves the elite and based only on greed.
"There is a fine line between balancing business and football, which is a working class sport loved by millions.
"I have been concerned about the direction football is heading during the past two decades.
"I feel the game is moving towards serving the purpose of the privileged in so many aspects, from grassroots right through to the professional game and becoming unaffordable in terms of participation but also attending matches".
Nasir is a respected football executive who works closely with billionaire football investors and is a lifelong Liverpool fan who has followed the Reds through thick and thin since the age of seven and follows the club home and away and in Europe.
He was involved in a fans takeover over the club back in 2009 after the previous Liverpool owners nearly bankrupted the club.
Talking about Liverpool's American owner John W Henry – a Vice President of the proposed European Super League, Nasir says: "John W Henry is an astute businessman and I, have learnt a lot from FSG (LFC owners), which inspired me to set up my own football business.
"I am certain he will take into account the views of fans and everyone who is against these proposals."
However, he also stated the likes of UEFA, FIFA and the Premier League also need to take a long and hard look at themselves, as they have not entirely served the game in relation to the best interests of supporters and the wider football community.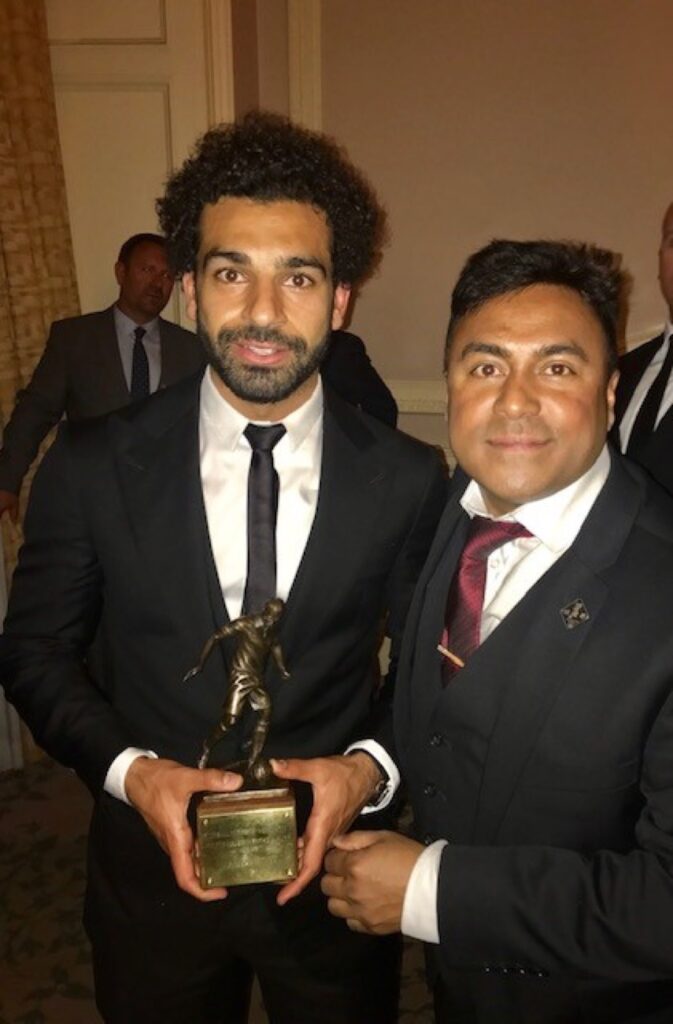 "There is a lot of work to be done, particularly around tackling racism and discrimination, and ensuring diversity within the game from grassroots right through the boardroom.
"I hope this is a wake-up call for the powers within the game to take a long hard look at themselves and ensure a level playing field and fair distribution of income.
"There has been significant progress in addressing these concerns and I am confident the powers within the game will make the positive changes planned.
Nasir who was an applicant for the vacant FA Chair position, with an announcement to be made very soon, claims the game needs real football people in the board rooms and not just business expertise and should serve the diverse football family.
About Abu Nasir
Abu Nasir has been involved in football and sports since the age of seven as a player, then went on to becoming a coach, and is now a sports business executive at both grassroots and professional level.
He has a strong background of leading, managing and developing high profile multi-agency programmes in the sports industry, and in the public and private sectors, as well as managing his own businesses which includes a global sports management consultancy. He is the Founder Chairman of Luton Sporting Club which has been successfully operating since 1995.
He has managed business turnover of £800m to date and successfully delivered projects and programmes circa £1bn.
His career highlights include roles with Liverpool FC, the Premier League and Government and as a political advisor and is involved in commercial deals in professional football.
Nasir is also a FIFA licensed football intermediary. He currently advises and manages investment partnerships for several international investors. He also hosts a sports show on TV One which is broadcast to over 68 countries within the Sky TV platform. He also spends significant time on charitable causes and fundraising to tackle global poverty.