Restaurants, cafes and pubs in England will be given a curfew as part of measures to try to halt the spread of Covid-19.
The new measures, which come into effect from Thursday 24th September, mean that all restaurants, cafes, pubs, bars and other hospitality venues in England must close by 22:00 BST.
They will be restricted by law to table service only, except for takeaways. Table bookings of more than six are not allowed and groups can't mingle.
Businesses are legally required to take customers' contact details so they can be traced if there is an outbreak. They can be fined up to £10,000 if they take reservations of more than six, do not enforce social distancing, or do not take customers' contact details.
Staff in hospitality venues must now wear masks, as must customers when not seated at their table to eat or drink. The penalty for not wearing one, or breaking the "rule of six" has doubled to £200 for a first offence.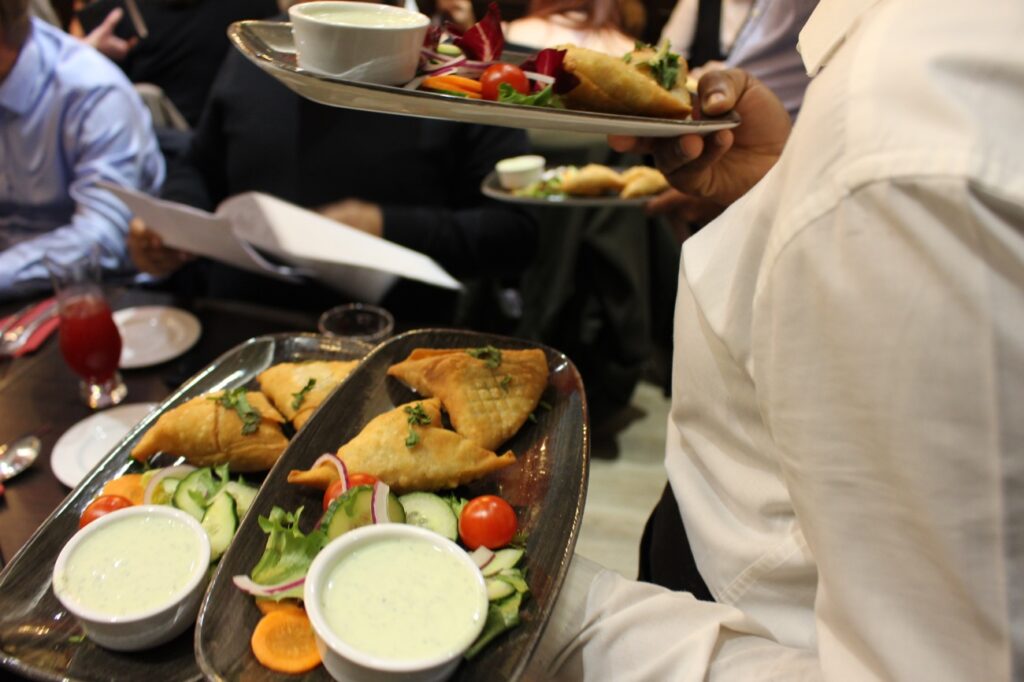 Social distancing across the UK is officially 2m – but in England people can be "1m plus" if they, for instance, wear a face covering or don't sit face-to-face.
Pubs, restaurants and cafes can keep individual groups closer than 2m if they take certain steps to keep customers safe.
Areas under "local lockdown" due to high coronavirus rates have different rules.
Why do I have to provide contact details?
UK pub and hospitality bodies have published guidance for bars and restaurants on how to operate contact tracing.
If a customer tests positive, will the restaurant or pub have to close?
Possibly, but not necessarily.
Official government advice says an NHS Test and Trace call does not always mean a pub or restaurant must close.
It depends on the circumstances and when the infected person visited.
NHS Test and Trace could ask staff to:
Contact details only need to be taken from one person in a group
The details must be kept for 21 days
Customers only need to give their name and phone number. Owners should when they arrive and how long they stay
Data can be taken in any way – paper, online or during a phone booking
If you are contacted personally by NHS Test and Trace, you should follow the advice and be prepared to self-isolate for a fortnight.
Guidance has been issued in England, Scotland, Wales and Northern Ireland on measures that pubs and restaurants must take to keep customers and staff safe. They include:
The option of ordering food on apps
Staff should wash their hands before handling plates and cutlery
Music should be kept at a low volume to avoid people needing to shout, which increases the risk of transmission
Pub-goers will be encouraged to book tables in advance
Live gigs will be allowed, but should be outside where possible
Controlled access to toilets