COVID-19 is the singular topic that's dominating everyone's lives and thoughts worldwide. Each passing day new information is revealed, as more questions arise.
There seems to be great confusion over whether face masks are effective is because people are focusing on whether it protects only the wearer.
Prime Minister Boris Johnson has said face coverings worn by the general public "will be useful" as the UK comes out of the current lockdown.
But largely, the conflicting messages being received from the government and scientists has left the public at large confused on whether or not face masks help with the spread of Covid-19.
Coronavirus is spread by droplets that can spray into the air when those infected talk, cough and sneeze. These can enter the body through the eyes, nose and mouth, either directly or after touching a contaminated object.
The Scottish government has already recommended that people cover their faces while in enclosed public spaces such as shops or public transport. Their updated guidance suggests people use cloth coverings, such as a scarf, rather than "medical grade face masks".
London mayor Sadiq Khan suggested some days ago, that face masks should be compulsory to wear on public transport in the capital. On 17 April Mr Khan they would offer "additional protection" on top of social distancing and regular hand washing.
He reiterated the World Health Organisation's findings that the masks don't necessarily stop healthy people from catching Covid-19 but do stop people who are pre-symptomatic or asymptomatic from spreading the virus further.
Surgical masks were first introduced into hospitals in the late 1700s but they did not make the transition into public use until the Spanish flu outbreak in 1919. The masks are designed for use in a clinical setting, such as a hospital ward or theatre, where they are primarily meant for preventing visible sprays or splashes of fluid.
What does WHO say?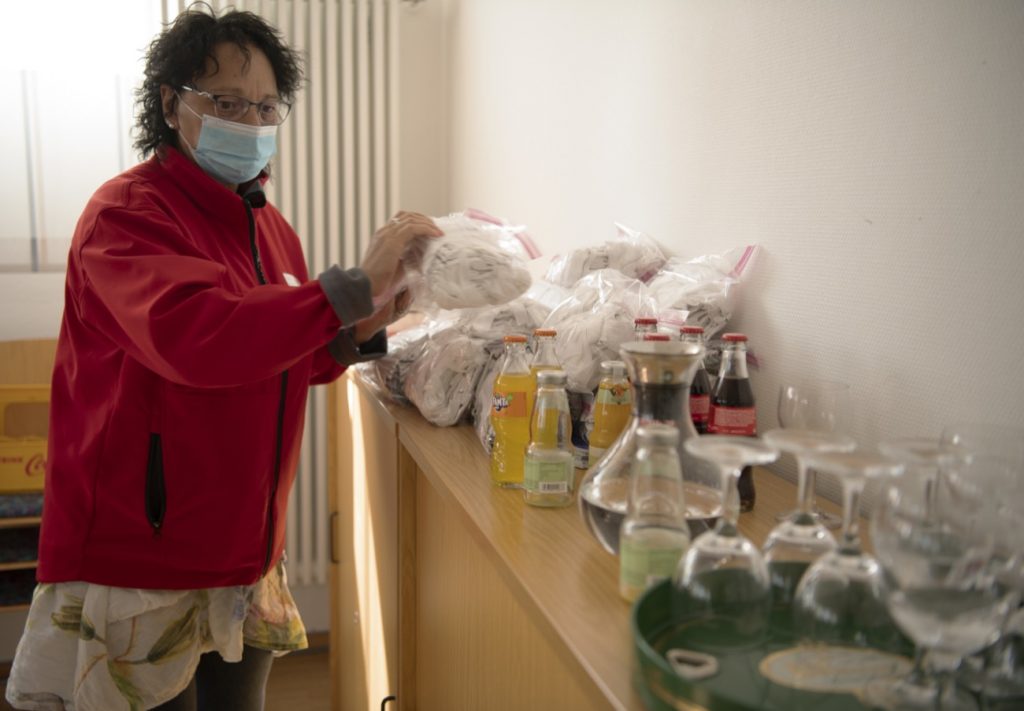 The World Health Organisation (WHO) currently says only two groups of people should wear protective masks: those who are sick and showing symptoms and those caring for people suspected to have coronavirus
WHO said there was no evidence to suggest wearing a face mask outside prevents healthy people from picking up Covid-19.
The organisation had reviewed evidence from Hong Kong that suggested widespread use of face masks may have reduced the spread.
In February Dr Jake Dunning, head of emerging infections and zoonoses [infectious disease caused by a pathogen and is spread between humans and animals] at Public Health England, said that there is "very little evidence of a widespread benefit" in members of the public wearing masks.
Dr Dunning explains there are a number of reasons why they aren't effective. "Face masks must be worn correctly, changed frequently, removed properly, disposed of safely and used in combination with good universal hygiene behaviour in order for them to be effective."
And most of the paper options being worn do not have a respirator to filter out infectious air particles.
If they are not worn properly and are loose fitting it means that bacteria can easily access the nose and mouth. Experts have also warned coronavirus could enter the body through the eyes.
What other research is there on face masks?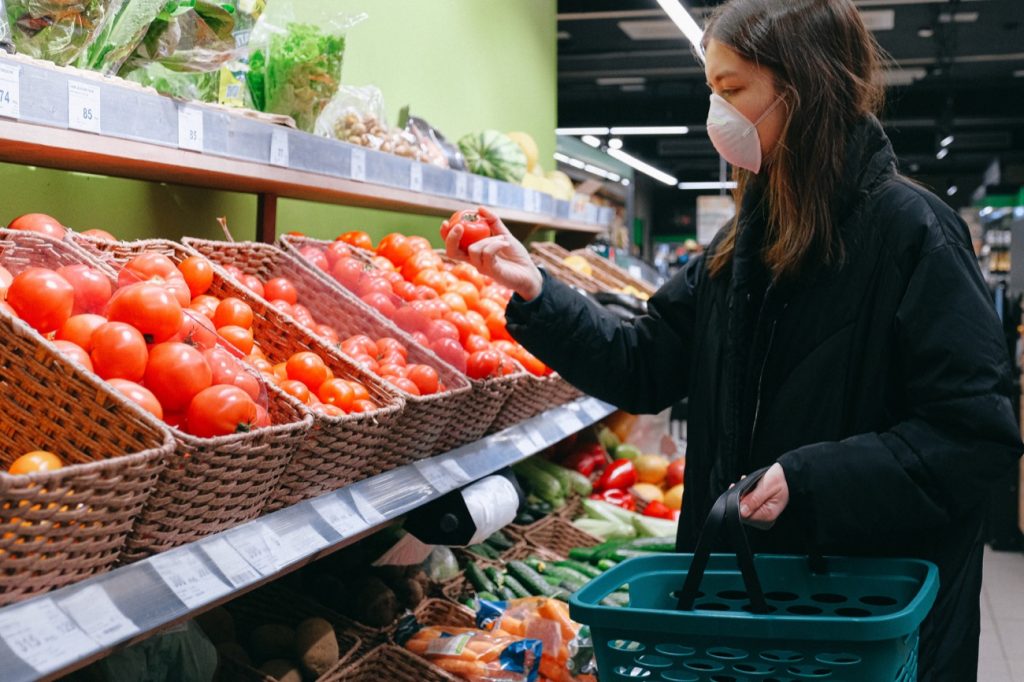 Other public health bodies have also reiterated the message from PHE, with Public Health Wales and the US National Centre for Immunisation and Respiratory Diseases confirming there is insufficient evidence to suggest members of the public should be wearing masks in a bid to protect themselves.
Jimmy Whitworth, professor of international public health at the London School of Hygiene and Tropical Medicine, said face masks are more beneficial if you have a virus and don't want to pass it on than to prevent catching anything. This corroborates the most recent findings by the WHO.
A 2014 study conducted after the Sars outbreak, where masks were also widely worn in Asia, showed inconclusive results on their effectiveness. "Inconsistent results were found in the systematic review evaluating studies on respiratory protection," states the report.
So does it or doesn't it?
Wearing a face mask does not guarantee protection from coronavirus, as viruses can also enter the body through eyes.
But the masks are good at capturing droplets, which is considered one of the most common ways of getting infected with the coronavirus.
Some studies have estimated close to five times better protection than no barrier at all.
When in a public space, you should wear a mask if you are sneezing and coughing.
It is important to note that face masks are effective only when used along with regular hand-cleaning with soap and water or alcohol-based hand rub.
Different types of face masks
N95 masks or similar FFP3 respirators: These disposable masks are fitted tightly to the face, with a metal bridge over the nose and bands that stretch around the head. They block 95% of particles of 0.3 microns or larger — but they're not for most of us. These are the masks you see medical professionals wearing, often under their clear plastic face shields.
Medical or surgical masks: Also used by medical personnel but now being used by the general public, too, these disposable masks filter about 60% to 80% of particles. They consist of a rectangular, paper-like covering held across the face with stretchy loops over the ears, and are fluid resistant and protects the wearer from large droplets.
Cloth masks: These can range from snug, double-layered, tightly-woven cloth masks with elastic ear loops (the best) to a bandana draped across your face (not as good). There's lots of advice online about making your own face mask. The US Centers for Disease Control and Prevention, which has a tutorial on how to make your own mask.