The mood of Bradford was positively invigorated during Will and Kate's royal visit to one of the UK's most diverse and unique cities.
Greeted by hundreds of loud, cheering well-wishers, William and Kate emerged from their Range Rover to a rapturous welcome on Centenary Square in Bradford on Wednesday 15th January.
---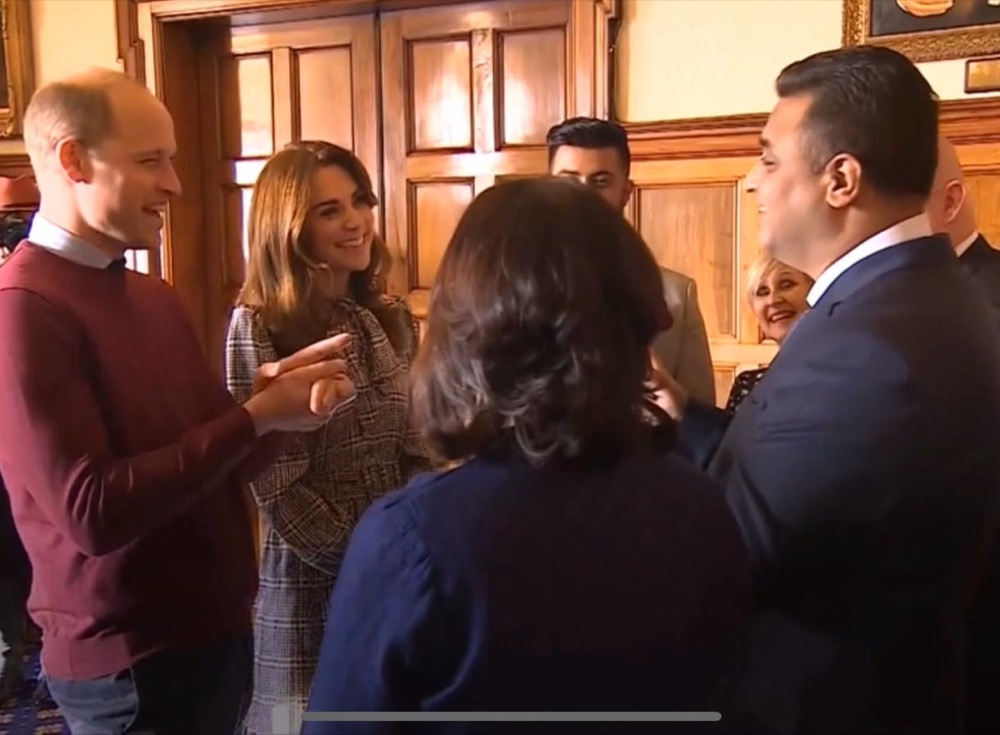 At their first stop at City Hall, they spoke with young people about life in Bradford. They also were given some insight of the commercial value of the city by local employers, such as Younis Choudhry – CEO of Regal Foods.
Exiting City Hall, the relaxed royal couple greeted many from the crowds. Often stopping to speak with young children, they were told by one young boy that he was celebrating his birthday. Prince William, in a jovial tone, said that had he known he would have brought a present along for him.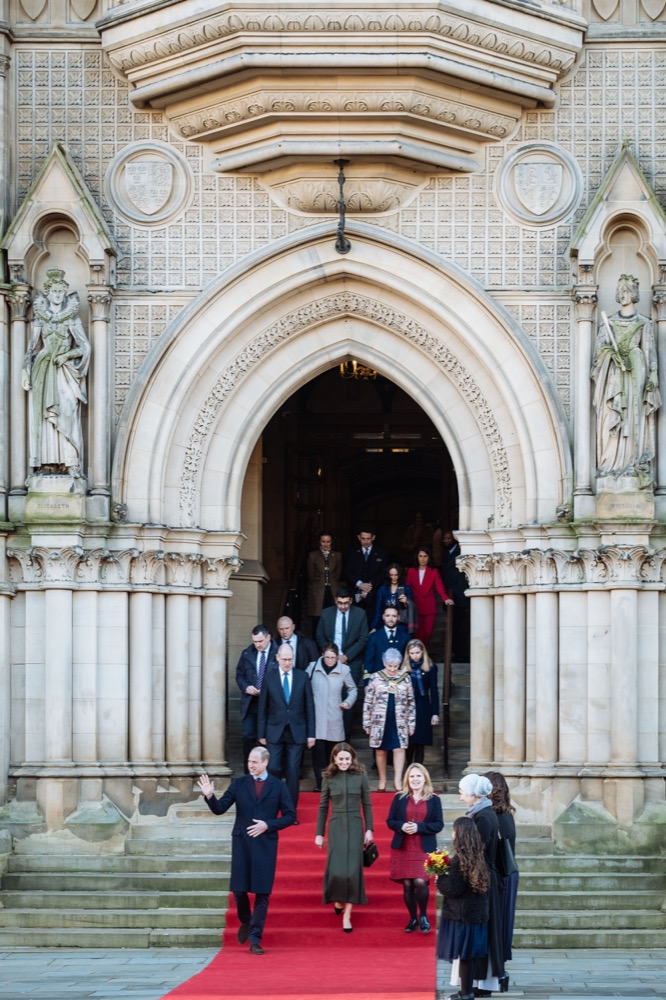 Next, they visited MyLahore's flagship site, where they were received by CEO Asghar Ali and Managing Director Shakoor Ahmed.
Their Royal Highnesses visited the restaurant's kitchen where they met students from Bradford College who are on a kitchen apprenticeship scheme at MyLahore.
They next joined in making kulfi milkshakes and mango milkshakes before sitting down to meet representatives from the UK Women's Muslim Council. They heard about those who have benefitted from the Council's Curry Circle.
The Curry Circle, which is sponsored by MyLahore, is an initiative that provides a hot two-course meal for people who are homeless or struggling to feed themselves.
Before leaving, they tucked into a private, freshly cooked mixed grill with chicken and vegetables, amongst other delicious items at the restaurant.
The third and final leg of the royal visit was at the Khidmat Centre in Spencer Road – right in the heart of Bradford's South Asian community.
Hundreds had turned out to warmly welcome the royal couple to the throbbing and infectious beat of dhol players.
Joining the crowd were beaming, cheering and enthusiastic children from Farnham and Horton Grange Primary schools and the Co-op Academy Delius.
Will and Kate, again happily obliged to the enthusiastic crowd, shaking hands, greeting people and even stopping for some selfies as they made their way inside the building.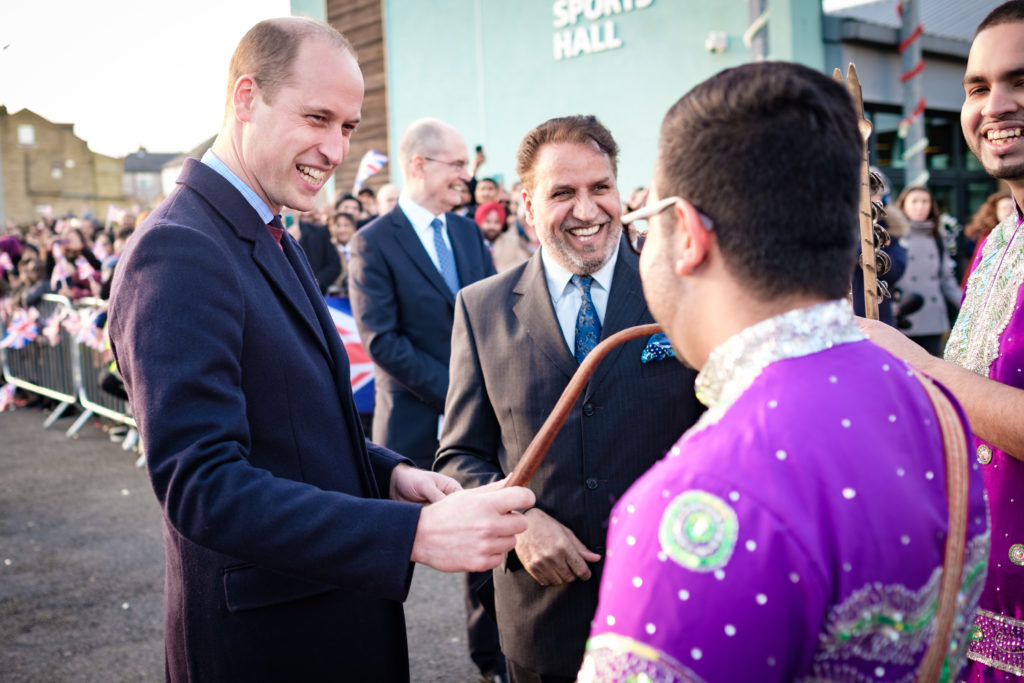 Once inside, at the foyer, the royal couple were taken aback by the sight of an impressive and huge cake decorated beautifully with images of them and their family, along with dozens of hand-crafted fairy cakes.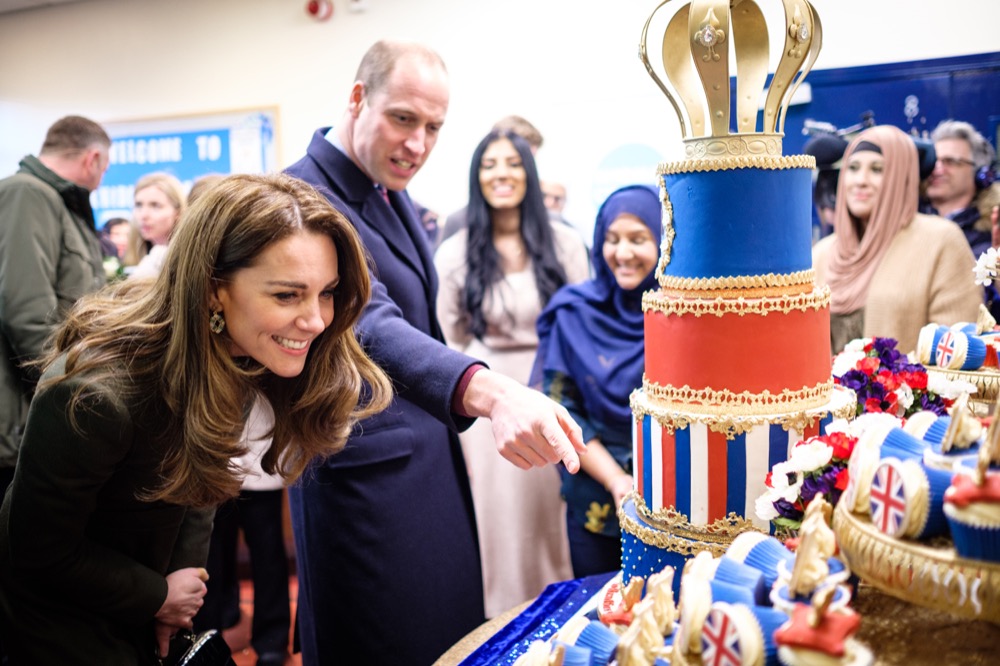 Saima Ali, who runs her own company 'Cup Caker', spent three-days baking, embellishing and assembling the impressive giant five-tier confection.
At the centre, they met representatives of community groups, praising the welcome they received in the city and how impressed they were with the friendliness of everyone they had met.
Khidmat Centre's various activities groups which the centre hosts, had a chance to answer a few inquisitive questions from Will and Kate. This included youngsters with learning disabilities, a ladies creative crafts group.
Tutor Bushra Siddique and her trainees Nirmala, Hafsa and Hajira Bi presented the couple with knitted and crochet hats for the royal children. Kate laughingly said that she had attempted knitting in the past, but had made quite a mess of it, as she praised and accepted the beautiful gifts.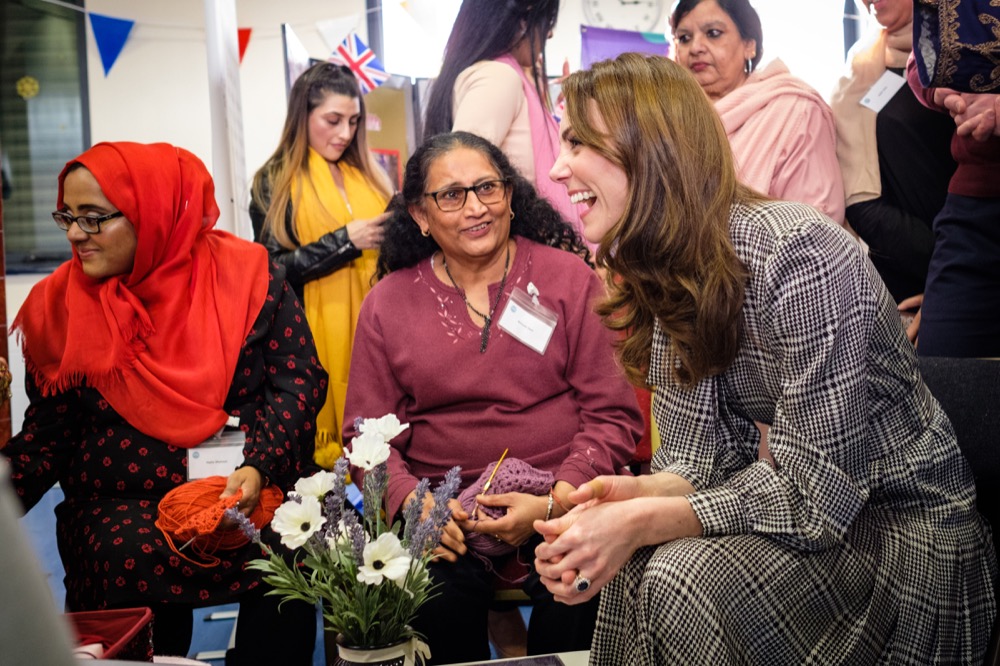 Later, they joined grandparents, parents and their babies and toddlers from Little Dots – a music and playgroup funded by Better Start Bradford's Parents. Run by Shine West Bowling, the charity is a local community organisation based at St Stephen's Church in West Bowling.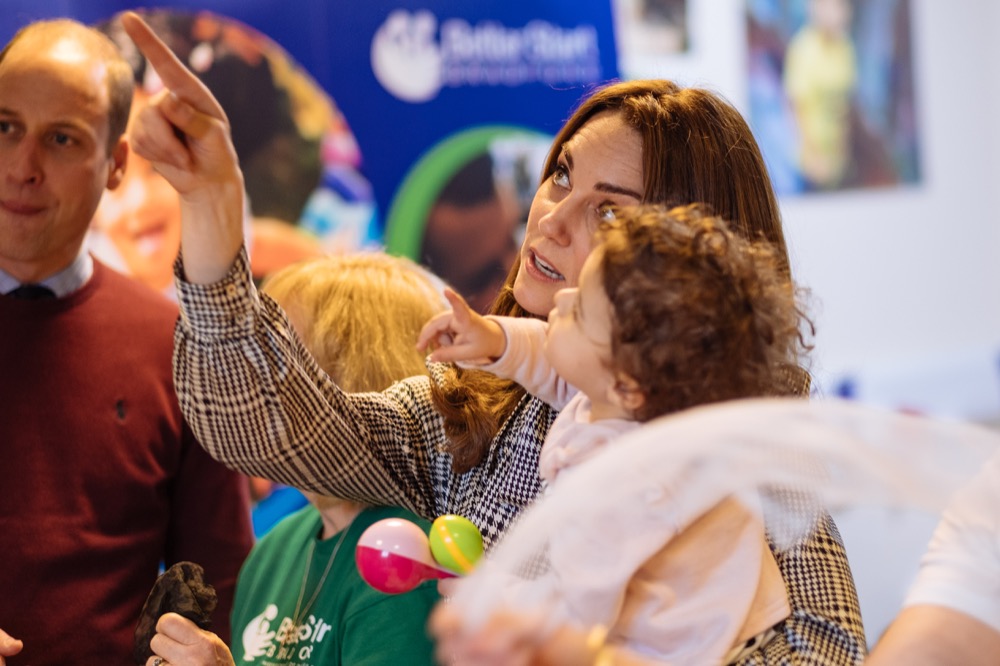 Before leaving, the couple met with The Bishop of Bradford Toby Howarth and the Near Neighbours charity, which works to create a network of different faith and ethnic communities living and working next to each other.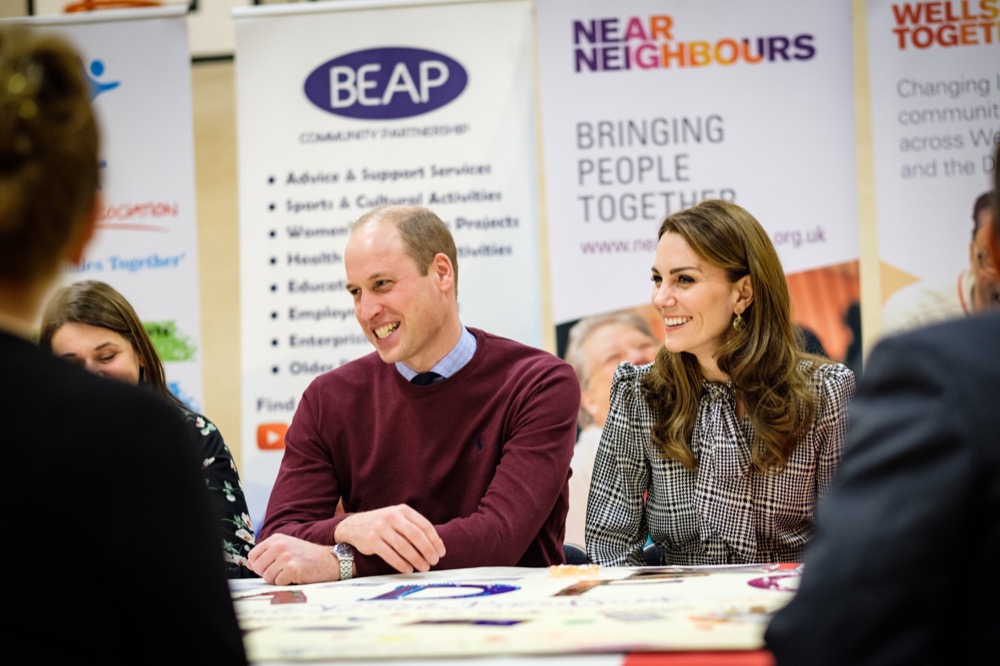 They also took part in a workshop on mental health. They heard from three women who have experienced mental health issues.
On their departure, William and Kate praised the warm welcome they had received by the people in the city, saying they had been impressed on their tour of Bradford.
Mr Ishtiaq Ahmed, Policy and Strategic Support Manager at Khidmat Centre said: "Bradford is home to thriving and diverse communities making huge contributions to modern British life including a large Pakistani diaspora.
"The Duke and Duchess of Cambridge's visit to Bradford has positively left a recharged vibe in the city, and we're so proud that we were able to host the royal couple on what has been an invigorating and defining moment for the city and its people."