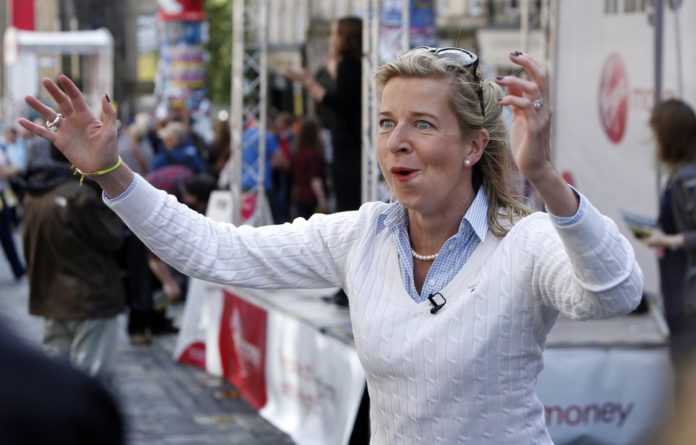 Right-wing commentator and former reality TV personality Katie Hopkins has been forced to sell her £1million home after she lost a humiliating libel case. She has now moved onto rented accommodated after the court case wiped out her finances.
Hopkins, from Devon, rose to fame on 'The Apprentice' then went into the jungle on 'I'm A Celebrity Get Me Out Of Here' as well as the 'Big Brother' house.
The newspaper columnist also hosted TV and radio shows where she openly and unreservedly declared her extreme anti-Islamic views. She frequently spewed hatred for Muslims via her public platforms.
Hopkins has now revealed she had to sell her family home to pay off a £500,000 legal bill after the writer Ms Jack Monroe sued Hopkins in 2017 for libel and won. Hopkins had claimed – falsely – Ms Monroe had defaced war memorials.
Earlier on in the legal case, Ms Monroe asked Hopkins to donate (a now seemingly nominal) £5,000 to a refugee rescue charity as well as making a public apology. Hopkins had rebuffed the offer at the time, and now it seems she's paid a hefty price for her arrogance.
Hopkins said that speaking her mind lost her her career – having compared migrants crossing the Mediterranean in dinghies to "cockroaches" and called Palestinians 'filthy rodents'.
"I (now) live in a rented, modern, four-bedroom detached house with my husband Mark and our three children, aged 15, 14 and 10," she said.
"It's tucked out of the way for security reasons – our last home was rigged up to the local police station and had panic alarms fitted because of threats I received to my life.
"I was forced to sell it for £950,000 in early 2018 to pay off a legal bill in excess of £500,000."
Asked what her worst decision had been, she said: "Arguably, not settling the legal case brought against me.
"I could have settled by giving £5,000 to a migrant charity but chose not to, and the ensuing court action and legal bills forced me to apply for an individual voluntary arrangement."