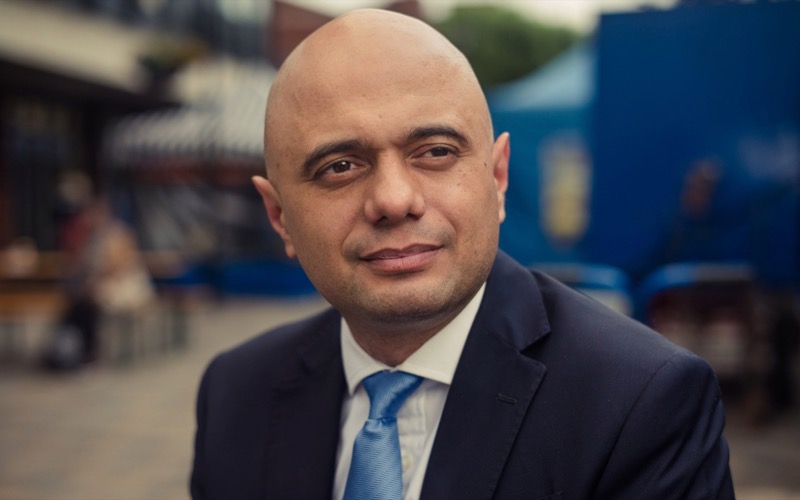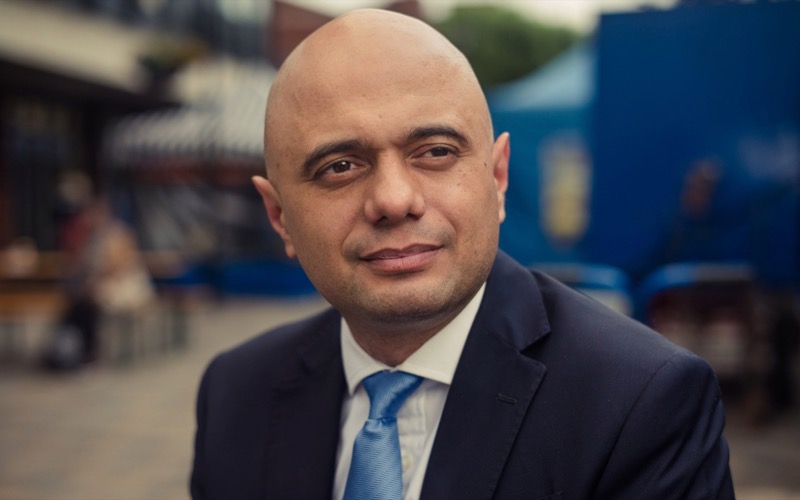 The home secretary Sajid Javid has stated he hasn't been given a reason as to why he was not invited to the Trump state dinner at Buckingham Palace. The lavish dinner was one of the key events of President Donald Trump's three-day visit, with 170 guests drawn from the royal family, industry and political life.
Mr Javid, the son of Pakistani Muslim parents, was the only holder of a great office of state – which include prime minister, foreign secretary, home secretary and chancellor – not to be invited to the opulent dinner hosted by the Queen.
His omission from the guest list did raise eyebrows in Westminster, as rivals Jeremy Hunt, the foreign secretary, and Michael Gove, the environment secretary, were among senior ministers in attendance.
When Home Secretary Sajid Javid's office asked Number 10 why he wasn't invited, they declined to give a reason. Javid has said his exclusion from the state banquet held for the US President was "odd".
Several other ministers attended the event earlier this month.
The PM's spokesman said places were limited and it was not appropriate to comment about who asked to attend.
"A large number of ministers who requested to attend who were not able to do so," he said.
The spokesman added: "The prime minister is proud to have appointed Sajid Javid as the country's first Muslim home secretary."
Mr Javid previously condemned the president for sharing Islamophobic tweets from the far-right extremist group Britain First in 2017.
Speaking to BBC Radio 4's Today programme, Mr Javid was asked if he thought his exclusion was due to his Muslim background, Mr Javid said: "I am not saying that at all. I really don't know."
He said he was told by Number 10 that "normally" invitations "don't always" go to home secretaries.
But former Home Secretary Jacqui Smith, who became the first woman to hold the post in 2007, said she attended every state banquet in her role.
Political correspondent Ross Hawkins pointed out that Sajid Javid was invited to the Chinese state visit banquet in 2015. "So why not the Trump one? His current job is higher up pecking order than his old one," he said on social media.
However, Mrs May, in her previous role of home secretary, did not attend the state banquet for then-US president Barack Obama in 2011.
There is a fixed list for government places at state banquets, which includes but is not limited to the prime minister, the foreign secretary and the chancellor. The position of home secretary is not on that list.
Other politicians including Labour leader Jeremy Corbyn, Commons Speaker John Bercow, Lib Dems Leader Sir Vince Cable and SNP Westminster leader Ian Blackford refused an invitation to attend the banquet at Buckingham Palace.
Mr Corbyn, who later joined the protest against Mr Trump, argued it would be wrong to "roll out the red carpet" for the US president, whom he accused of using "racist and misogynist rhetoric".
The Secretary General of the Muslim Council of Britain (MCB) has also written to Theresa May following Trump's visit asking for an explanation for Mr Javid's exclusion.
In his letter, Harun Rashid Khan wrote: "There are fears that our nation is willing to give up on our principles of fairness and equality for all, in order to placate President Trump."
The MCB is an umbrella organisation of various UK Muslim bodies, including mosques, schools, and charitable associations.
In a Twitter clash with Mr Trump in 2017, Mr Javid criticised the president for re-tweeting a tweet from the far-right organisation Britain First. He said the president had endorsed a "vile hate-filled organisation that hates me and people like me".