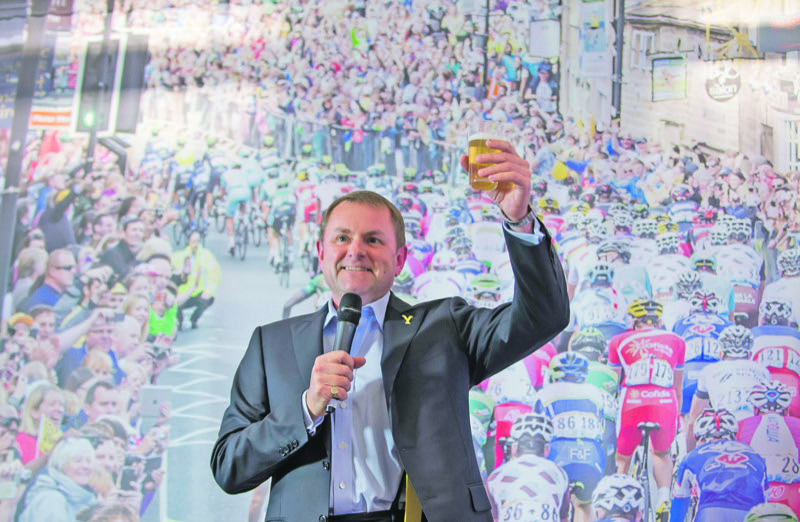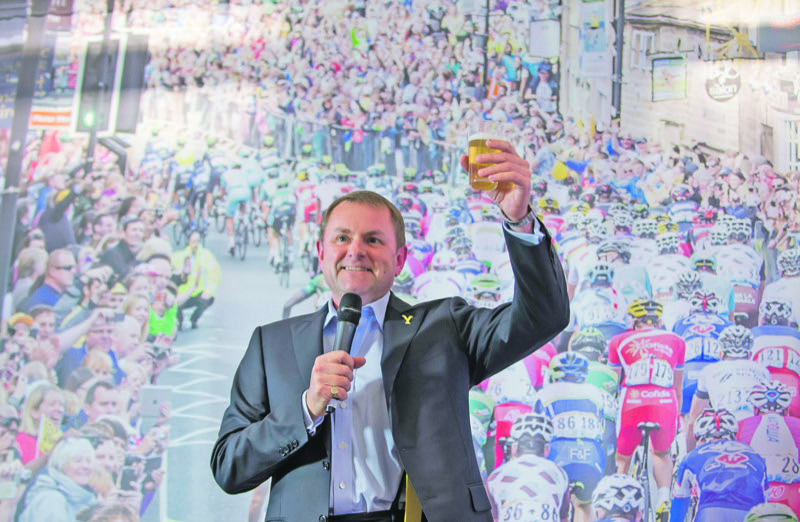 Welcome to Yorkshire boss, Sir Gary Verity, has shockingly resigned after an investigation found he had "made errors of judgement regarding his expenses".
Mr Verity, 54, is the man who brought the Grand Depart of the Tour de France to Britain in 2014, and had very much been the face of the region's growing association with the sport over the last decade.
Welcome to Yorkshire said chief executive Sir Gary Verity was leaving on "health grounds".
Their statement said: "The board has investigated (the allegations) and concluded that Sir Gary made errors of judgement regarding his expenses at a very difficult time for him and his family.
"Sir Gary has agreed to voluntarily reimburse Welcome to Yorkshire for monies owed.
"Welcome to Yorkshire is committed to having a positive working environment and would like to thank all our staff for their continued hard work and dedication and look forward to working with them as the organisation progresses."
The statement added his resignation was not directly linked to concerns raised "in relation to his behaviour towards staff and his expenses".
Mr Verity, having brought the Tour de France's Grand Depart to the region in 2014, went on to establish the annual Tour de Yorkshire and helped gender equality in cycling.
The organisation thanked Mr Verity for his 10 years in charge.
The 54-year-old had held the role since October 2008, but rose to public prominence when he brought the world's biggest cycling race, the Tour de France, to Yorkshire in 2014.
He also instigated the annual Tour de Yorkshire race, the fifth edition of which will be staged in May, and led the way in securing the rights to host the UCI Road Cycling World Championships which will be staged in Yorkshire in September.
His shock resignation is bad timing, just five weeks before the highest-profile edition of the event to date with four-time Tour de France winner Chris Froome taking part and with the controversial launch of Team Ineos after the petrochemical company's takeover of Team Sky.
It also comes just a few months before Yorkshire hosts the road World Championships for the first time. He had been in talks with La Vuelta bosses to bring the start of the Spanish Grand Tour to the region as well.
Mr had Verity lost his sister to illness earlier this year, and had spoken publicly about the extent to which her death had affected him.
Mr Verity said he had tried to "set the highest standards of personal performance and leadership".
"Where this has been achieved, I am grateful and when, on occasions, I have fallen short, I apologise," he said.
"My health is now my main priority. I ask for time and space to heal."
"It has been an honour and a privilege to lead such an inspirational organisation and work with such a creative and talented team."