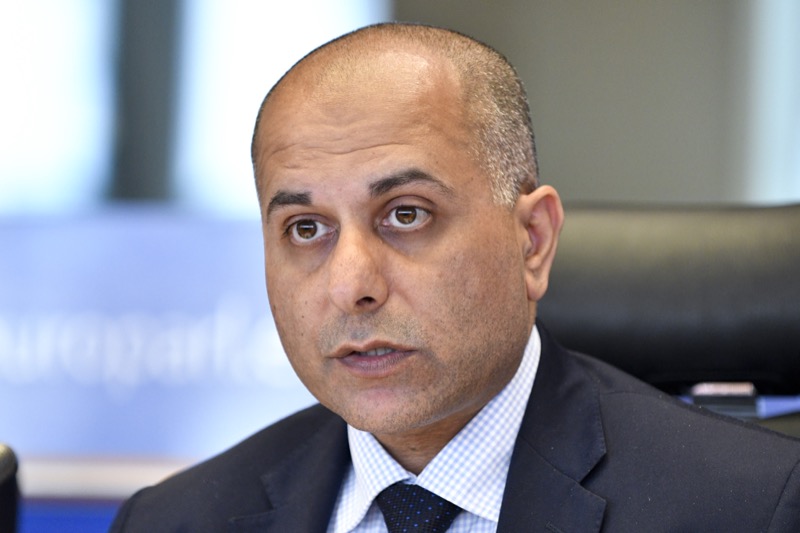 North West MEP, Sajjad Karim, has been nominated for an outstanding achievement award, recognising his work on EU International Trade, particularly in relation to EU-Pakistan achievements.
Mr Karim – who Chair's the European Parliament's South Asia Trade Monitoring Committee – was named on a shortlist of three candidates for the Parliament Magazine's MEP awards, which is recognised as honouring movers and shakers in the EU scene, in this case, for their work on International Trade, with the winner crowned champion at an awards ceremony in Brussels in March.
The North West MEP has worked on International Trade since his election to the Parliament in 2004, establishing himself as a defender of free and values based trade built upon European values. He has lead numerous trade missions on behalf of the Parliament in his 15 years as a MEP and is now recognised as a trade expert within the institution, becoming synonymous with championing trade between the EU and the wider world, and trade enhancing internal EU reform.
His achievements in International Trade to date include acting as spokesperson to the WTO, the reinstatement of GSP for Sri Lanka, reforms to Bangladesh's garments industry safety, rapporteur on numerous policy setting files – including audit reform – and guiding the International Trade Committee towards the adoption of a preferential trade package for Pakistan.
Mr Karim has also been a leading proponent of human rights conditions in trade agreements whilst working as the Parliament's original rapporteur for an EU-India Free Trade Agreement, as well as securing a new Impact Assessment Unit and exemptions for SMEs.
As Chair of the Parliament's Delegation for Relations with the South Caucasus, he has also had a significant impact on trade within the region, successfully contributing to the establishment of the Comprehensive and Enhanced Partnership Agreement with Armenia and its GSP+ trading regime. He is now helping finalise the negotiations on a new comprehensive agreement with Azerbaijan and has been monitoring & guiding the implementation of the Association Agreement with Georgia, which includes a Deep & Comprehensive Free Trade Agreement component.
Speaking in Brussels, the Mr Karim said: "It is a great honour to be shortlisted for such a prestigious prize and fills me with great pride to know that all the efforts over the years have not gone unnoticed. The competition in all categories is so high each year, it is an achievement in its own right to get this far.
"I would like to thank everyone who has helped me get to this stage, because without them this would not have been possible.
"When dealing with trade related issues, I have always sought the best possible outcome at all times for my constituents in the North West, as well as the rest of the UK and EU. The benefits of international trade for the prosperity and well-being of our country and continent are far-reaching and cannot be downplayed.
"Whether we are in or out of the EU, the UK will continue to be a leading proponent of international trade and I hope that I can continue my contribution towards this."