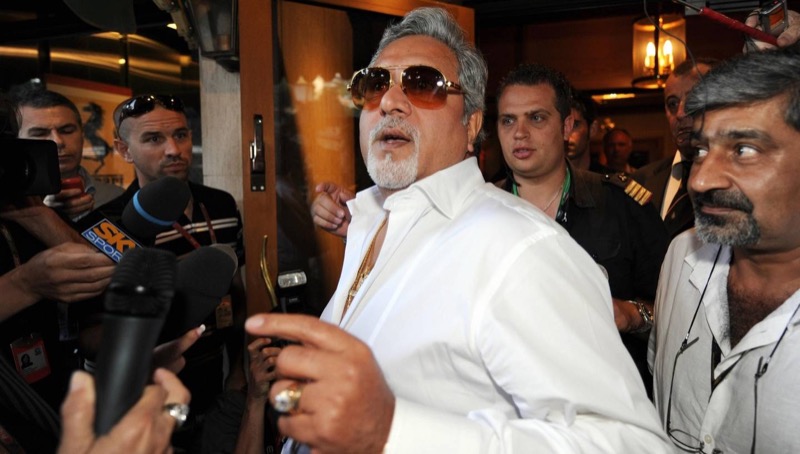 The UK Home Secretary Sajid Javid has approved the extradition of Indian business tycoon Vijay Mallya, the Indian multimillionaire chairman of Kingfisher beer and former Force India Formula One team owner, over allegations of fraud amounting to around £1bn.
The move comes two months after a London court ruled that the 63-year-old embattled liquor baron should be sent back for trial.
He now has 14 days to appeal against the decision, and a defiant Vijay Mallya has confirmed his plans to initiate a lengthy appeal process against the UK government's order to extradite him to face charges of fraud and money laundering amounting to nearly Rs 9,000 crores in India.
Mallya said in a statement on Twitter: "After the decision was handed down on December 10, 2018 by the Westminster Magistrates Court, I stated my intention to appeal. I could not initiate the appeal process before a decision by the Home Secretary. Now I will initiate the appeal process."
He denies "fleeing" from India and says he made an "unconditional" offer to pay back the sum in full in July last year.
Mr Mallya built his fortune from Kingfisher beer before branching out into Indian cricket and Formula 1 racing. He set up the now defunct Kingfisher Airlines in 2005.
He faces a raft of charges relating to financial irregularities at Kingfisher Airlines. His monetary affairs are being investigated by India's Central Bureau of Investigation and the Enforcement Directorate, which handles financial crimes.
Mallya has been based in the UK since March 2016 and remains on bail on an extradition warrant executed by Scotland Yard in April 2017.
In her verdict at the end of a year-long extradition trial in December last year, Judge Emma Arbuthnot ruled that the "flashy" former Kingfisher Airlines boss had a "case to answer" in the Indian courts. She found there was "clear evidence of dispersal and misapplication of the loan funds" and accepted a prima facie case of fraud and a conspiracy to launder money against Mallya, as presented by the on behalf of the Indian authorities.