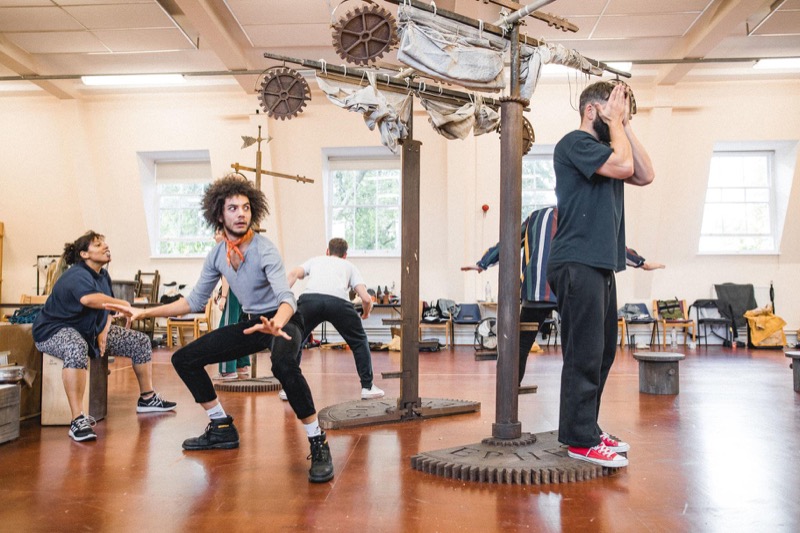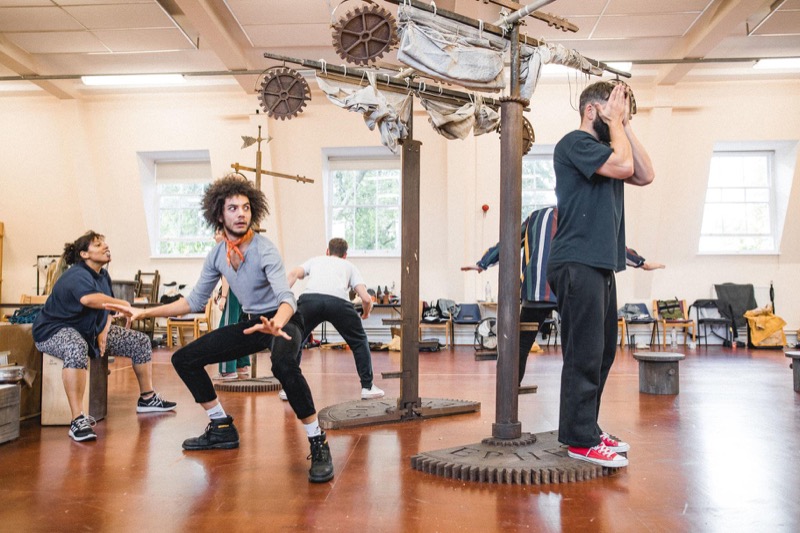 Young people from across Bradford will get the chance to watch world-class drama when the internationally-renowned Royal Shakespeare Company (RSC) performs especially for them.

The RSC will visit Bradford College on Monday, 3rd December to give local school children a first taste of Shakespeare with a performance of The Comedy of Errors.

Two performances of the comedy, adapted to suit seven to 13-year-olds, will take place in the college. Following an afternoon performance for local school children an evening show will be open to the public.

Both performances will feature local children, from schools including Baildon C of E Primary, Low Ash Primary, Shipley C of E Primary and Titus Salt School delivering the play's opening speeches.

The theatre company's visit to Bradford is part of its First Encounters project which, for more than a decade, has been taking edited down versions of Shakespeare's plays on the road and into the heart of communities to inspire a new generation of fans.

Bradford College is one of only a handful of schools nationwide to be selected by the RSC as a Lead Associate School. That means it works with local schools and theatres to immerse teachers and students in new approaches to Shakespeare's plays.

The Bradford partnership sees the college work with the Alhambra Theatre and schools across the district.

Julia O'Keeffe, Learning Co-ordinator at the Alhambra Theatre, said: "It is such a valuable experience for our young people to be involved in this production as it allows them to learn what it is to be a part of a production all working towards a goal.

"They learn lifelong skills along the way like empathy, listening, understanding, belonging and communicating.

"This show is all about being lost and finding yourself and searching for those you have lost and forgiveness, what a fantastic story to be a part of especially in our current climate.'

Susan Adams of Baildon C of E Primary said: "Being involved with RSC Associate Schools programme has been an absolute joy for both pupils and teachers at Baildon C of E Primary School.

"We are thrilled to be involved in the Comedy of Errors and we relish the opportunity for our performing arts pupils to act alongside the professionals.

"Being involved in the project inspired our World Book Week to be 'Don't be scared of Shakespeare' where we involved over 400 students in a variety of activities that broke down many barriers to introducing all young people to the world of William Shakespeare. We even got the whole school participating in a range of games including Will-I-Am and 'Shakey-oake' – karaoke with a Shakespeare twist!

"We didn't leave out our parents, some of whom found the idea of Shakespeare to be far too difficult and challenging for primary children. We ran a drama workshop for them to participate in too, resulting in them wanting more."

Directed and edited by Alex Thorpe, the production will feature a cast of eight actors and actor-musicians.
Alex Thorpe said: "My relationship with the RSC's Education Department has seen me collaborate with and learn from teachers, artists and school groups right across the country. Being brought up in the North West market town of Kendal, the opportunity to take Shakespeare's farcical comedy to locations that feel like home is the perfect way to share one of Shakespeare's earliest works."

The tour begins later this month in Warwickshire and will visit Birmingham, Blackpool, Middlesbrough, Kent, Hull and York before arriving in Bradford then concluding in Stoke-on-Trent.

The Bradford College performance to schools will take place at 1.30pm on December 3, with a public performance also taking place at 6.30pm.

Tickets for the public performance cost £5, plus 50p booking fee, and can be purchased at https://pay.bradfordcollege.ac.uk/public-events
Or, see www.bradfordcollege.ac.uk for more details.