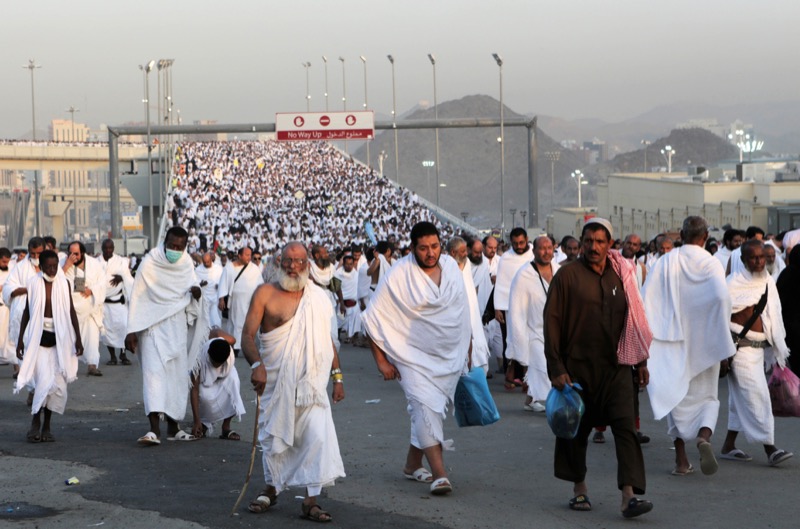 Hajj tours are big business – it's a multi-million pound industry.
Every year, 25,000 British Muslims join the 2.5 million others who travel to Mecca for Hajj Pilgrimage and it can cost between £3,000 to £5,000 each to get there, often a lifetime of savings for many.
Stories of many who have fallen foul of unscrupulous operators selling package tours to Mecca, are common. Some of those defrauded will not get to Mecca but others will not even realise they have been targeted until they arrive in Saudi Arabia and find they have not got what they were promised
Now, a Bradford-based dispute resolutional professional, is speaking out for out-of-pocket pilgrims in dispute with their Hajj or Umrah travel operators, who believe they have a defence.
Award-winning lawyer, and graduate of Cambridge University, Qasim Nawaz, decided it was time to launch a law-tech service for all package holiday disputes, particular those travelling to Mecca for Holy Pilgrimage or Umrah.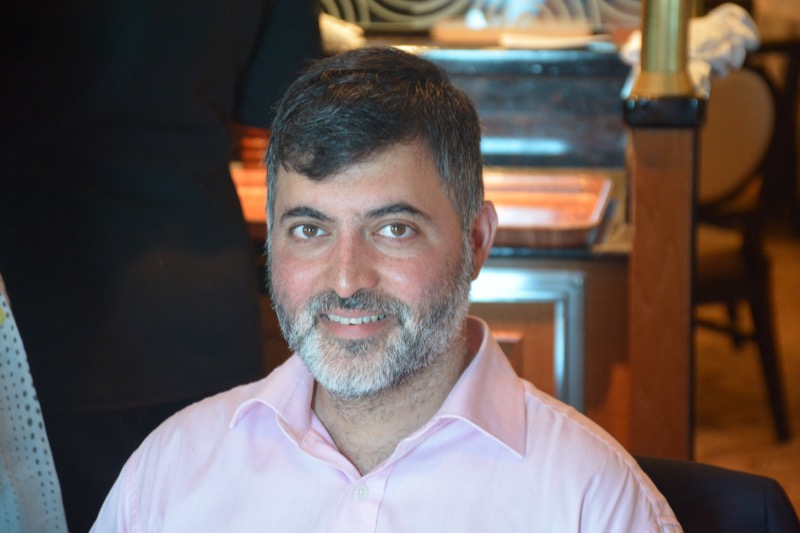 Working with a senior Judge, Qasim's mission is to help victims who risk losing even more more money to get legal help on top of what they've already lost.
With most Muslims scholars considering taking out travel insurance as forbidden, that leaves the strain of picking up unlimited legal costs on either the pilgrim claimant or Hajj operator.
Unfortunately, it is when things go wrong that families are still being left to fend for themselves.
Qasim has developed an online automated bot that will articulate claims, and expert lawyers will give an earlier snapshot assessment of whether to fight, quit or settle. The initiative is offering the new service to the Ministry of Hajj & Umrah (MHU) and to all Licensed Hajj Organisers.
Qasim's passion and initiative came whilst dealing with his client's horrific ordeal of paying £36,000 for his family's premium Hajj package, and not getting what he had paid for.
His client, Mr Karim, from Liversedge in West Yorkshire, booked a Hajj package through for nine members of his family, including himself through a registered Hajj organiser – Go4Hajj & Umrah Expert. The Hajj package cost him £36,000.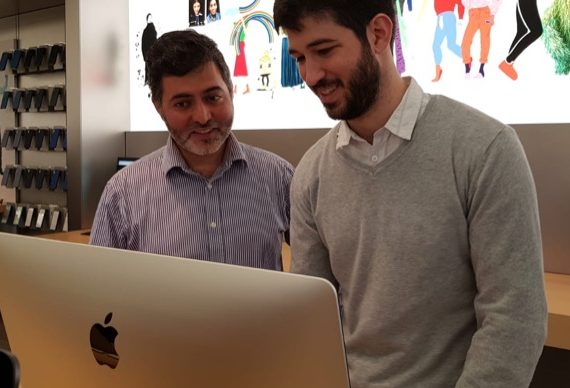 Just 24 hours before they were due to depart, Mr Karim discovered their Saudi Arabian visas had not been obtained by the company.
The family then discovered that their flights had been altered from scheduled to chartered, changing in Bahrain, and were also informed that they couldn't get the five-star hotels they had booked and paid for. Their accommodation had been downgraded without their knowledge.
Qasim uncovered that along with his client, 277 other pilgrims also been let down by the Hajj and Umrah travel operators. They were promised refunds but in reality the company had no assets left to refund them.
Qasim is urging people to sign the petition to ensure there's a system of impartial fixed-cost legal advice. This will help to work out who is responsible to put things right after things go wrong during Hajj/Umrah and also to secure Hajj organisers funding for up-front costs of such a service.
This will mean that victims do not have to risk losing more money to get legal help on top of what they've already financially lost.
ATOL is the government's scheme which the MHU requires licensed Hajj and Umrah package organisers to pay for protecting customers during travel, but only covers losses resulting from the firm failing or being put into liquidation.
"Many pilgrims accept being out-of-pocket for life-savings," says Qasim, who heads his legal practice 1st Resolve in Bradford, which has been short-listed for a Law Society excellence award.
"It may be too embarrassing bringing a claim in the same community, or they may not be in a position to afford legal advice or take the risk of getting litigation wrong."
The Department of BEIS acknowledges while there are many Hajj travel operators who provide a good service, they are acutely aware that there is an element which is disorganised, unprofessional and in some cases fraudulent.
Qasim adds: "According to Action Fraud, the Muslim community reported £988,743 of financial frauds in the last four years!
"If reporting of fraud is only 10%, the truer extent of 'Hajj Fraud' is nearer the £10 million mark. This is an industry-wide problem."
The Ministry of Hajj and Umrah requires every Hajj organiser listed with them to have ATOL protection, but that protection is very limited.
He believes that early redress is crucial to making a change in the way legal disputes are handled and concluded, and that would be the positive way forward on such a religiously-significant matter for Muslims.
When explaining the difference from the current litigation system, Qasim explains why people will lose more in legal costs, after suffering from the financial loss they've already incurred.
"We are wired to avoid loss," says Qasim.
"Once we're already in a 'loss position' we are highly motivated to get reclaim our losses. Gambling firms rely upon the same motivation to keep gamblers spending."
"What our early redress protocol is designed to do is find-fixed cost lawyers – paid for initially by the Hajj organiser on behalf of both parties."
When asked what makes Qasim so sure that this approach will be any better he says: "I redrafted the Court rules that must be followed before bringing litigation. I've also brought against and defended claims for Hajj organisers for many years.
"I based the protocol upon that work with the benefit from the input of senior judges and the Department of BEIS and a survey of all licensed hajj operators.
"The solution is to offer a window of amnesty to put things right.
"I firmly condemn the spreading of hate and slandering of all Hajj and Umrah organisers as "Hajj Fraud" in the media.
"We don't want campaigns to raid them by Trading Standards, fines, suspensions or cancelling licenses, unless absolutely necessary. The irony is that this takes away money available to compensate victims.
"The Prophet Muhammed (PBUH) advised Muslims to give the same regard for the honour and property of each other as the sacred trust of looking after the Kaaba.
"Our petition chases a response from MHU and LHO to support the launch of an online dispute resolution provider to help Hajj organisers to return rights to pilgrims in case of a dispute.
"We need at least 12,500 people to rally their support on this certification to ensure we can launch this service to pilgrims..
"The petition is to ensure impartial fixed-cost legal advice to work out who is responsible to put things right after things go wrong during Hajj/Umrah and to secure Hajj organisers funding for up-front costs of such a service. This will mean that victims do not have to risk losing more money to get legal help on top of what they've already financially lost."
Sign the petition to stop Hajj Fraud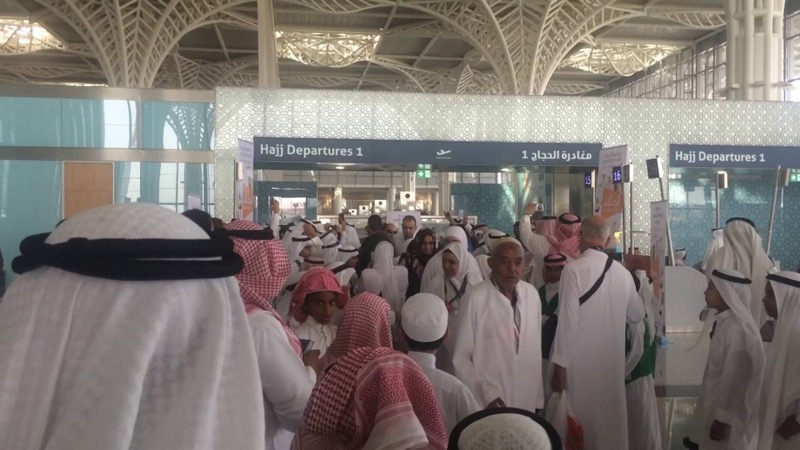 Asian Express Newspaper is backing the petition. We urge our readers to spend a couple of minutes fo their time to sign up and make a positive step towards a change that has been long overdue. Please visit: https://www.change.org/p/hajj-mess-redress