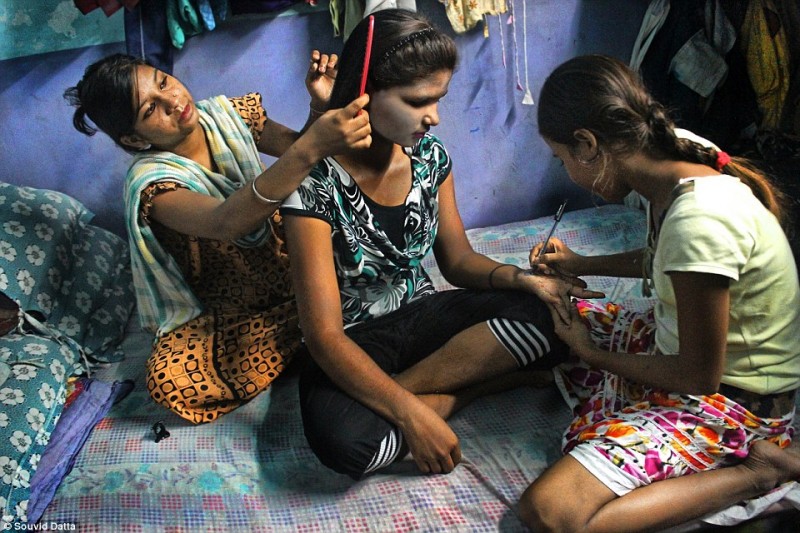 Every shelter for vulnerable women and girls across Delhi will be inspected after accusations of sexual abuse at several Indian care homes and admission from the country's minister for women that "many more" cases are likely to exist.
The widening scandal, including allegations that one care home in Bihar state had a room that functioned as an abortion clinic for when its abused occupants became pregnant, has so far led to the suspension of more than 20 government officials and at least 14 arrests.
Two dozen girls were removed on from a shelter in Deoria, Uttar Pradesh, the 21st facility where sexual or physical abuse is known to have been alleged. Up to 18 girls registered at the same care home are reportedly missing.
Public anger at the alleged crimes is forcing the federal and some state governments to begin scrutinising a shelter system that even top officials admit is poorly inspected and could be riddled with cases of abuse.
"It's not only frightening, it makes me sad," the minister for women, Maneka Gandhi, said on Monday. "I know there will be many more because, for years and years, we have paid no attention, apart from giving them money."
The shelters house adults and children who cannot be cared for at home, sometimes because they were abandoned or abused by their families, as well as people on remand or those deemed to have been trafficked.
The first cases emerged in June after police in Bihar filed charges against operators of several shelters named in an audit of the system conducted by the Tata Institute of Social Science (Tiss).
Tiss found reports of abuse "varying in forms and degrees of intensity" in every one of the 110 institutions in the state run by private NGOs but funded by the Bihar government.
The worst was a home in Muzaffarpur district where it found "grave instances of violence" including at least 30 girls who claimed to have been raped, many as part of an organised exploitation ring. Auditors said conditions inside the facility were appalling.
"The girls had no access to any sort of open space and were literally locked up in their wards, except for when they went to the dining hall to take their meals," they said.
At another facility in the state capital, Patna, a girl was reported to have killed herself because of the "violent atmosphere" at the shelter.
Gandhi asked MPs to inspect the care homes in their district, while the Delhi commission for women said it would form a team to conduct surprise inspections of every facility in the Indian capital.
Swati Maliwal, the city's commissioner for women, said she had never found anything on the scale of the Muzaffarpur home, but that "conditions in these facilities need to be improved".
"In one home I inspected in 2015, we found one doctor assigned to thousands of children, medicines being inappropriately given and girls who had been there for years without being formally rehabilitated," she said.
"There is often a shortage of staff, or resources, or an abundance of apathy."