Damning UN report says three people will become displaced by the time you to read this headline…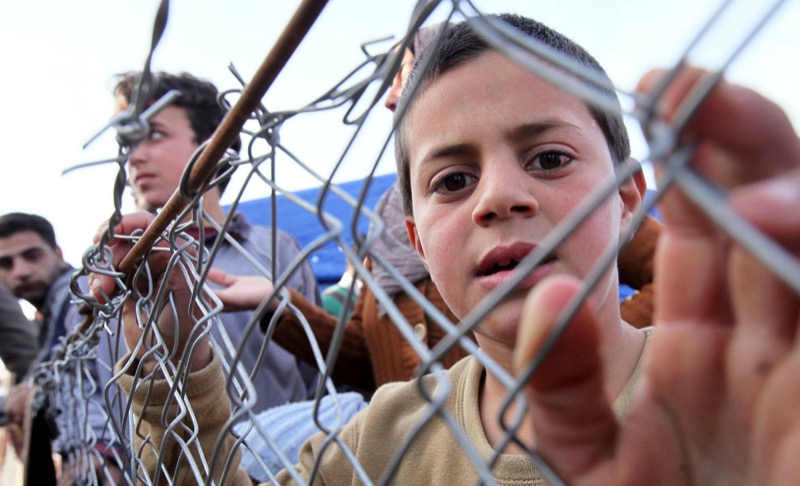 Violence, war and other forms of persecution forced a record 68.5 million people to flee their homes in 2017, notably in places like Myanmar and Syria, the UN has said.
According to the new report released by the United Nations High Commissioner for Refugees, the number of displaced people around the world reached a record high.
The UN has also revealed in a damning new report that also shows a dramatic drop in the willingness of wealthy nations to welcome refugees. Turkey topped the list of countries that hosted the most refugees last year, with 3.5 million.
Intractable conflicts in Syria, South Sudan, the Democratic Republic of Congo and Myanmar were among the greatest drivers of movement, forcing people to leave their homes and in some cases their countries.
---
The annual report suggests, that on average, a person became displaced every two seconds last year
---
The report showed that 16.2 million people were freshly displaced last year, and included those forced to flee for the first time as well as those who had been previously displaced. This equates to some 44,500 people being pushed out of their homes every day – or one person every two seconds, UNHCR said.
Of the 68.5 million people who were forcibly displaced, 25.4 million (with over half of them children) were refugees who fled their home countries.
U.N. High Commissioner for Refugees Filippo Grandi said in a statement. "No one becomes a refugee by choice; but the rest of us can have a choice about how we help."
Syria's seven-year conflict alone had, by the end of last year, pushed more than 6.3 million people out of the country, accounting for nearly one-third of the global refugee population. Another 6.2 million Syrians are internally displaced.
The global refugee population stood at 25.4 million at the end of 2017, the report said. That figure included 5.4 million Palestinian refugees who were under the watch of the United Nations Relief and Works Agency.
Of the remaining 19.9 million refugees under UNHCR's watch, nearly two-thirds came from just five countries: Syria with 6.3 million, Afghanistan with 2.6 million, South Sudan with 2.4 million, Myanmar with 1.2 million and Somalia with 986,400.
The figures debunked the perception that the refugee crisis primarily affects developed nations. According to the report, low-income developing nations hosted about 85 percent of the world's refugees under UNHCR's watch.
The agency said it hopes its new blueprint for addressing refugee crises, the Global Compact on Refugees, will help the international community cooperate more closely when responding to the issue.