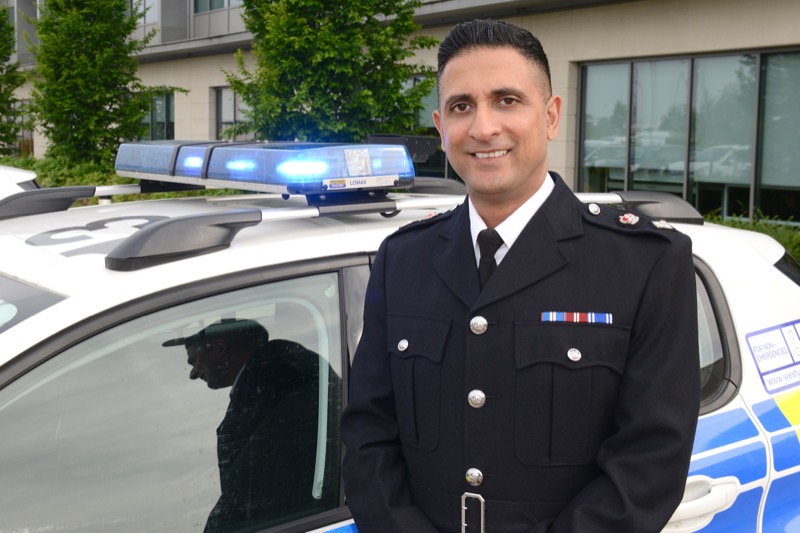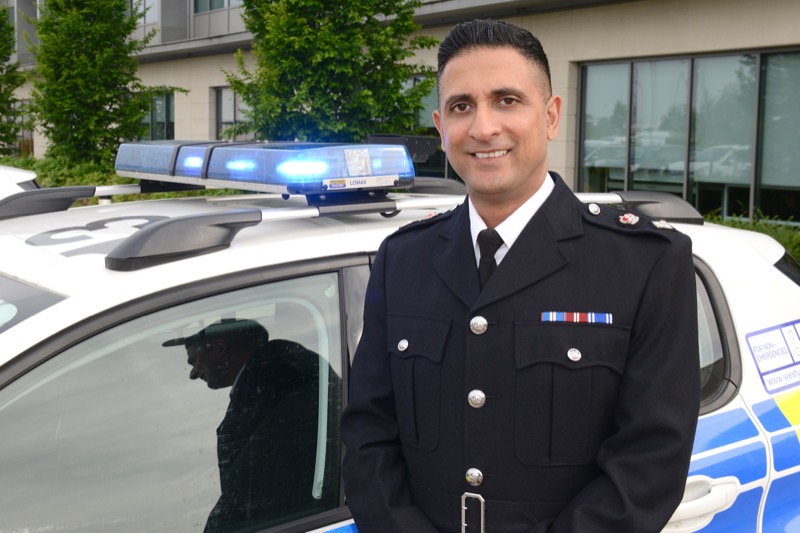 With an impressive 22-years police service tucked safely under his belt, Yorkshire and Humber's most senior ranking Muslim officer has been awarded an MBE for services to the police and charity.
Being selected for the Queen's Birthday Honours List, which recognises the achievements of a wide range of extraordinary people across the United Kingdom, has left Chief Superintendent Mabs Hussain glowing with community pride.
Similar to the story of numerous Asian families in Bradford, Mabs came from very humble beginnings, and joined West Yorkshire Police in 1996. He was initially posted to Bradford, the city where he was born and raised.
During his exceptionally progressive career, he has served in all ranks as a detective, from Detective Constable to Detective Chief Inspector, across the Force area, investigating complex and serious crime.
In March 2018, after a gruelling three-month course, Mabs graduated from the College of Policing Strategic Command Course qualifying him to the Chief Officer rank. As a Chief Officer of Assistant Chief Constable and above, he is one of only two Muslim officers at this rank nationally.
Talking about the emotional challenge of only being able to spend weekends with his young children for the duration of the course, he admits: "Being a father of a six-year-old and an eight-year old, my commitments to the course have been really hard on them. It was always heartbreaking leaving the kids on a Sunday night.
"My wife has been unwavering and outstanding in her support for me and my career, which has no doubt had an impact on her and the children.
"My family have always been incredibly supportive in particular my parents who have always prayed for my success and wellbeing. As a Muslim I believe that has helped me choose the right path and guided me when times have been difficult."
Over the last deacade, Mabs says he has felt an intrinsic reward by working extensively with a number of charities, including the White Ribbon Campaign, which works to end violence against women and girls.
Humble as always, Mabs says: "The MBE is not just recognition for me, but for the excellent work done on a daily basis by incredible people in our communities, these charities and colleagues across policing."
"I was both surprised and absolutely humbled to have even been nominated by the community and the charities who I have the pleasure of working with, to be recognised for my contribution to them and West Yorkshire Police, is an absolute privilege."
Speaking to Mabs, it's clear that he's had a determined vision to rise the ranks from the onset.
Despite facing some "tricky" situations in his career when he was an operational officer (either in uniform or a detective), Mabs says that self-belief and his parent's support urged him to remain committed to the job.
Mabs reveals: "In the early days, I've been called everything you can imagine in lots of colourful language. On other occasions been called a coconut/bounty bar by Asians/Pakistani community who felt I had sold them out by joining the police.
"How did I deal with it? Some got arrested, and I wasn't the one spending time within the cells, with others I always remained professional, smiled and did my best to engage to challenge their views."
When asked about racism in the Force, he says: "I've never been subject to it directly – however I am not naive to dismiss that in places I have worked, people may have held prejudicial views. Lots of work has been done in across policing to address the issue.
"As stated earlier I have had my fair share of challenges and some of them have been real and plain to see others perceived. What I have learnt is to develop my personal resilience and learnt to deal with adversity when it presented itself.
"I have been incredibly fortunate to have had good people I could turn to for advice both within the organisation and outside of policing to get the necessary support and guidance on how to deal with the issues presented."
He adds that the most challenging and rewarding period in his career to date was when he worked in Leeds as the Superintendent of operations and was the temporary commander in Leeds.
"The change programme was unprecedented in size and scale and being part of the leadership team at a time when we were forming the new operating model which is now known as Leeds District was a special time. "
What's next for the "Top Cop"? well, Mabs is now looking to secure a role as an Assistant Chief Constable in the very near future.
Mabs confesses: "I am currently considering my options and looking at what opportunities maybe available if one doesn't present itself in West Yorkshire for me.
"I would be sad if I had to leave a force where I have invested a lot of time, energy to improving the communities we serve and have an emotional connection to.
"However I also need to look towards my own future career and whats right for me and my family."