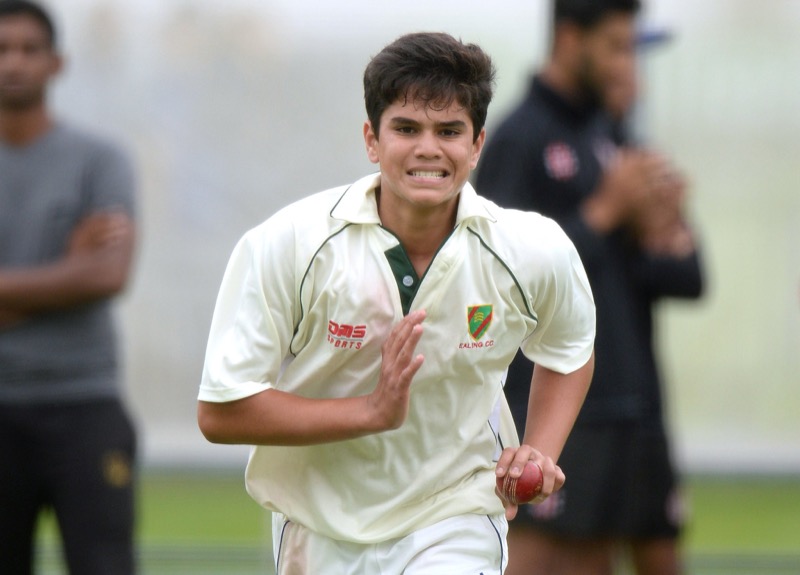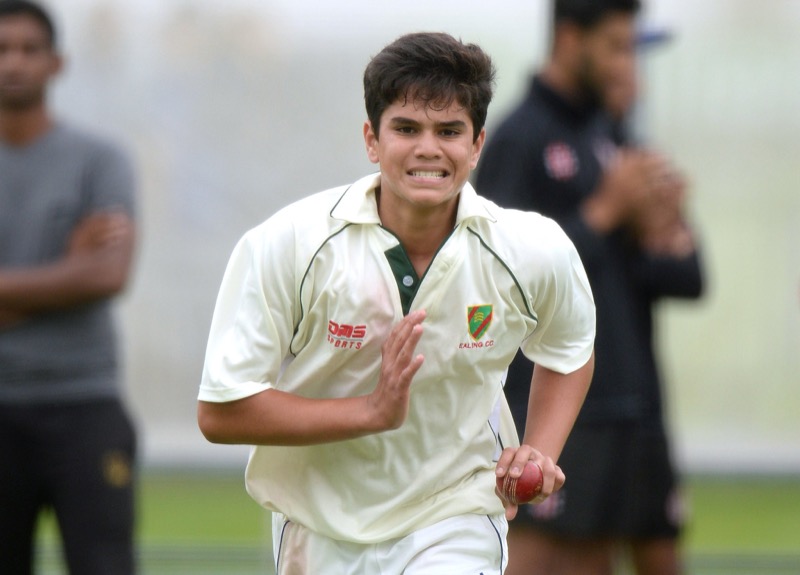 The son of legendary Indian batsman Sachin Tendulkar, Arjun, has been picked for the national under-19 team.
The team will play five one-day internationals and two four-day matches in Sri Lanka in July.
Sachin, who remains the most revered sportsman in India, said his son's selection "was an important milestone in his cricketing life".
Experts have praised Arjun Tendulkar's ability to perform well in junior cricket despite intense media scrutiny.
In an interview with BBC Sport in January, Tendulkar Jr said his dream was to play for India.
"Yes, I'm working very hard to. That's my ultimate dream," he said.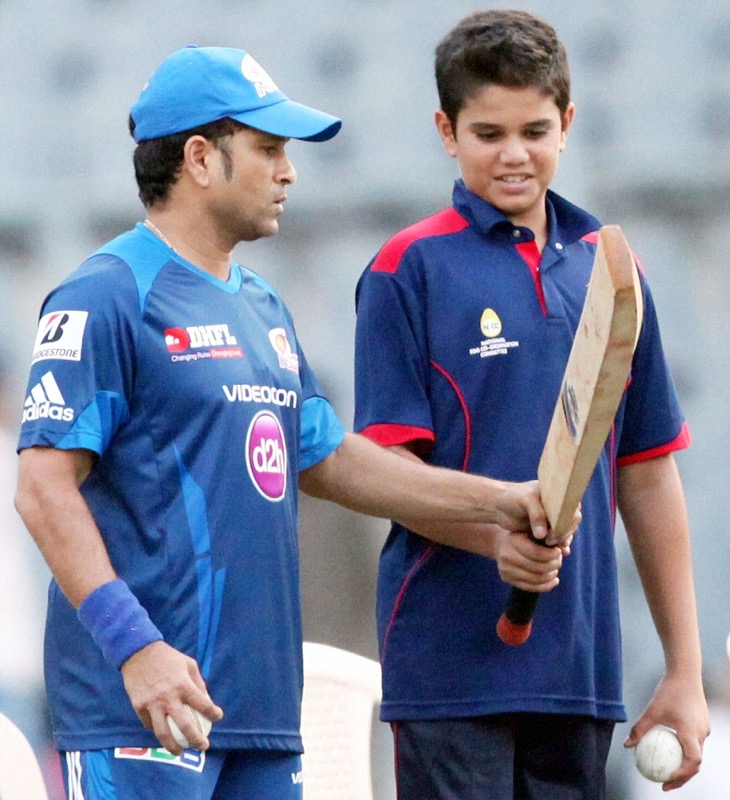 Taller and thinner than his legendary father, when asked about the stresses of continuing the name associated globally with an icon, he says: "I don't take that pressure.
"When I bowl I just think hit the deck hard with every ball and when I bat I just play my shots, and choose which bowlers to take on and which not to."
Arjun Tendulkar is a left-arm fast bowler. He said he did not choose bowling consciously.
"I just grew taller and got stronger," he explains.
"And I just loved bowling fast in my childhood. So I thought I might as well be a fast bowler because there's not many in India."
Asked whether his father had been a decisive influence he adds: "He helped me a lot. But he didn't force me into it."