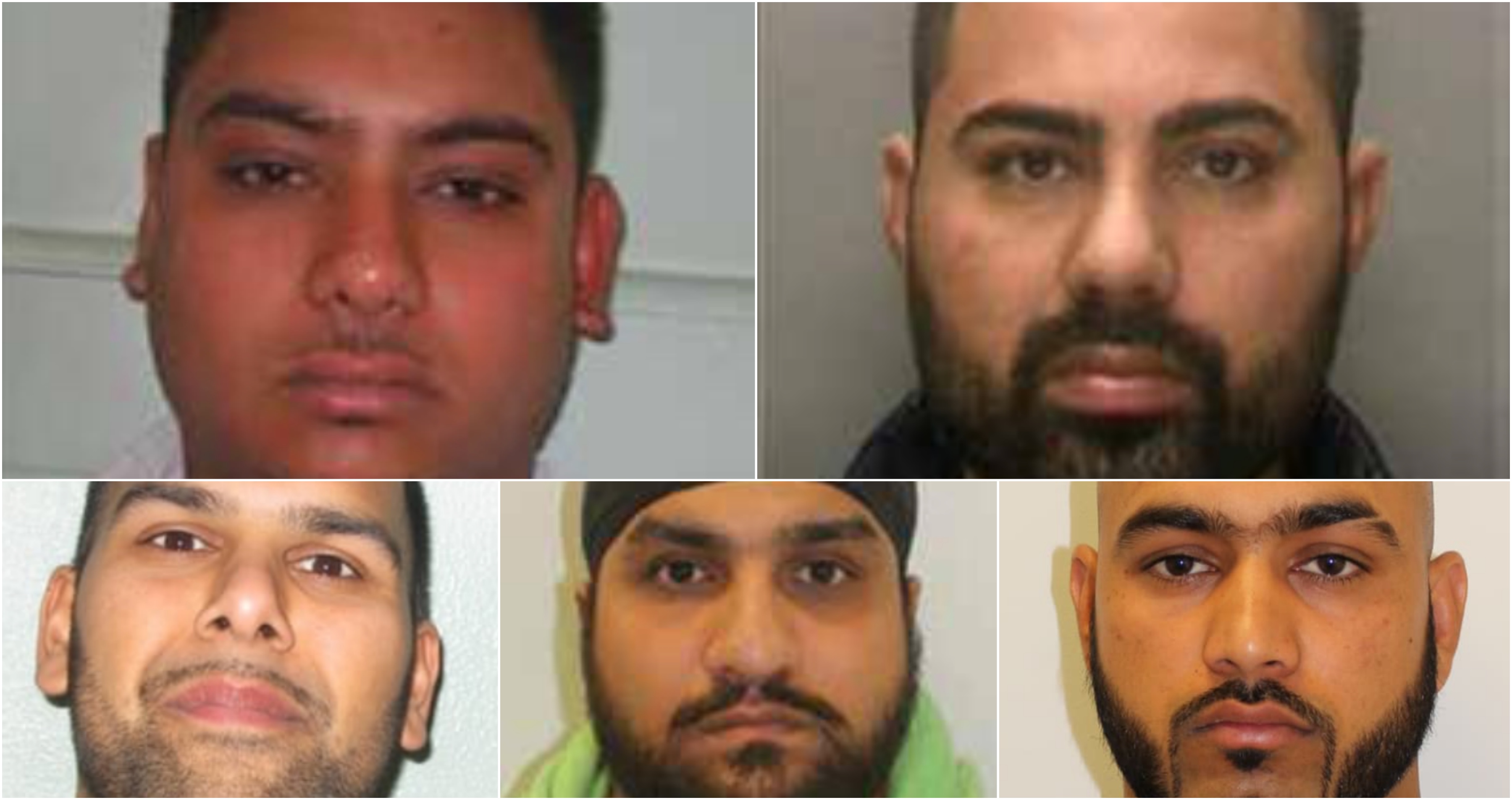 Five men who used a multitude of weapons that included knives, swords and baseball bats to commit a brutal attack on a rival have been convicted at the Old Bailey following the conclusion of a trial.
Amandeep Sandhu, 30 (01.04.87) of Townsend Road, Southall and Ravinder Singh-Shergil, 31 (18.03.86) of Colville Close, Tipton were found guilty of the murder of 33-year-old Sukhjinder Singh, also known as Gurinder Singh from Southall.
Two other men, Visha Soba, 30 (18.10.87) of Eighth Ave, Hayes and Kuldeep Dhillon, 26 (03.03.92) North Road Hayes, were found guilty of Gurinder's manslaughter.
Dhillon was also found guilty of witness intimidation; Soba and Sandhu found guilty of assisting an offender.
A fifth man, Palwinder Multani, 37 (09.12.80) of Tudor Road, Hayes pleaded guilty on 10 November 2017 to manslaughter and assisting an offender.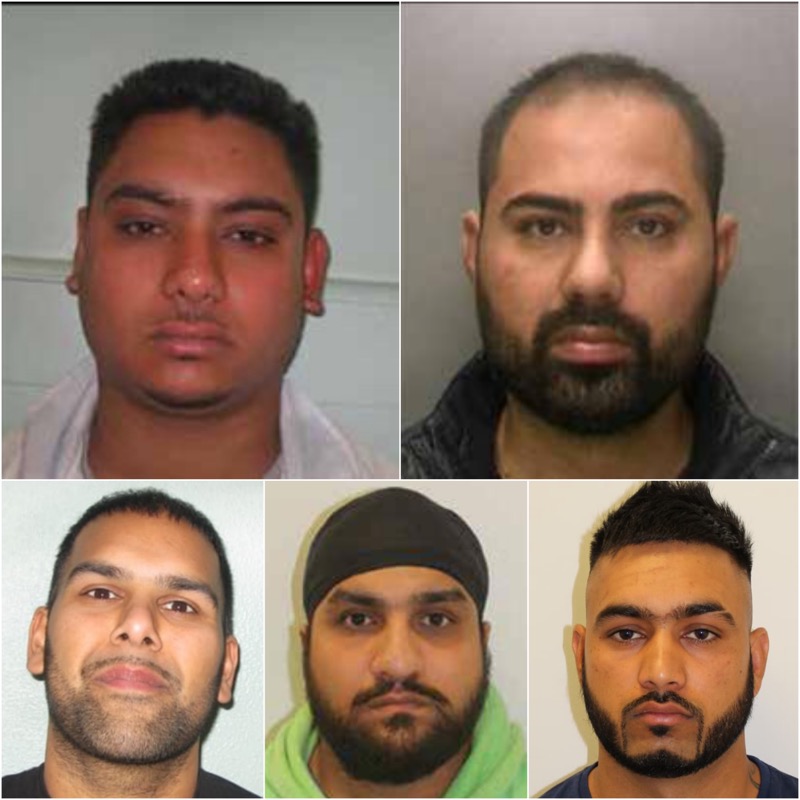 Multani will be sentenced at the Old Bailey on Thursday, 21 June; the other four will be sentenced on Friday, 22 June.
The court heard that as far back as August 2013 there was a rivalry that existed between the victim and a group of men within the Sikh community. The rivalry escalated in July 2016 when it surfaced that Gurinder had been boasting about an assault he had committed on Dhillon at a religious festival in Birmingham. Associates of Dhillon wanted revenge.
On Saturday, 30 July 2016 Gurinder was ambushed and violently attacked in Spikes Bridge Road, Southall by a group of men with various weapons that included knives, swords and baseball bats.
The men chased, beat up and stabbed Mr Singh a number of times.
Police were called and Gurinder was found suffering from a number of stab injuries. He was taken to hospital by the London Ambulance Service (LAS) where he was pronounced dead the next morning at 06:30hrs.
A post-mortem examination held at Uxbridge Mortuary on 1 August 2016 gave the cause of death as multiple stab wounds.
On 4 August 2016 following enquiries detectives from the Homicide and Major Crime Command attended a storage facility in Uxbridge Road, Hayes.
They obtained a warrant allowing them entry to a unit at the storage facility. Inside, officers found a number of items that included swords, a machete, a baseball bat and a crowbar. Many of the items had blood on them.
Clothing was also retrieved which again contained blood.
A forensic analysis of those items was found to contain the DNA of Sandhu. Sandhu was forensically linked to an item of clothing, a balaclava.
Soba was identified by a witness as the person with access to the unit and as the driver of a Volkswagen Golf entering the storage depot two days after the murder. He was seen entering the premises carrying a bag on his shoulder.
A telephone linked to Soba was equally shown as being in touch with Sandhu on the evening of the murder. Sandhu and Soba were arrested on 4 August on suspicion of murder.
Further analysis showed this number was also in contact with Multani immediately after the murder.
Multani was arrested at around on 6 October 2016 at his home address and, in custody during his interview, he admitted his involvement. He informed detectives that he knew Gurinder had upset a number of people who sought revenge and he was hired by them to drive people to where Mr Singh was attacked. He stated he was paid £300 for these services. Multani was charged the following day with murder and assisting an offender.
Singh-Shergil was located and was found to be in possession of a phone which was found to be in contact with Sandhu – he was arrested and charged on 26 November 2016.
On 20 September 2017, Soba – who was on court bail having been charged with assisting an offender – and Dhillon were charged with murder after further information was provided by Multani.
Dhillon was also charged with witness intimidation relating to an incident on 20 August 2017 when he approached a witness and threatened him against attending court in the upcoming murder trial.
Detective Inspector James Stevenson, Homicide and Major Crime Command said:"These men used a shocking level of violence to exact their revenge on Gurinder at the culmination of a bitter feud. They planned the time and location of the attack through to the disposal of the weapons they used.
"Whilst these five men have now been convicted and face lengthy custodial sentences this is not the end to this case. There are more individuals we are seeking in connection with this brutal killing and I would urge anyone with information to come forward.
"We are determined to find the individuals who took part in the attack, we know it will not bring back Gurinder back but it will go some way in bringing a degree of comfort to his family and friends, knowing all those involved have been brought to justice."