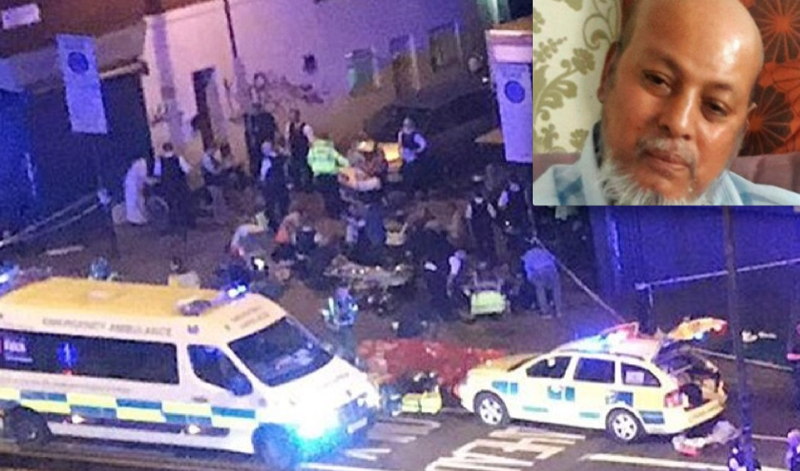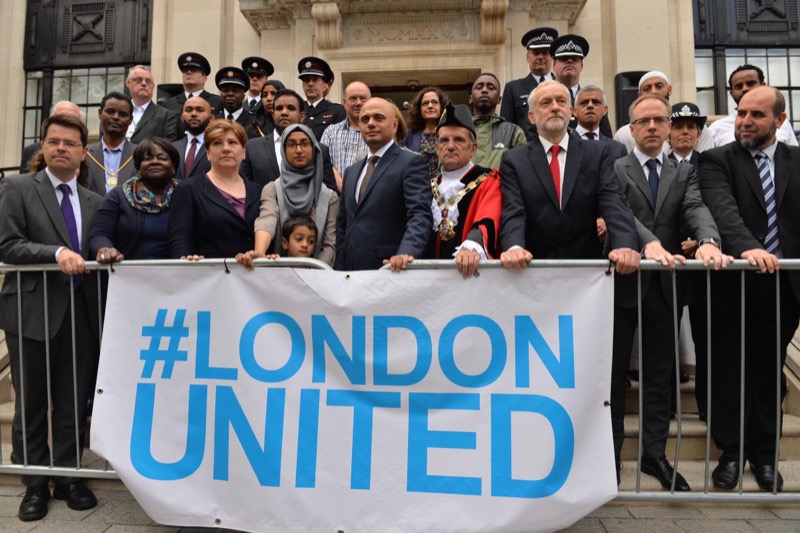 Survivors of north London mosque attack stood shoulder-to-shoulder for a minute's silence marking the first anniversary of the Finsbury Park terrorist attack.
They were joined by emergency service workers who helped victims of the attack, faith leaders, politicians and members of the public outside Islington Town Hall.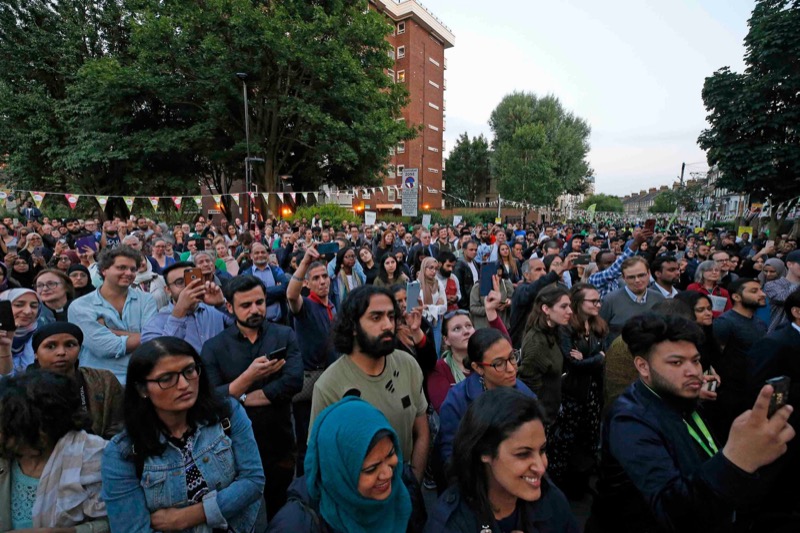 Father of six, Makram Ali, was killed and a dozen others were injured when Darren Osborne drove a van into a crowd leaving evening prayers during Ramadan, outside the Muslim Welfare House in north London on 19th June 2017.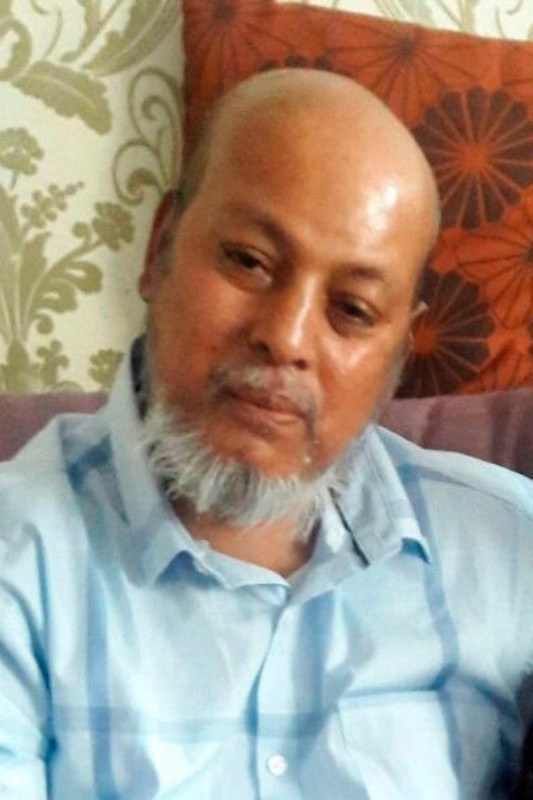 Mr Ali was struck by Osborne's rented removals van on the night of in a race-hate killer frenzy to try to kill as many Muslims as possible in a hit-and-run rampage.
Darren Osborne, 48, was jailed for 43 years for murdering 51-year-old Mr Ali after deliberately ploughing into the crowd on Seven Sisters Road during Ramadan.
Victims of the Finsbury Park attack, say some people at the mosque are still afraid.
The event was attended by Jeremy Corbyn, the Labour leader and MP for Islington North, Emily Thornberry, the Islington South MP and shadow foreign secretary, Sajid Javid, the home secretary, Sadiq Khan, the mayor of London, and local councillors.
Mayor of London Sadiq Khan and other politicians also gave speeches at the event in Islington.
Corbyn, who delivered the closing remarks after the silence, praised the response of the community. He also lauded the emergency services, the local authority and the Muslim Welfare House's Imam, Mohammed Mahmoud, who protected Osborne from retaliation after the attack.
Mr Ali's daughter, Ruzina Akhtar, said: "Our father, like the victims of most terrorism, was entirely innocent which makes his death in this violent way all the more hurtful.
"He was such a peaceful and simple man, he had no bad thoughts for anyone."
Councillor Richard Watts, leader of Islington Council, said: "One year ago, a terrorist attack took the life of Makram Ali, injured many others, and changed the lives of all those affected.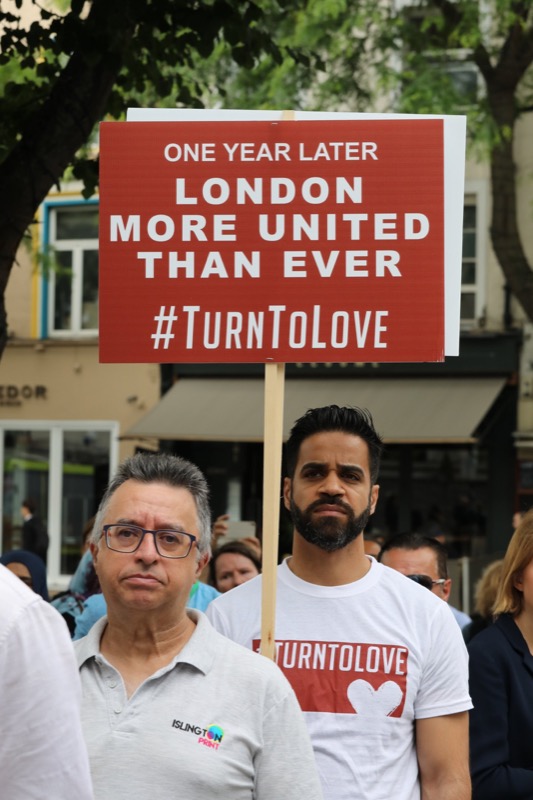 "This was a hate-filled, targeted attack, designed to incite fear, but instead of driving us apart it has brought us closer together.
"I have been deeply moved to see our community stand stronger than ever to reject that message of hate and fear."
Commissioner, Cressida Dick, said: "Today our thoughts are with Makram Ali, who died in the attack at Finsbury Park last year. A husband, father, brother, grandfather – much loved and deeply missed. In the Met we also remember all those who were injured that night and those who were caught up in the horror.
"London is a city of many faiths and many nationalities. Our strength is our unity. The way the local community in Finsbury Park – of all faiths and all backgrounds – came together and remains so strong together is inspirational. A true reflection of our City."
On Monday night and in the early hours of Tuesday, the words #LondonUnited were projected on to Muslim Welfare House. The same phrase was beamed on to the Houses of Parliament and London Bridge to mark the one year anniversary of the two other deadly terrorist attacks in the capital last year.