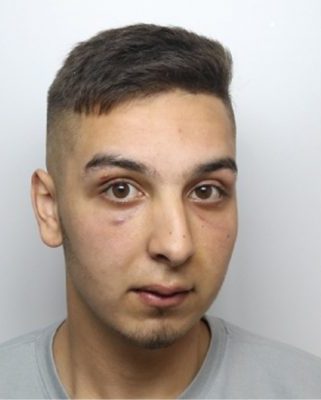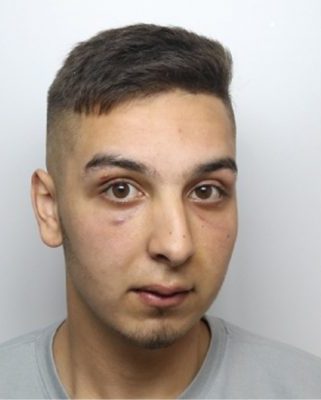 'I don't feel there's a place for me in this world anymore' – those are the chilling words of a young woman who was threatened with a gun, before being raped behind a mosque, in the street and at her own home by two sickening Sheffield teenagers.
Jason Pitter QC told Sheffield Crown Court how the young woman was home with her father, when Aquib Ahmed knocked at a window of her Sheffield home in the early hours of 1st April last year.
When she opened the window, Ahmed, then aged 18, burst into the property armed with a gun which he pointed at his victim's father, and told him to go and lie on his bed.
After the young woman's father complied and went to his bedroom, Ahmed then placed the gun on her forehead, before raping her.
Judge Peter Kelson QC said: "After she was raped by you, you then, effectively, marched her to your co-defendant who was waiting behind the mosque."
Ahmed left the scene, and his co-accused, then aged just 15, raped the woman behind the mosque.
The court was told how the second teenager, who cannot be named for legal reasons, then took her to an alleyway by a nearby takeaway, where he also raped her.
Mr Pitter said: "When he was finished with her, he told her to walk home..however her ordeal was not yet concluded, Ahmed was at her home waiting for her."
The young woman was then raped once more by Ahmed, who, before leaving, told her: "Don't tell the police, because if you do, we will be back to blow your heads off."
Ahmed, now 19, of Barnsley Road, Fir Vale, and his co-accused pleaded guilty to a string of charges, including rape and possession of a firearm, at an earlier hearing.
The court was told how the trauma the young woman, aged 25, suffered in the attack had led to her quitting her job, moving home and to her suffering from anxiety and depression.
Three days prior to the incident taking place, the woman and her father were subjected to a robbery at their home by two individuals armed with a firearm who claimed to be looking for cannabis and money, the court was told.
The defendants denied involvement in the attempted robbery, but said they had been made aware of their victim's existence as a result of it.
The perverted teenagers pleaded guilty to the other offences, on the basis that charges concerning the robbery would not be pursued by the Crown Prosecution Service (CPS).
This basis of plea was accepted by the CPS.
Judge Kelson sentenced Ahmed to 15 years in prison, with an extended license period of five years, due to the risk of danger he is deemed to pose to the public.
The second defendant, now 16, was jailed for six years.
The Sheffield Rape Crisis Centre offer confidential helpline support as well as counselling and advice on giving support to others who have been raped or sexually abused.
Call their confidential helpline on 0808 802 9999, which is open every day between 10am and midnight, or visit their website here.