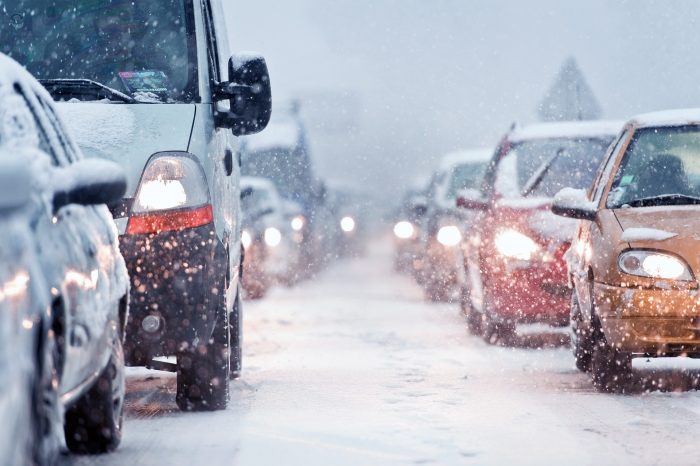 Drivers are being urged to be prepared before setting out on journeys after Highways England issued a severe weather alert for tomorrow (Tuesday) in the North East, Yorkshire, the Midlands, East and South East.
With snow forecast throughout the week, Highways England's gritting teams will be working around the clock to treat roads and keep traffic moving.
An amber 'be prepared' alert will be in place between 2am and noon tomorrow (Tuesday) following a Met Office forecast of snow, which is expected to affect motorways and major A roads throughout the morning.
The snow is expected to come into the North East through the early hours, moving across County Durham, Yorkshire, Nottinghamshire, Derbyshire and then Staffordshire, before moving towards Birmingham and the West Midlands. Snow is also expected to have an impact on the roads in Kent, Essex and East Sussex.
Highways England's Head of Road Safety, Richard Leonard, said: "Gritters are out treating our routes around the clock but it is still important to drive to the conditions when snow is forecast.
"If you need to travel in the morning, make sure you keep your distance and reduce your speed because, even in conditions that seem normal and when the snow is not settling, it can be slippery if ice patches have formed, or where fresh salt has not been worked into the carriageway.
"Drivers should plan their journeys, monitor weather reports and pack a snow kit of blankets, food, water and a shovel if they really need to travel."
Nicola Maxey from the Met Office said: "It's a good idea to keep an eye on the latest Met Office forecast and warnings for your area to ensure you're up to date with the latest situation.
"You can do this by checking the Met Office website for the daily forecast or our warnings page, or you could download our weather app which will ensure you can keep up to date while you are out and about. With the latest weather information for your area, you will be able to prepare for what is in store and plan your activities accordingly."