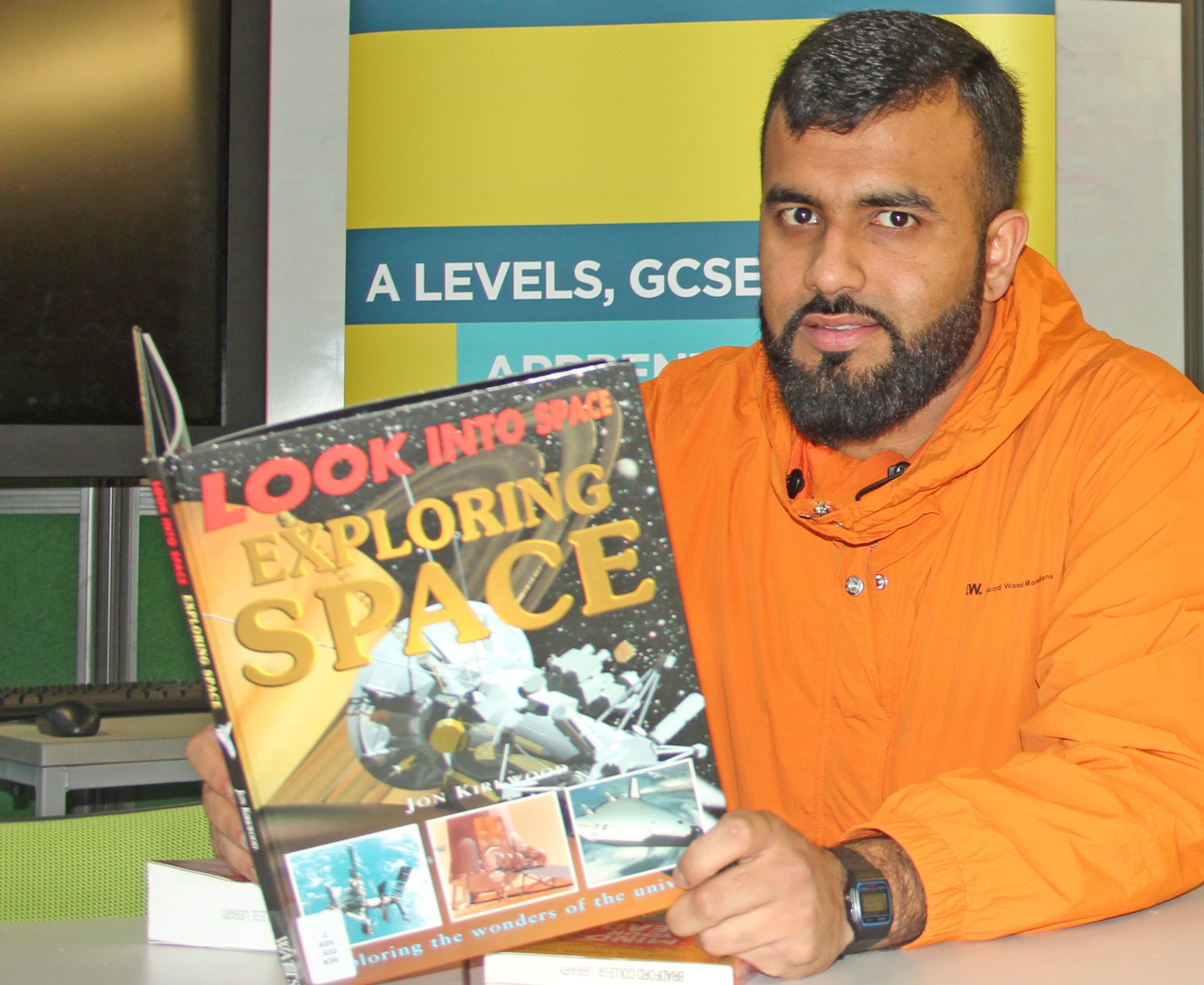 A poet, mental health campaigner, Guinness World Record holder and future space traveller visited Bradford College to inspire students.
Hussain Manawer spoke and performed for students at an event organised by the college's student-run social work society.
The 26-year-old told the audience how he turned his life around from being an under-achiever at school to seeing off 30,000 other entrants from 90 countries in a competition to win the chance to go into space. He is due to blast off in 2018 and is already in training with NASA for the mission that will see him become the first British Muslim to go into space.
He admitted he entered the competition, not because he had any long-held ambition to head into space but, to build himself a platform from which he can help change the world.
His other achievements include setting a world record, in April this year, for organising the world's largest mental health lesson at which 500 teenagers took part in a 30-minute lesson at the Hackney Empire.
The Essex boy, from Ilford, also recently appeared in London Mayor Sadiq Khan's anti-knife campaign, London Needs You Alive.
Hussain explained to students that visiting a friend in prison had motivated him to take a more positive approach to life and that he was driven to make his family proud and to raise awareness of mental health issues, especially in young.
He urged students to surround themselves with positive energy and to talk to their tutors, family and friends if they have any problems and to find a place to express themselves be that through poetry, football, music or anything else they enjoy.
Hussain, who is signed to the same record label as Jay-Z and Rihanna as a spoken word artist, rounded off his appearance with a performance of his poem, Playground.
"There is no difference between me and any of you," he told the Bradford College students, "unless you don't try. All you have to do is try."