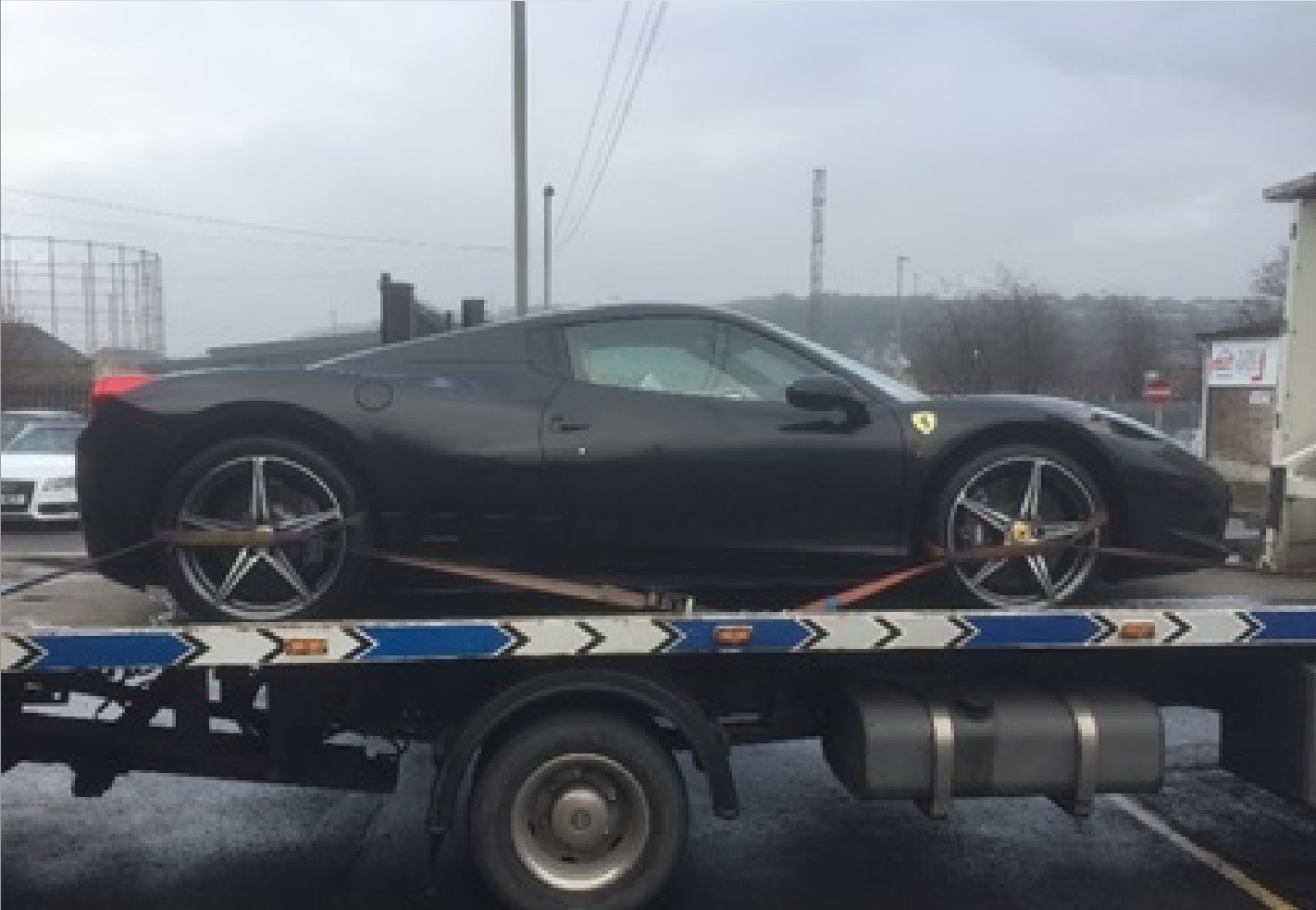 Criminal kingpins have been counting the cost across Yorkshire and Humber after being stung for over £109-million in a decade of POCA confiscations.
Financial investigators at West Yorkshire Police and the Regional Asset Recovery Team (RART) have truly made sure crime doesn't pay after ten years of recovering criminal assets to reinvest in the fight against crime.
In the latest confiscation West Yorkshire Police's Economic Crime unit seized assets valued at £115,314 from Nicholas Adair (28) and Cassie Nay (29) at Leeds Crown Court on Friday.
Adair and Nay, from Crossgates in Leeds, were convicted and jailed in January 2018 for money laundering and drug offences.
The couple were judged to have benefitted from crime to a value of £156,879 and will be liable to repay that amount in full if they possess the means to do so.
The confiscation means that police have confiscated over £64,115,000 in cash and assets since 2008, while the Regional Asset Recovery Team has seized £45-million.
Major investigations from the past decade included the seizure of £860,000 in cash from the house in Bradford, £1million cash from a property in Huddersfield.
Other investigations resulted in the seizure of various high value items including watches, jewellery and motor vehicles, antiques and even a book worth £2,000. Assets confiscated over the years include jet skis, boats, sports memorabilia, and a collection of Sci Fi merchandise consisting of Star Wars toys.
Operation Lennon resulted in 15 people being jailed for the importation and supply of Class B drugs following the then largest investigation conducted by West Yorkshire Police into the importation and supply of synthetic drugs.
The confiscation orders for this operation included cash seized from the suspects, a classic Ferrari motor vehicle, a substantial residential property, and significant funds held in bank accounts.
In Operation Editmouth, hundreds of thousands of pounds cash was seized during a money laundering investigation. And Operation Limewood, another money laundering investigation conducted by the Force, resulted in two confiscation orders totalling approximately £1million. The assets included properties in the UK and a Villa in Spain.
Last year, meanwhile, officers successfully obtained a confiscation order of £2-million against former Wakefield solicitor Linda Box.
Box was jailed for seven years in 2016 after being found guilty of defrauding victims grieving families and the Church of England.
The cash was taken to fund a lavish lifestyle including luxury holidays and stays at the Ritz hotel in London. All of the £2-million confiscation will be given back to Box's victims.
Significant Regional Asset Recovery Team confiscations, meanwhile, include the seizure of £377,157 from two Halifax men and a male from London who were jailed in 2016 for their role in a drugs trafficking ring (Operation Gascony).
Two of the males were subject to confiscation orders of £112,164 and £205,352 in January this year while the third man was ordered to pay £59,641 in December 2017.
The orders were to be met with cash, property seized from the Halifax area and proceeds from the sale of high value vehicles including a black Ferrari car.
Other RART confiscations included £189,099.81 seized from a Bradford man who was sentenced to 30 months imprisonment in 2016 after pleading guilty to seven offences of money laundering.
In 2014, a Bradford drug dealer who had one claimed he had no assets was also ordered to pay £164,000, after detailed analysis by RART established assets belonging to him which he had tried to hide through differing companies.
Detective Superintendent Nigel Costello of West Yorkshire Police said: "Since its introduction, the Proceeds of Crime Act has become a key weapon in our fight to tackle and disrupt organised crime.
"Over the past decade the Force has invested in financial investigators who have worked tirelessly to take away the criminal gains of organised criminals.
"When persons are caught and convicted this is not the end of the process, assets are traced and confiscated and these monies can be put to good use to benefit others, including victims.
"In the case of Linda Box in particular, it is heartening to know that approximately £2-million will now be paid back to those she so cruelly stole from."
Ramona Senior, Head of the North East RART and West Yorkshire Police's Economic Crime Unit said: "The size of the sums seized in the operations highlighted show the vast sums of money being generated by organised crime and the impact the scale of their criminality has on communities.
"Operation Gascony and Operation Lennon in particular were massive investigations executed over many months and involving significant resources.
"The end result however was that everything possible was done to ensure those involved did not benefit from their crimes and faced significant extensions to prison sentences if they failed to pay.
"A number of major POCA confiscations currently remain in the pipeline and the public can be assured that we will continue our efforts to disrupt organise crime by ensuring that crime does not pay."
Mark Burns-Williamson, Police and Crime Commissioner for West Yorkshire, said: "To see the huge difference these recovery teams have made over the last decade is extremely heartening and a credit to all involved.
"I am a big supporter of the Proceeds of Crime Act legislation and its worth is plain to see here. I want to congratulate and thank all the staff in the Economic Crime Unit and RART for their invaluable and dedicated work over the last 10 years, long may it continue and I will continue to champion the Proceeds of Crime approach.
"My Safer Communities Fund, which gives grants to not for profit organisations working to keep West Yorkshire safe, is financed by money recovered from criminals. The Fund launched in 2014 and has so far given out over £2million back to our communities to over 460 different projects, many of which I have had the pleasure of visiting and seeing the positive and often amazing impact of the work being carried out."