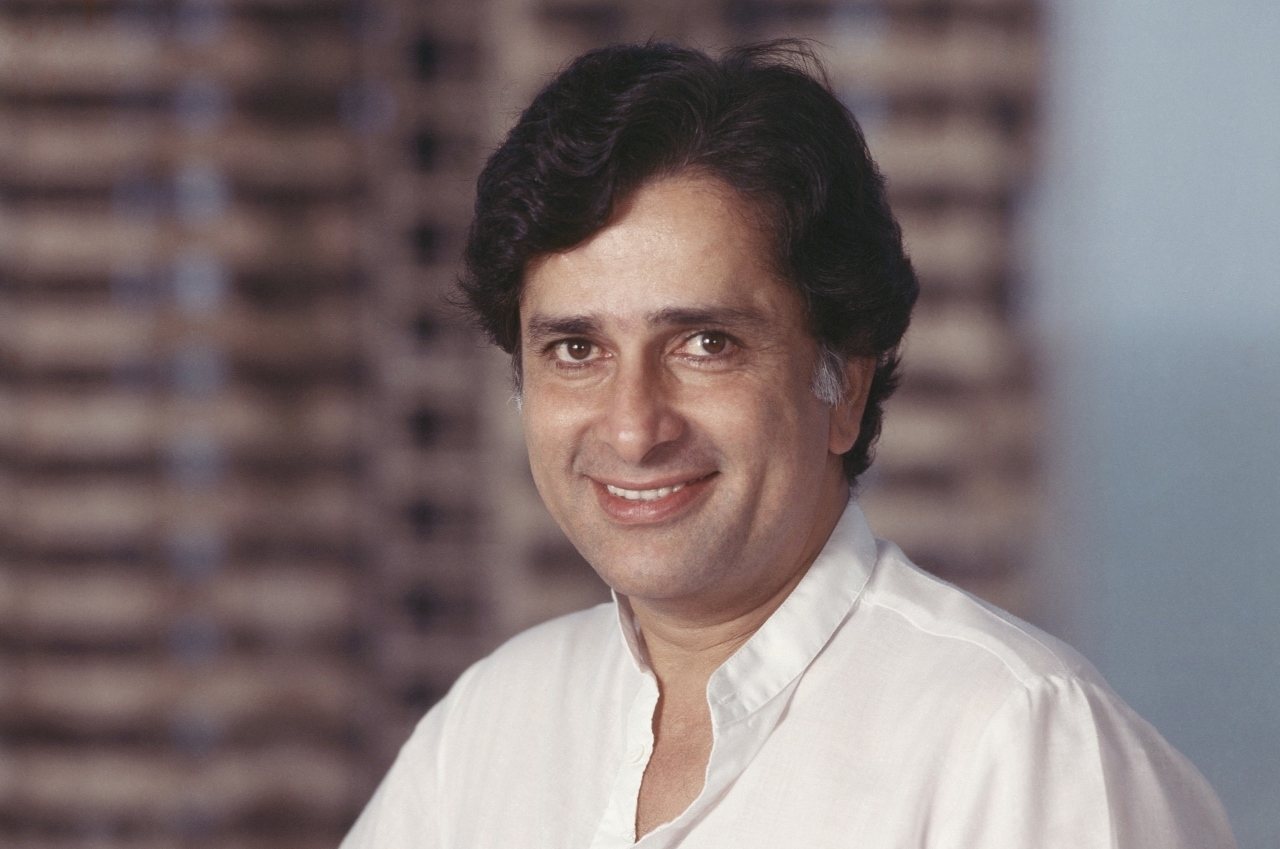 Veteran actor-producer and Bollywood icon Shashi Kapoor, the romantic screen icon of the 70s and early 80s, died on Monday 4th december at a hospital in Mumbai. He was 79.
Shashi Kapoor's nephew and actor Randhir Kapoor confirmed the news of his death. Shashi had a kidney problem and was on dialysis for several years.
Born in the eastern Indian city of Kolkata in 1938 Shashi was the third and youngest son of Prithviraj Kapoor who was a pioneer of Hindi film and theatre.
He was He began his career early, assisting in his father's travelling theatre company and appearing on stage in a production of 'Shakuntala', a classic Hindu love story, at the tender age of six.
His Bollywood career also began in childhood and he grew into a matinee idol, appearing in more than 150 films and winning over fans with his charm and suave good looks.
He debuted as a leading man in 'Dharmputra' in 1961, and his most memorable roles were in such films as 'Jab Jab Phool Khile' (Whenever The Flowers Bloom, 1965), 'Kabhi Kabhie' (Sometimes, 1976), and 'Kalyug' (Age of Downfall, 1981).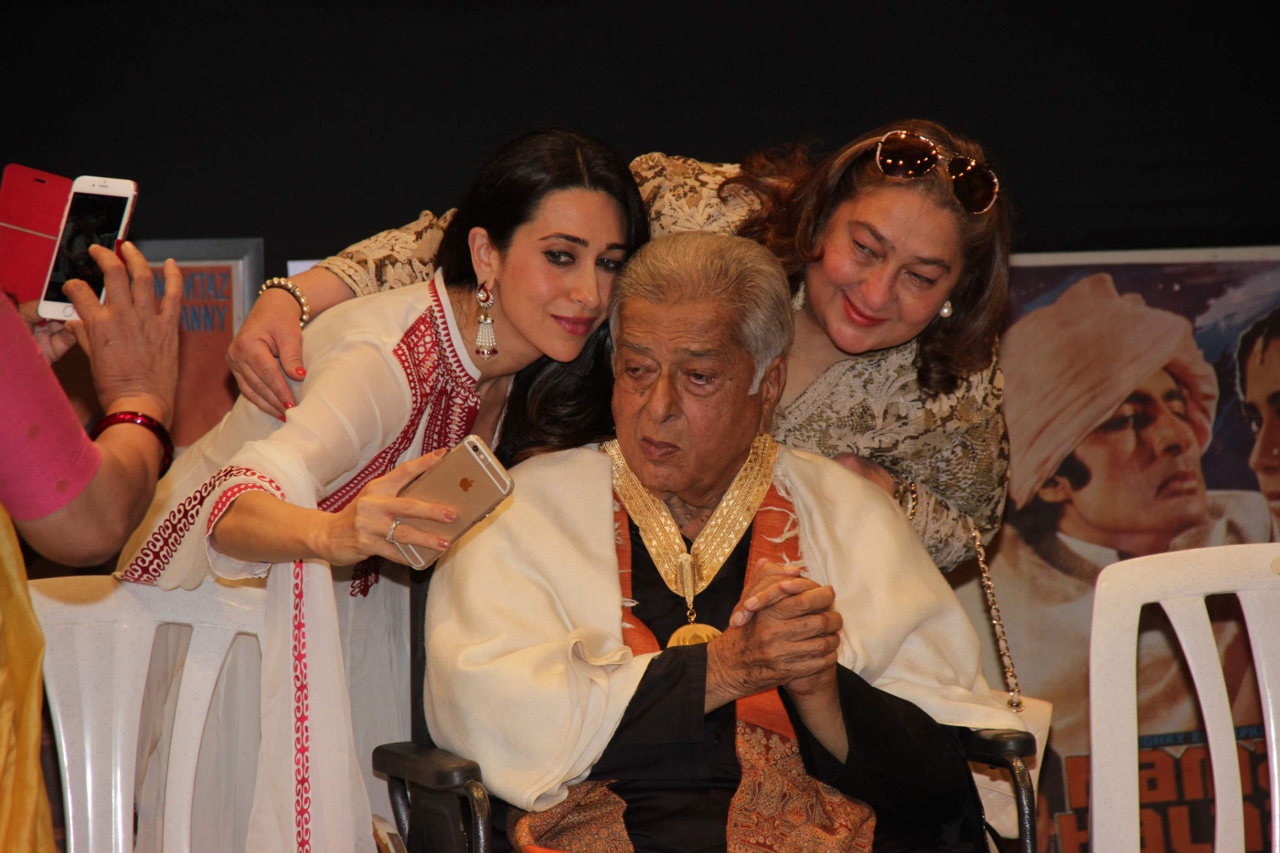 Shashi won several national film awards and was awarded the Padma Bhushan civilian honour by the Indian government in 2011.
He also appeared in several English-language films, including several Merchant Ivory productions, such as The Householder, Shakespeare Wallah, Bombay Talkie, and Heat and Dust.
Shashi's eldest brother Raj Kapoor, who died in 1988, was also a famous Hindi cinema actor. Randhir is Raj's son.
Married to Anglo-Indian theatre actress Jennifer Kendal, who died in 1984, and is survived by his sons Karan and Kunal, alongside daughter Sanjana.
"Shashi Uncle was not only a great star and a passionate filmmaker, but a wonderful human being. His work has always given Indian audiences great joy… His passing away is a sad day for all of us," actor Aamir Khan tweeted.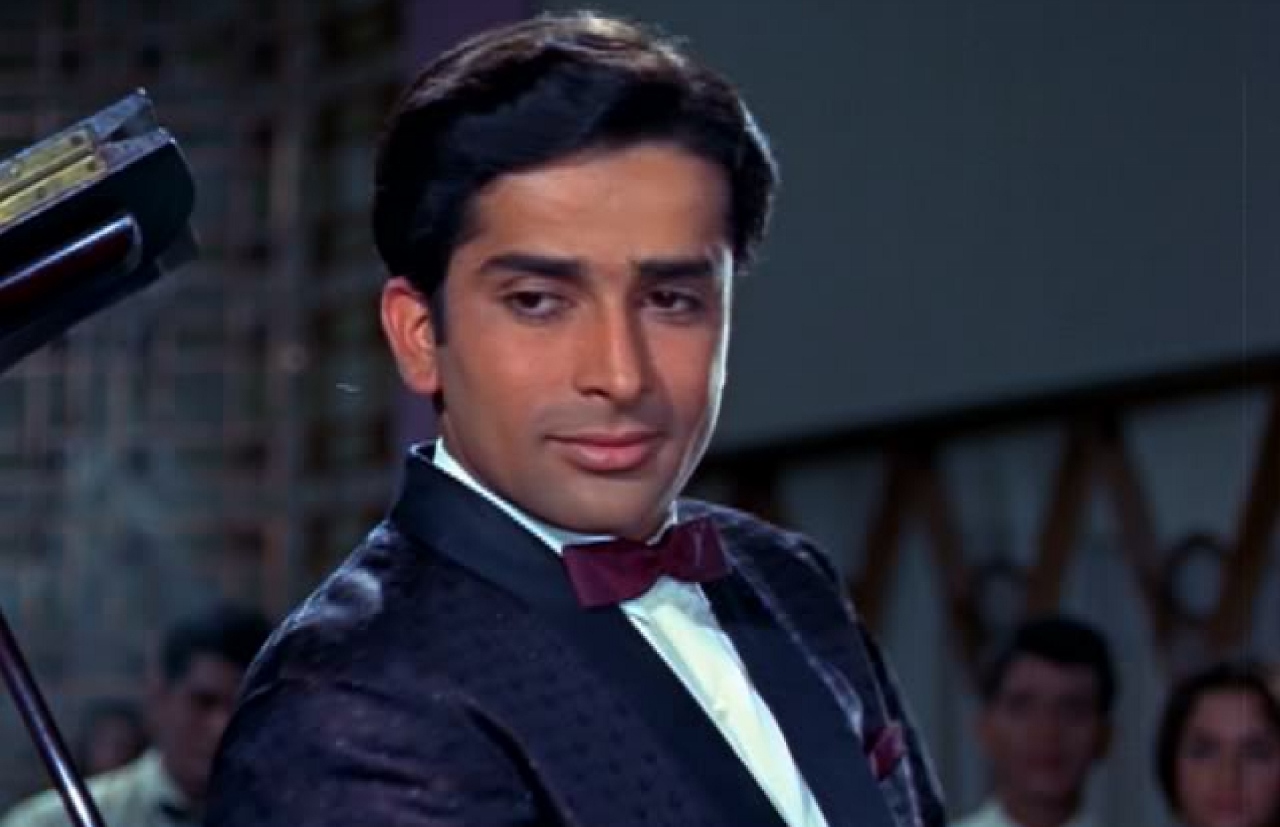 ---
Shashi Kapoor Filmography
1948 – "Aag" (child artist)
1950s
1950 – "Sangram" (child artist)
1951 – "Awaara" (child artist)
1961 – "Dharamputra"
1961 – "Char Diwari"
1962 – "Mehndi Lagi Mere Haath"
1962 – "Prem Patra"
1963 – "The Householder" (English film)
1963 – "Jab Se Tumhen Dekha Hai"
1963 – "Holiday in Bombay"
1963 – "Yeh Dil Kisko Doon"
1964 – "Benazir"
1965 – "Waqt"
1965 – "Mohabbat Isko Kehte Hain"
1965 – "Shakespeare Wallah" (English film)
1965 – "Jab Jab Phool Khile"
1966 – "Neend Hamari Khwab Tumhare"
1966 – "Biradari"
1966 – "Pyar Kiye Jaa"
1967 – "Aamne Samne"
1967 – "Dil Ne Pukara"
1967 – "Pretty Polly"
1968 – "Haseena Maan Jayegi"
1968 – "Kanyadaan"
1969 – "Pyar Ka Mausam"
1969 – "Ek Shrimaan Ek Shrimati"
1969 – "Raja Saab"
1969 – "Jahan Pyar Mile"
1970 – "Abhinetri"
1970 – "Bombay Talkie" (English film)
1970 – "Suhana Safar"
1970 – "My Love"
1971 – "Sharmilee"
1971 – "Patanga"
1972 – "Siddhartha" (English film)
1973 – "Aa Gale Lag Jaa"
1973 – "Naina"
1974 – "Mr. Romeo"
1974 – "Vachan"
1974 – "Roti Kapda Aur Makaan"
1974 – "Chor Machaye Shor"
1975 – "Deewaar"
1975 – "Salaakhen"
1975 – "Prem Kahani"
1975 – "Chori Mera Kaam"
1976 – "Kabhi Kabhie"
1976 – "Jai Bajrang Bali"
1976 – "Shankar Dada"
1976 – "Fakira"
1976 – "Deewaangee"
1976 – "Naach Uthe Sansaar"
1977 – "Farishta Ya Qatil"
1977 – "Immaan Dharam"
1977 – "Mukti"
1977 – "Hira Aur Patthar"
1977 – "Chor Sipahee"
1977 – "Doosra Aadmi"
1978 – "Trishul"
1978 – "Heeralal Pannalal"
1978 – "Apna Khoon"
1978 – "Satyam Shivam Sundaram"
1978 – "Junoon"
1978 – "Amar Shakti"
1978 – "Phaansi"
1978 – "Muqaddar"
1978 – "Trishna"
1979 – "Suhaag"
1979 – "Duniya Meri Jeb Mein"
1979 – "Kaala Patthar"
1980 – "Do Aur Do Paanch"
1980 – "Kali Ghata"
1980 – "Kalyug"
1980 – "Shaan"
1980 – "Swayamvar"
1981 – "Krodhi"
1981 – "Kranti"
1981 – "Silsila"
1981 – "Baseraa"
1981 – "Maan Gaye Ustaad"
1982 – "Vijeta"
1982 – "Namak Halaal"
1982 – "Sawaal"
1982 – "Heat and Dust" (English film)
1983 – "Ghungroo"
1983 – "Gehri Chot – Urf: Durdesh"
1983 – "Bandhan Kuchchey Dhaagon Ka"
1984 – "Pakhandi"
1984 – "Zameen Aasman"
1986 – "New Delhi Times"
1986 – "Swati"
1986 – "Ek Main Aur Ek Tu"
1986 – "Ilzaam"
1987 – "Sammy and Rosie Get Laid" (English film)
1987 – "Pyaar Ki Jeet"
1987 – "Ijaazat"
1987 – "Sindoor"
1987 – "Naam O Nishan"
1988 – "The Deceivers" (English film)
1989 – "Clerk"
1991 – "Akayla"
1993 – "In Custody"
1998 – "Jinnah" (English film)
1998 – "Side Streets" "English film"
---