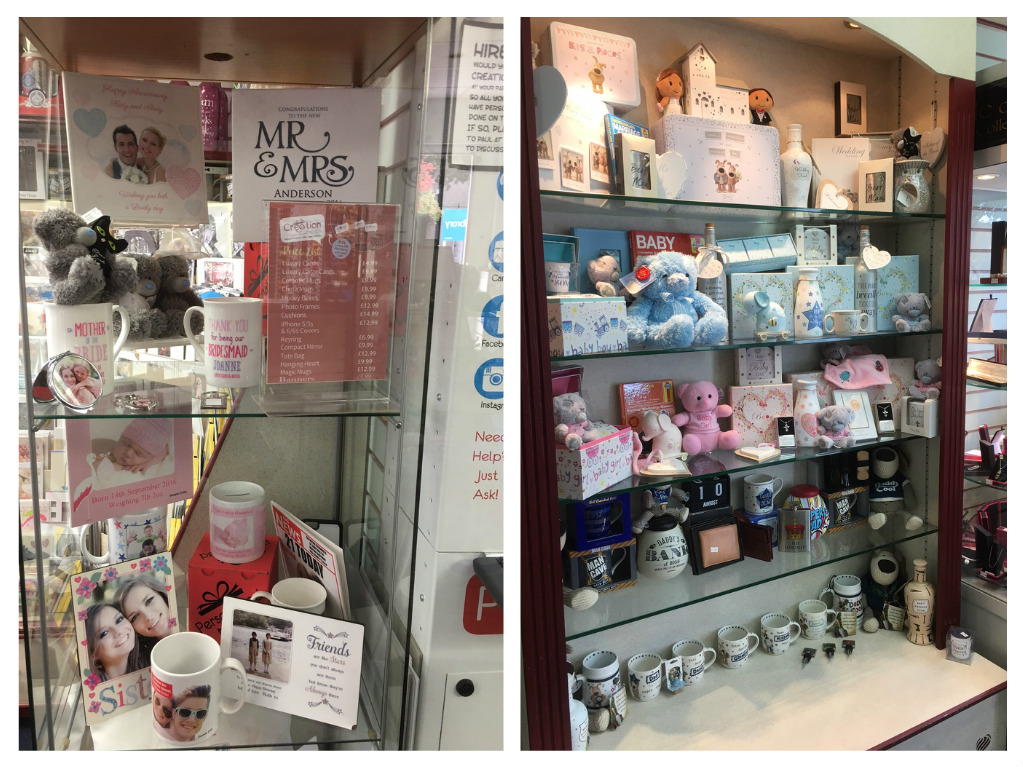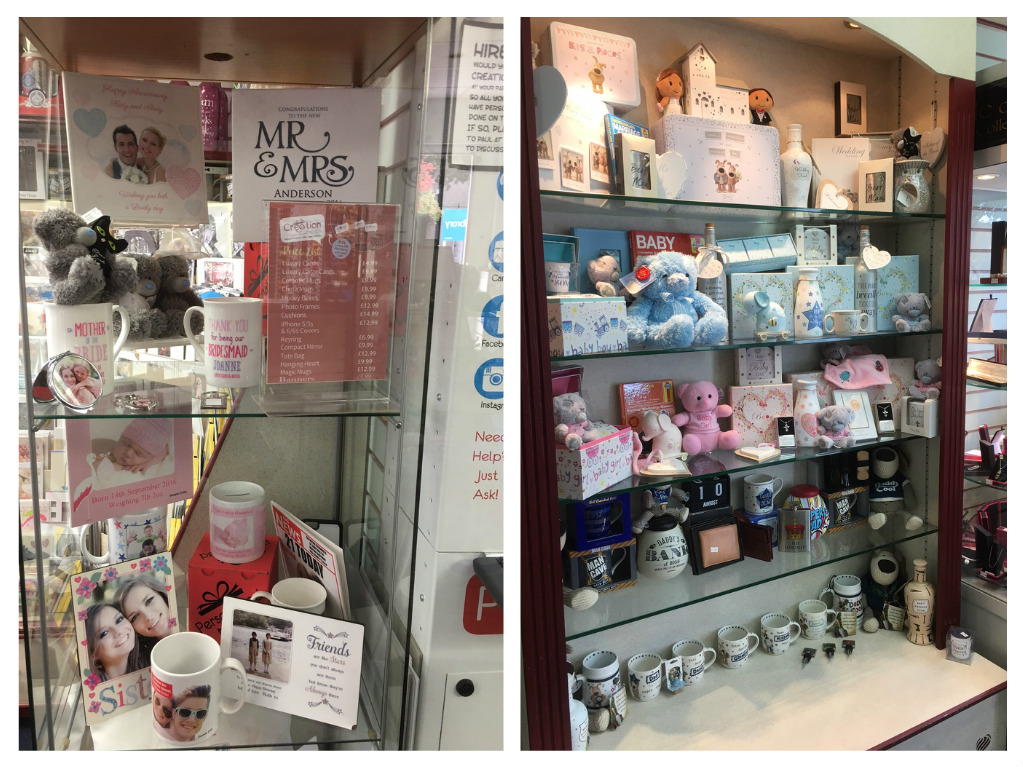 Daisy Chain set to release mobile Creation Centre which will offer guests a personalised piece of the special day
Daisy Chain is a small business which is run by a Mother/Son combo, Christine Haigh runs 'Oops a Daisy' which is located on Mirfield high street and Paul Knight runs Daisy Chain. Christine has specialised in Greetings cards and gift shops for over 30 years having started her first shop in Lymington, Hampshire.
But since returned closer to home to be near her family, Paul then joined the family business to help expand and that is what is now Daisy Chain.
Daisy Chain sells a large selection of Blank greetings cards, as well as a large selection of gifts, including Balinese handmade sterling silver jewellery, a good selection of Stirling silver jewellery, as well as Costume jewellery to meet all budgets.
A large selection of WoodWick scented candles, and melts, as well as electric Melt pots and Tea light melt pots, assorted gifts for both male and females, as well as arts and crafts, Haberdashery. Very shortly they will have a large selection of Stationary.
They also have two different machines in store to personalise both greetings cards and gifts. One of those machines is called "Spacehippo.com" where you can personalise high gloss finished cards, with both images and words of your own choosing, and they are printed in store in a matter of minutes.
They have the "Creation Express" which also does high end personalised cards, as well as a huge range of personalised gifts as well, and this system also allows all items to be done in store in a matter of minutes.
Daisy Chain is still in its infancy, having only been started late November 2016, but its sister shop Oops a daisy has been established in Mirfield now for nearly 10 years. The shop was originally called "celebrations", which was also a Greetings card shop as well as gifts.
With the aim to keep supplying the good people of Mirfield and beyond the range of cards they expect to find at low prices.
Their market is to sell to "everyone" from young to old, supplying a huge range of products at a good price, while keeping the idea that no matter what your budget is, they aim to make sure you can buy that perfect card or gift.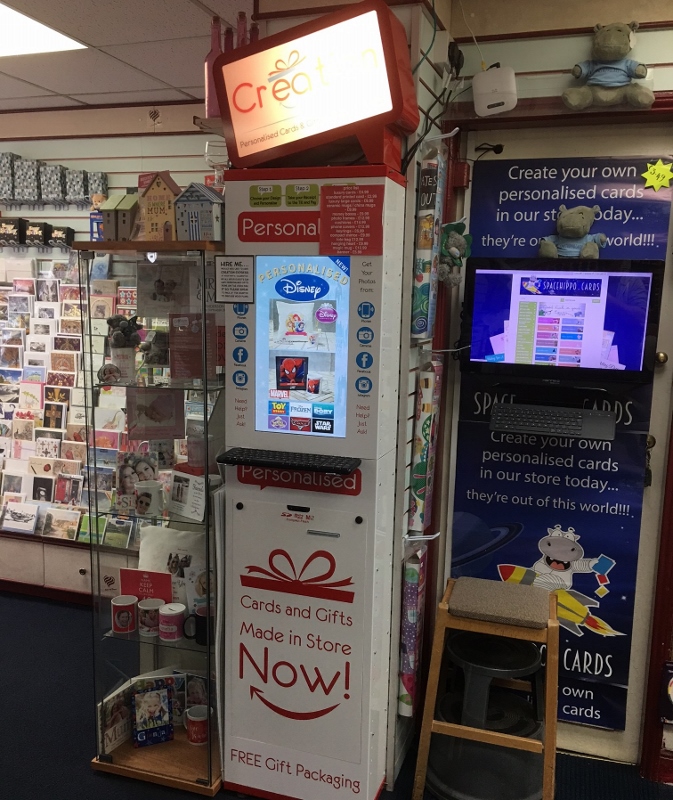 Daisy Chain is a simple small shop with a big heart, which makes customers want to step through their door, anyone is welcome. To browse or spend a longer time in store or even to chat and socialise.
Daisy Chain's unique selling point is the 'Creation Express', which is a personalised card and gift system, using state of the art technology, which makes them able to offer a huge range of cards and designs, as well as gifts and designs which anyone can personalise.
Examples could be a mug with your family on it or any design that can be used and personalised to suit the customer. Currently 'Creation Express' is located instore but it is set to become a mobile service.
This will allow them to offer a service which is unique and not seen on the market, where customers can have this service at for example a wedding service or party. The customer goes to Daisy Chain and discusses their needs and ideas, they are then given a price for the service with Creation Express.
Then when this has been finalised, they turn up at the venue and start setting up the packages which have been chosen, which will give the guests a memorable memento of the occasion.
All guests can have a personalised item from the list of gifts which, so for example if it was a wedding occasion the guests could take away a souvenir from the big day be it a mug, a key ring, or a cushion from a photo on their phone. This will be completed in a matter of minutes.
The list of gifts includes; Luxury Cards, Ceramic mugs, china mugs, Money Boxes, Photo frames, Cushions, iPhone covers, Keyrings, compact mirrors, Tote Bags, Hanging Hearts and Magic Mugs.
The great thing is every single item listed only takes a few minutes to do, and the guest walks away with it, there and then.
Being a family run tight knit group of employees, many have commented on the open and inviting nature of the shop with a large selection of gifts and cards at great affordable prices. Everyone who walks through Daisy Chain will be acknowledged.
Daisy Chain plans to continue building its brand with more gifts and jewellery designs, maintain their great prices.
The great thing about the Personalised items in store is that we can make a Card or gift to reflect on the person, so they can cover so many different religious celebrations, with the added bonus that our customer can create a gift or card for someone that is written in his or her own language. Recently they created several celebration cards for Polish Mother's day back in May, we also did cards for "Eid-al-Fitr" " "Raksha Bandhan" and "Eid- Ul- Adha" as well as many British celebrations as well.