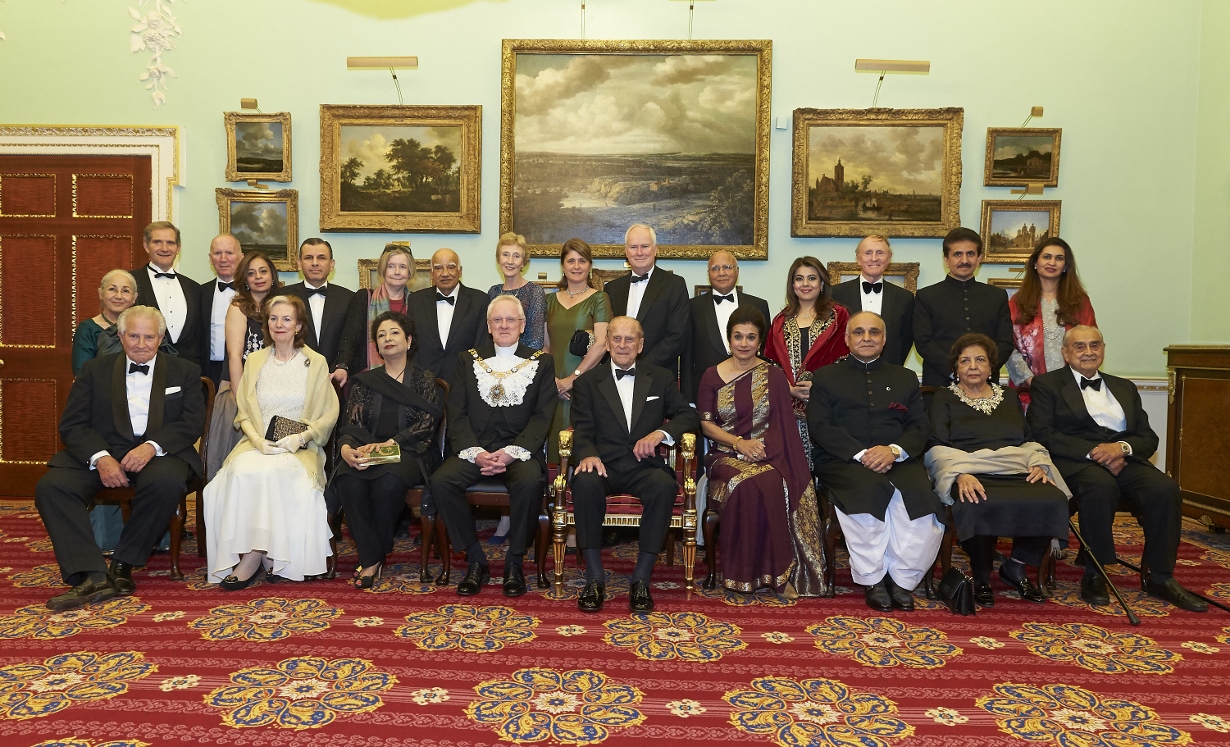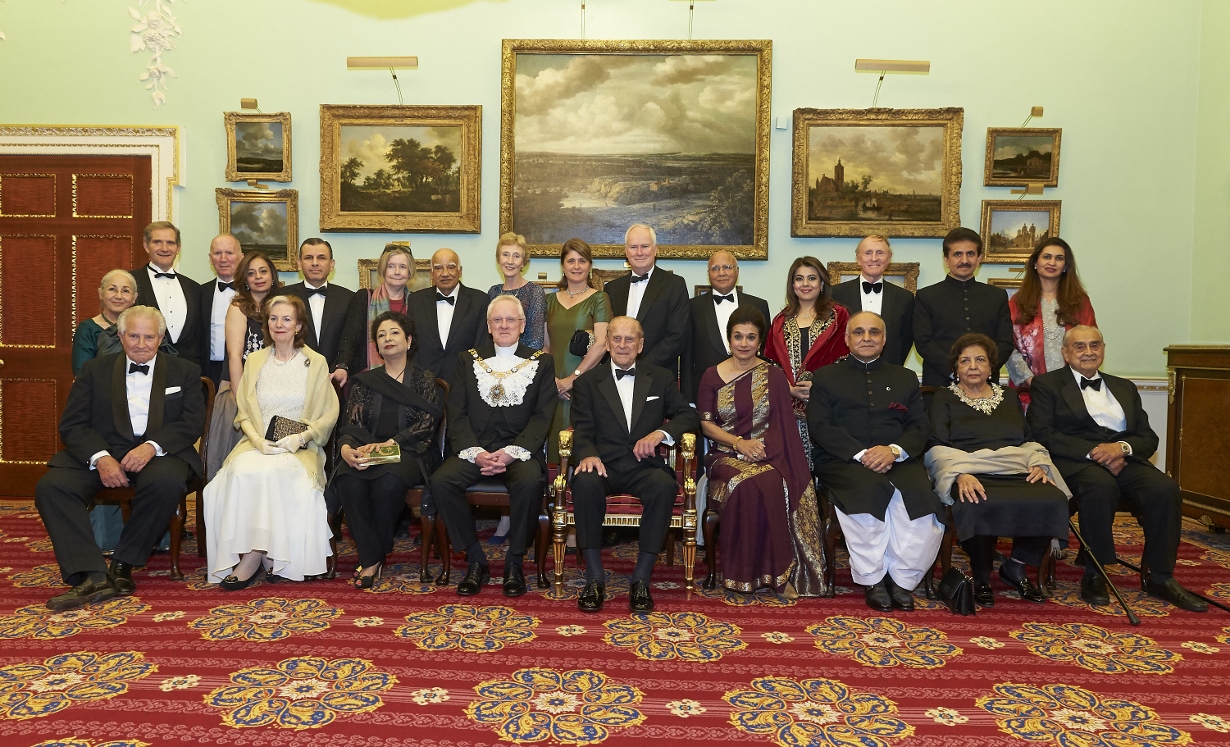 The Duke of Edinburgh, Patron of the Pakistan Society, attended a dinner marking the 70th Anniversary of the founding of Pakistan and establishment of UK-Pakistan diplomatic relations, held at the Mansion House.
The Duke of Edinburgh also marked 63 years as Patron of the Pakistan Society, which was founded in 1951 and based in London. The Society aims to increase public knowledge in Britain of the arts, history, geography, economic life and institutions of Pakistan.
The Pakistan Society Award 2017 was presented at the dinner by The Duke of Edinburgh to Dr Syed Babar Ali OBE for services to conservation, government, and UK-Pakistan relations.
Sir Nicholas Barrington KCMG CVO, Honorary Vice President of the Pakistan Society in the citation address said that the award was given to Dr Syed Babar Ali "for the advancement of public knowledge and understanding of Pakistan in the United Kingdom and beyond."
The dinner was also attended by HRH Princess Sarvath El Hassan of The Hashemite Kingdom of Jordan.
The President of Pakistan, H.E. Mr. Mamnoon Hussain in his message to the Pakistan Society as its Co-Patron said: "Over the last 70 years relations between Pakistan and the United Kingdom have grown from strength to strength.
"Today our close partnership is not only defined by a shared history but also by a shared future of peace, prosperity and development."
The Lord Mayor of London, Alderman Dr Andrew Parmley, who is hosting the Dinner at the Mansion House, said: "I am very pleased to have the opportunity to host this year's dinner by the Pakistan Society at The Mansion House.
"I am confident that the UK and Pakistan's strong and forward-looking relationship will continue to facilitate the growth and prosperity of both our great Nations. There are so many exciting opportunities for collaboration, across both physical and financial infrastructure."
The High Commissioner for Pakistan, HE Mr Syed Ibne Abbas, Honorary President of the Pakistan Society, said: "This year marks the 70th Anniversary of diplomatic relations between Pakistan and the United Kingdom.
"It gives me immense satisfaction that historic relations between our two countries have transformed into a strategic partnership, reinforced by growing people-to-people contacts and cultural exchanges"
The Chairman of the Pakistan Society, Sir William Blackburne in his address to the Dinner said: "It is a tribute to both countries that our relationship remains one of mutual cooperation based on deep and firm foundations.
"It is an especial privilege to welcome HRH The Duke of Edinburgh to the Dinner. His Royal Highness has been the Society's Patron since 1953 and his support for our activities throughout this time has been very greatly appreciated."