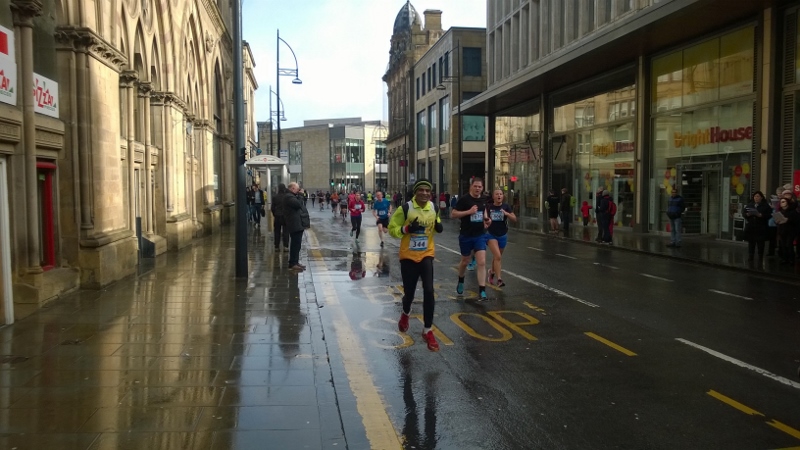 A man from Bradford has been instrumental in raising over £24,000 for charity.
Kamlesh Patel has participated in a number of fund raising events, many of them physically challenging, and he's showing no signs so slowing down.
Marie Curie is a charity that is very important to Kamlesh, so much so that he's helped to raise over £9,000 for hem.
"Marie Curie needs donations to continue running its nursing service, hospices, support line and much more," Kamlesh explained.
"Cancer touches the lives of many, young and old.
"I feel emotionally touched seeing people suffering from cancer and wanted to do something for them and their families, which will help the cancer patient's quality of life.
"The hospice in Leeds-Bradford provides free specialist medical cancer care for people with serious and terminal illnesses and emotional support for their families, giving them the best possible quality of life."
The hospice is a place where cancer suffers can stay, or visit regularly to receive treatment such as pain relief, physiotherapy and complimentary therapies.
"It's a warm, welcoming place where loved ones can be together," Kamlesh said.
"And because the hospice works hand in hand with local nurses in the community, they also help people return to their own homes and be looked after there."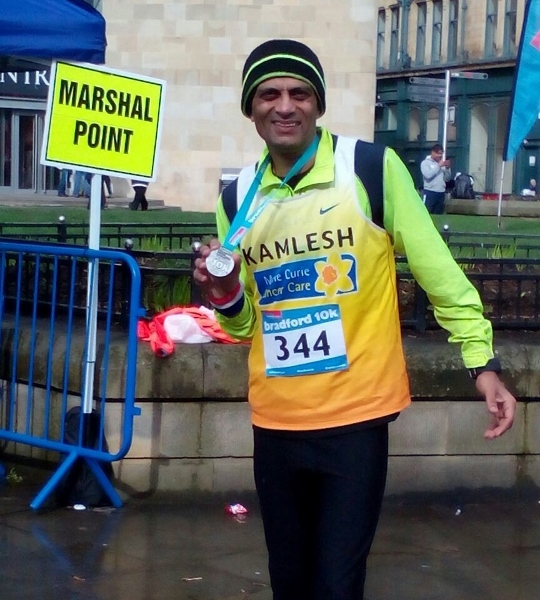 The rest of the 55-year-old's efforts have been for organisations both locally and internationally, raising money for causes like St Luke's Hospital (Bradford), St James's Hospital (Leeds), Oxfam, Sport Aid and the Kenya SEWA project (Selfless Efforts for Welfare of All – a Hindu faith-based humanitarian non-profit service organisation) to name just a handful.
"Fundraising is difficult, because with every challenge I do people's expectations get higher. When I go around again asking for them to sponsor the next one they're keen to know how I'm going to top the last challenge completed," Kamlesh laughingly explained.
"They want me to do tougher challenges and it becomes even harder."
Kamlesh said that marathons are very physically demanding and unpredictable.
"You don't know what to expect on the day. Mental preparation is very important when you're running, you have to rely on yourself."
Still, Kamlesh won't be slowed down. He's already planned several fundraising events for 2017, including the Greater Manchester Marathon in Trafford on 2nd April and a Yorkshire Three Peaks trek, which covers an exhausting 24 miles, and includes a 5,200ft ascent.
To help Kamlesh in his tireless efforts to raise money, check out his Just Giving page at www.justgiving.com/fundraising/kamlesh-patel-2017