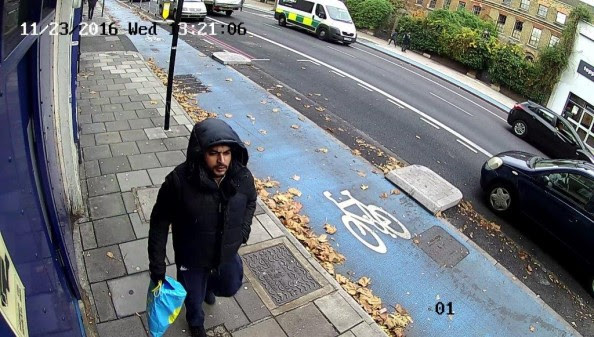 A man who committed a string of armed robberies at betting shops in east London has has been jailed following an investigation by officers from the Met's Flying Squad.
Islam Uddin, 32 (14.10.84), of no fixed abode pleaded guilty at the Old Bailey to seven counts of robbery, two counts of attempted robbery and nine counts of possession of a firearm with intent to commit an indictable offence.
He was sentenced on Thursday, 9 March to a total of 10 years' imprisonment.
Uddin was identified by Flying Squad detectives as being involved in a series of armed robberies in the Plaistow and Stepney areas taking place between February 2016 and December 2016.
He was arrested by the Flying Squad on 21 December 2016 shortly after committing a robbery at a betting shop on Barking Road in Plaistow. On arrest, officers found him in possession of an air pistol.
In each offence, Uddin entered the betting shop and then threatened staff with a pistol, demanding cash. In total, around £1,500 was stolen during the various robberies and he targeted some of the betting shops more than once.
Detective Constable Mark Waker, from the Met's Flying Squad, who investigated the case, said: "Uddin terrorised the staff at the betting shops he targeted. Many of them were left extremely shaken after he threatened them with a gun. It was only through good fortune that nobody was seriously injured by him and this sentence means that a dangerous and violent criminal is now behind bars for a considerable time."
The offences took place at Coral on Barking Road, Plaistow, E13; Paddy Power on Barking Road, Plaistow and Betfred on Mile End Road, E1 between 10 February 2016 and 21 December 2016.