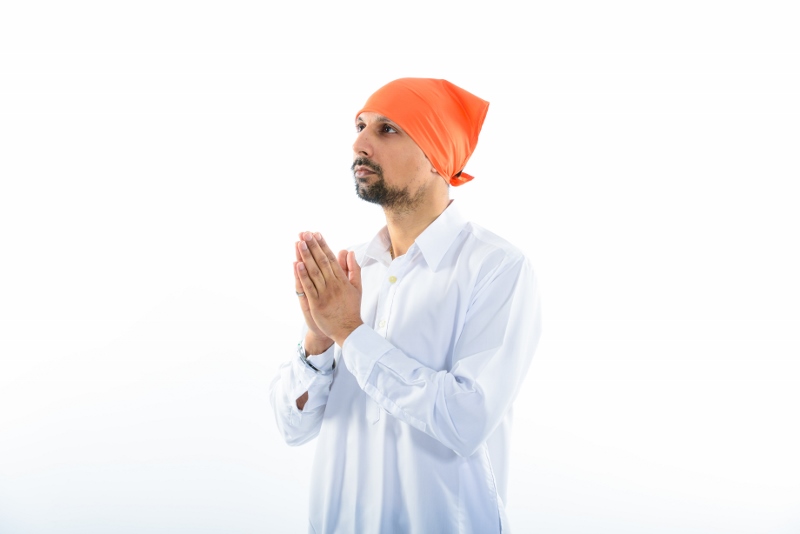 With the auspicious occasion of Vaisakhi fast approaching, Musical Storm Records are proud to present 'Kalgidhar De Singh' a dharmik track by Punjabi vocalist JS.Kay.
This project sees JS.Kay fulfilling his lifetime ambition to record and release a dharmik song.
He says: "Before I got into the Punjabi music industry it was always a dream of mine to record a dharmik track as a 'thank you' to the almighty. Fortunately for me when I ran the idea past Sahib G who has produced the track and lyricist Bhinda Johal, both were really happy to get involved."
JS.Kay's aim was to keep the lyrics as educational as possible and easy to understand. The track touches on a number of areas of Sikhism including Seva, Vand KeChakna, Simran and the Dastar.
JS.Kay was very clear on the direction of the music. He adds: "As well as the importance of the lyrics, I wanted the sound to have a 'live' feel to it. I wanted it to have a similar style and feeling as if kirtan was being performed, and so we only used traditional instruments such as the Vaja, Tabla and Mandolin."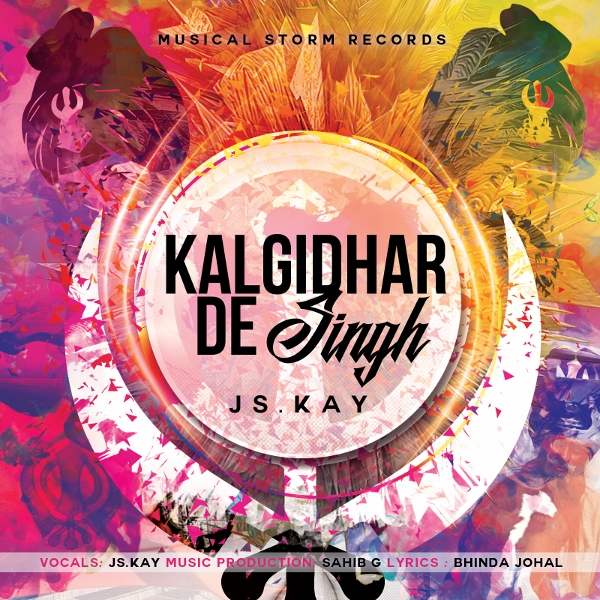 The accompanying video was shot on location in India and the veteran Sai Smith from Ballistic Productions agreed to direct and shoot the video. JS.Kay was highly impressed with the end result: "In all of the hundreds of videos Sai has directed in his career, this was the first dharmik track he has recorded a video for.
"Sai's eye for detail enabled him to shoot some great footage for the video and to show the beauty of the Sikh temple (Gurdwara) and it's surroundings."
He adds: "With it being the 350th birth anniversary of Guru Gobind Singh Ji this year and with the track being released so close to Vaisakhi it has just all made the whole experience even more special for me. I've never been more happy to release a track."
'Kalgidhar De Singh' is to be released under the Musical Storm Records label on the 6th April 2017 and will be available via iTunes and other good digital stores