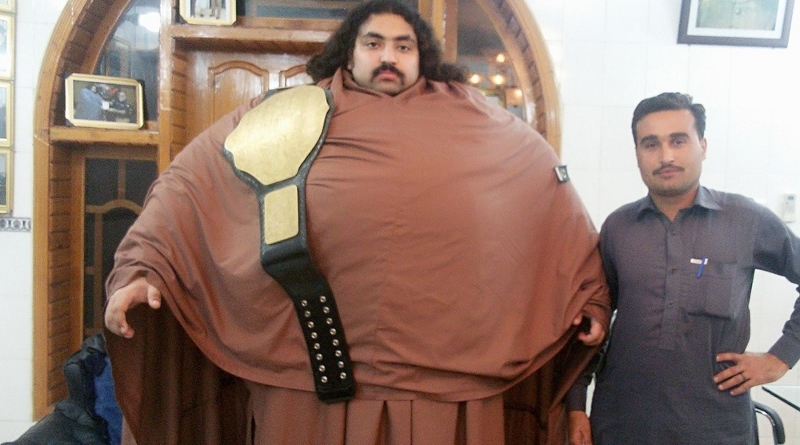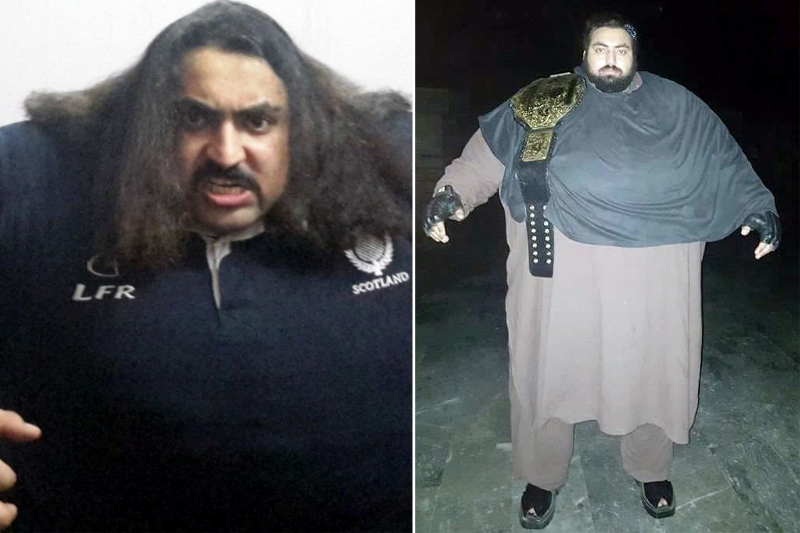 The story of a 25-year-old man in Mardan, Pakistan weighing in at a mind-blowing 68 stone (960 lbs), who says he wants to become a weightlifting champion, has broke the Internet.
Arbab Khizer Hayat went viral as the 'Pakistani Hercules', triggering a flurry of fascinating comments about his ambitions to join the weightlifting arena.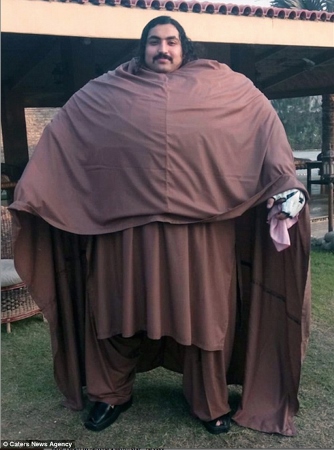 Hayat's daily consumption is as massive as his build.
Getting through a whopping 10,000 calories a day – his diet includes 36 eggs for breakfast, 7lb meat, five litres of milk and much, much more.
Standing at 6ft 3in tall, Hayat adds that he faces no health issues because of his phenomenal weight.
He says that he aims to become the champion and that he's "thankful to God for giving me this body." He adds that it just a matter of time before he gets into the world weightlifting arena.

"I don't have any medical conditions nor do I feel uncomfortable with my weight. But I have to keep at it if I want to become a world champion strong man," he said.
Hayat, started gaining weight in his teens after he realised that he wanted to get into weightlifting and strongman championships.
Hayat claims that he lifted a weight of over 10,000 lbs during a Japanese championship.
He said: "My immediate goal is to enter World Wresting Entertainment (WWE) competitions. I am looking to meet weight targets and I am consulting doctors to keep nutrition going."
In his neighbourhood though, Hayat is already a star. He has been recognised as the world's strongest man across Pakistan.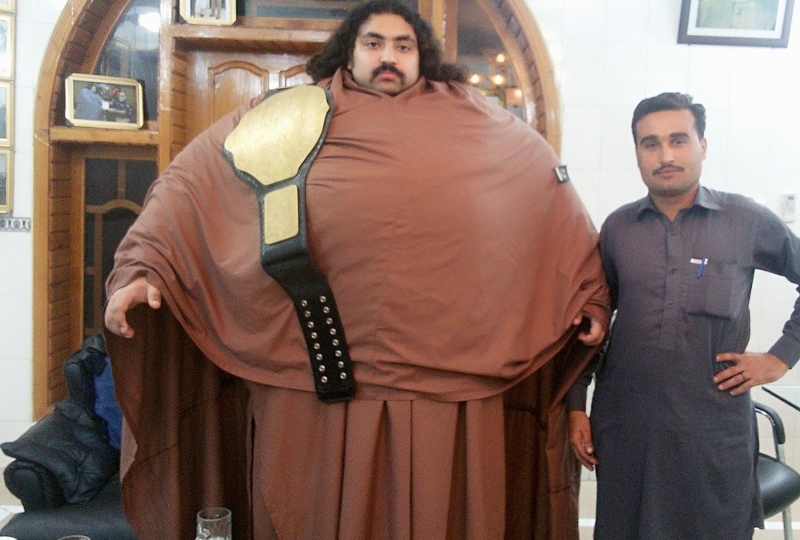 Hundreds of locals turn up at Hayat's home every day so that they can click selfies with the gentle giant.
"I get a lot of love and admiration from the people here. But I dont want to stop here. I want to become a world star," he says.

"There isn't much scope to do strongman or weightlifting events in Pakistan. But I hope that changes soon."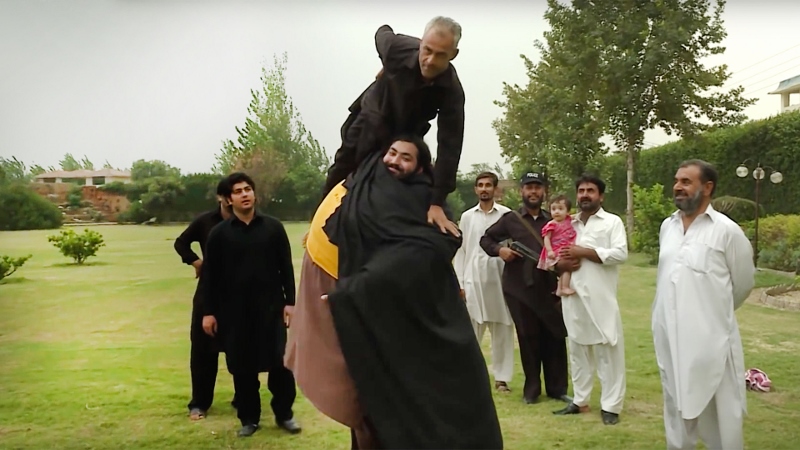 ---
Online comments:
"Meet the 'Pakistan Hercules', nothing more than a fat boy! No wonder there is a shortage of pies over there. No mention of his family, he's more than likely eaten them! These people really do make you laugh."

"He is getting ready for a major heart attack or stroke and that will be the end of things. His heart will not be able to keep up the pumping of blood because of the cholesterol."

"If he can get up from a chair that alone must qualify him as the world weightlifting champion."

"What kind of bed does he sleep on? What about the toilet? How many has he 'crushed' so far?"
---