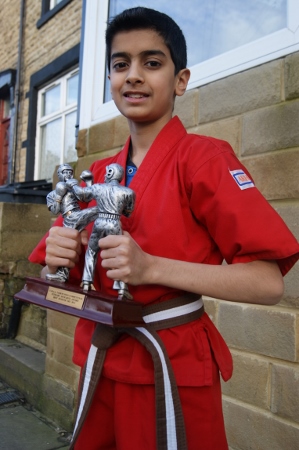 Martial arts star is top of the class
A taekwondo ace from Bradford, who only took up the sport two years ago, has been named best fighter at his club after their annual regional competition.
Eleven-year-old Mohammed Ali Feroze currently trains with the United Martial Arts Academy, and has quickly established himself as one of the top prospects at the club over the past 24 months.
Despite his age, the Feversham Primary School pupil is already being tipped for future success in the sport with his coach, Zam Sabar, describing him as an 'amazing kicker and prospect for the future'.
Zam said: "I have been involved in martial arts for around 20 years and am always happy to see a youngster, such as Ali, use their skill and technique to develop speed and power to overcome aggressive opponents in an artistic way.
"Ali is an ideal student, a positive model in class and shows great commitment and enthusiasm during the sessions."
Mohammed's appearance at the regional competition, held at Carlton Bolling Sports Centre, brought double delight for the martial arts enthusiast.
Following victory in his age range and category, he was then awarded the 'Best Fighter' title, which takes into account the whole academy.
Explaining why Mohammed deserved the award, Zam added: "He is a great talent.
"He is able to do full box splits, something that many sports can overlook the importance of, with flexibility helping to prevent injury and maintain his long term participation of the sport."
Mohammed took up the sport when he was nine, following in the footsteps of his older brother.
He puts his success down to the support of his coach and family.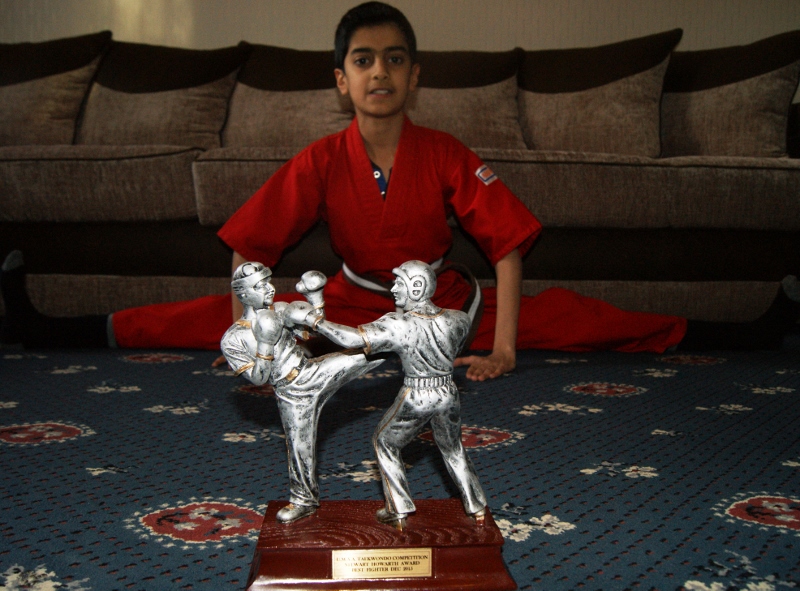 "When I started training it was great," he said. "With hard work and support, I started getting better and was really happy to win the best fighter award.
"I want to keep going in the sport and fight in more tournaments."
Mohammed's father, Liaquat, added: "Ali's very committed and loves the sport. He is a self-motivated child and knows the benefits of training.
"To hear other people saying how impressive Ali is in training and these competitions, it makes me really proud."