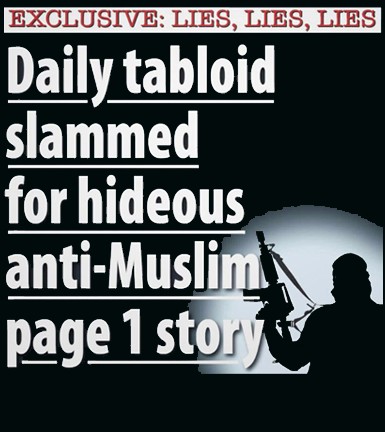 A national newspaper's claim that one in five British Muslims sympathise with ISIS jihadis provoked hundreds of complaints and saw the author of the poll declare it to be a misinterpretation of the survey results.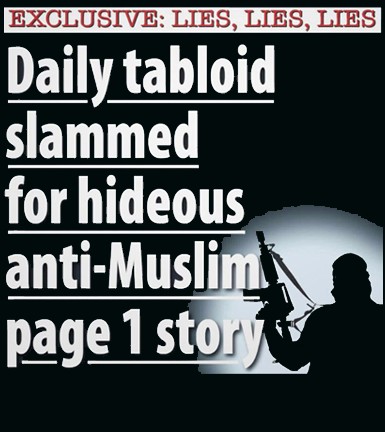 On Monday 23rd November, the front page of The Sun newspaper published the story under the headline: "1 in 5 Brit Muslims' sympathy for jihadis" next to a photo of the British-resident Kuwaiti-born ISIS terrorist, Mohammed Emwazi, known as Jihadi John.
Since its publication, the press watchdog, the Independent Press Standards Organisation (IPSO) received 450 complaints as of 4pm on Monday and 1,200 by 1pm on Tuesday.
It was the largest number of complaints that IPSO received since it started operation in September 2014.
In addition, Survation – the organisation which did the survey on which the story was based – said that The Sun got it all wrong.
Survation's poll found that nearly 20% of Muslims had expressed at least some sympathy with those who go to fight in Syria.
The Sun interpreted that to mean that these people were sympathetic to the jihadis of the terrorist organisation ISIS, ignoring the fact that there were other groups fighting in Syria.
In a statement, Survation's chief executive Damian Lyons Lowe and director of research Patrick Brione said: "The wording of the question on 'sympathy with young Muslims who leave the UK to join fighters in Syria' was not chosen by The Sun newspaper but was chosen by Survation in order to be completely comparable with previous work we have done, both among Muslims and non-Muslims and therefore enable meaningful and proper comparisons to be drawn.
"However, there is a distinction between the work we do and how clients chose to present this work.
"Survation do not support or endorse the way in which this poll's findings have been interpreted.
"Neither the headline nor the body text of articles published were discussed with or approved by Survation prior to publication.
"Furthermore, Survation categorically objects to the use of any of our findings by any group, as has happened elsewhere on social networks, to incite racial or religious tensions."
Their own reporting on the survey can be read at http://survation.com/new-polling-of-british-muslims/.
On Twitter the hashtag #1in5Muslims was quickly created with many mocking the survey with jokes and made-up facts. It was used more than 74,000 times in the UK and around the world.
Professor of Communications at the University of Westminster, Steve Barnett, said The Sun's front page amounted to a "shameful distortion of its own polling data".
"It reflects the warmongering editorial tone of the newspaper, which is apparently intent on exploiting any means at its disposal to persuade its readers that British Muslims are – at best – ambivalent about terrorism. Its dishonest use of opinion polling is the Sun's latest weapon of choice in this undeclared propaganda war," he blogged.