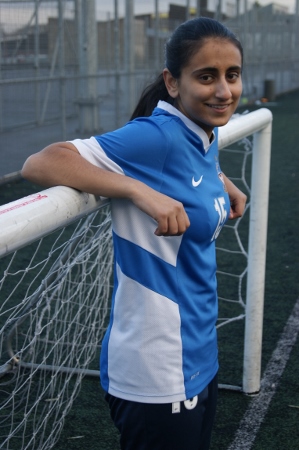 A Bradford schoolgirl is preparing to jet off on the adventure of a lifetime next year as she puts her football skills to the test on a US soccer scholarship.
17-year-old Aqsa Mushtaq has been playing football since she was just six-years-old and currently represents Bradford City Ladies in the Women's Premier League North Division.
As the youngest member of the squad, the talented left-midfielder is still studying for her A-Level exams yet has already received offers to study Stateside in the sport she loves.
Since uploading her application via Recruiting USA, Aqsa has been approached by over a dozen colleges from across America with offers to study at their campuses.
"After completing the application process I was invited down for trials where you usually spend a few days training and then hear from the organisers after a week or two," she said.
"I was actually told on the first day that I had been accepted and it just felt amazing. If you had of asked me two years ago if I could imagine this I would have said no.
"Teachers at my college have been amazing with me and have really helped me grow my confidence to achieve this. I am now really excited to get started and to study in America."
An athletic scholarship is a form of scholarship to attend a college or university awarded to an individual based predominantly on their ability to play in a sport.
With the hope of studying Sports Psychology alongside the development of her football skills, Aqsa has narrowed her choices down to four colleges in Kansas, North Carolina, South Carolina and Nashville.
"I have received a number of offers already and could accept one today but I am going over to see some of the options very soon," she said. "I don't know exactly what to expect but I have a couple of friends over there at the moment so I will definitely be speaking with them."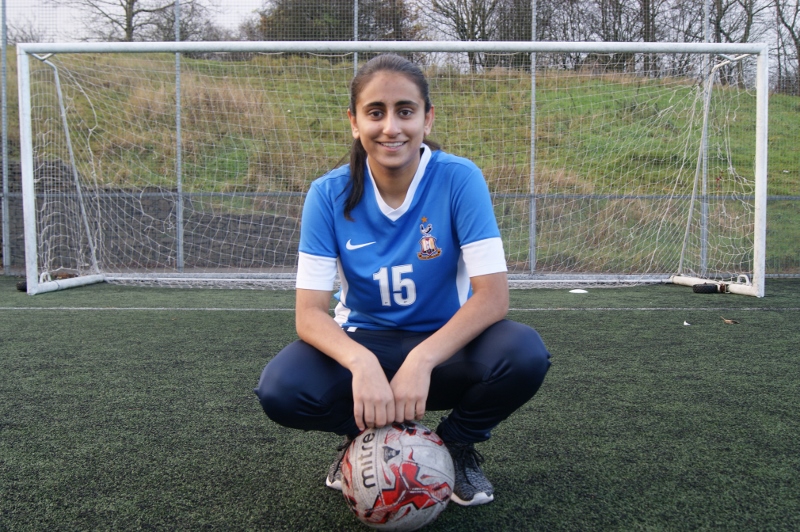 As the only professional footballer in her family, the sports enthusiast had to look elsewhere for a role model in the sport when growing up.
She adds that she now hopes to inspire other young footballers to follow her example and become the missing role model.
"I'm a big Liverpool fan so my idol growing up would be Steven Gerrard who is actually playing in the MLS (Major League Soccer) right now," she said.
"There are not many Asian women in the sport professionally and I hope that I can become some sort of role model for the next generation.
"Too many girls drop out when they are still young. The fact I have been offered these scholarships will hopefully motivate them to pursue a career in football because it is a sport for everyone."
A student at Tong Sixth Form, her headteacher Steve Curran praised Aqsa's workrate both on and off the field.
"Aqsa is a terrific role model for our students and shows how far you can go by putting in the hard work," he said.
"Staff in the Sixth Form have helped her throughout the scholarship process and we are all extremely proud of her achievements. Everything she has been offered, she deserves and we wish her the best of luck."